Putting New Vehicles to the Test
Putting New Vehicles to the Test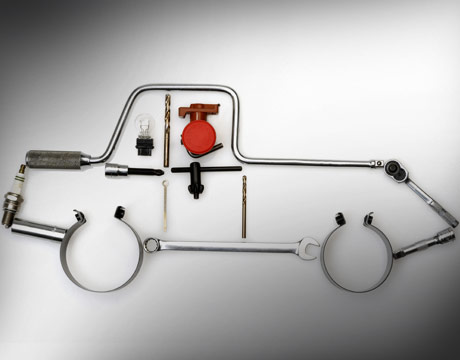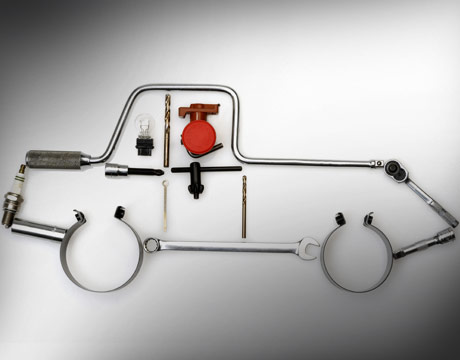 Whether designing a power plant, developing a space module, or building a new car, designers and developers know they must meet stringent codes and standards before their projects get a green light.
Over the past century and even before, independent organizations and governments have been creating standards and codes to test performance and safety.
"Typically, in almost all industries, you have regulations by law," says William E. Gest, a recognized expert on the auto industry.
He considers "CFR Title 49" his bible, and more specifically Part 571, which covers Federal Motor Vehicle Safety Standards (FMVSS). Under Title 49, part of the Code of Federal Regulations (CFR), The National Highway Traffic Safety Administration has a legislative mandate to issue FMVSS (standards and regulations).
The standards, first issued in 1967, are defined as the minimum requirements for motor vehicles and equipment to protect the public against unreasonable risk of accidents occurring as a result of the design, construction, or performance of a motor. Motor vehicle manufacturers and equipment suppliers must conform and certify their compliance.
Advanced Testing Techniques
During four decades as a professional engineer working at companies such as General Motors and TRW, Gest has seen many changes in performance testing and standards, and he passes along his learning to the next generation of engineers as an adjunct professor at the Ira A. Fulton Schools for Engineering, Arizona State University, Tempe. He teaches a capstone course on ethics and business practices related to the impact of mechanical and aerospace engineering in a global society.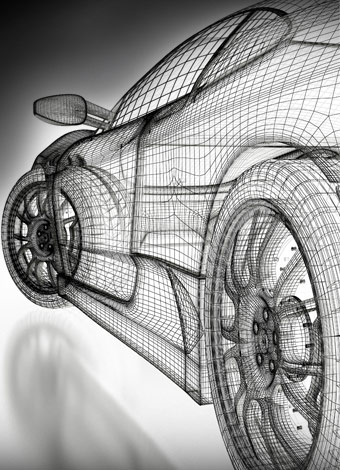 With sophisticated software and advanced methodologies, the auto industry can do most, if not all, of its testing in the analysis phase using a computer-aided design (CAD) model for any kind of analysis, including crash analysis, and whatever else is needed.
Gest, also a senior consulting engineer at Augspurger Komm Engineering, Phoenix, AZ, says the major companies today validate the design of a vehicle before building costly prototypes. "The analysis tools are so good today that the goal is not to have to run more than one actual vehicle test," he adds.
"The companies know what things need to be done and are all self-certified. Technically, a company doesn't have to run any tests if they sign off on their own designs. But if there is a problem with the car, and you have to go to court and have no testing to back up your statement that the car's OK, you will have to write a very large check," says Gest.
Spotlight on Safety
While the regulations require additional complex work and add to the sticker price even though fewer prototypes are needed, Gest says it's been a good thing. Not only has vehicle safety improved over the years, but so, too, have other aspects such as emissions. He estimates the testing probably accounts for about 15–20% of the cost of a vehicle.
Complicating the certification process are requirements that may differ from country to country and in some cases, state to state, with things like emissions and noise, which are regulated by a different government agency, the U.S. Environmental Protection Agency.
With the cost of a prototype in the neighborhood of $250,000, Gest sees even more reliance on prevalidation by computer. "In the past, we might have built maybe 40 prototypes before a car gets to market. Today, we're probably seeing as few as 10 to 15," he says.
Gest emphasizes to his students that engineering ethics mandate the number one thing is to do no harm. "Whatever your design is, make sure it's safe," he says.
Nancy S. Giges is an independent writer.
The analysis tools are so good today that the goal is not to have to run more than one actual vehicle test.William E. Gest, Arizona State University
Related Content