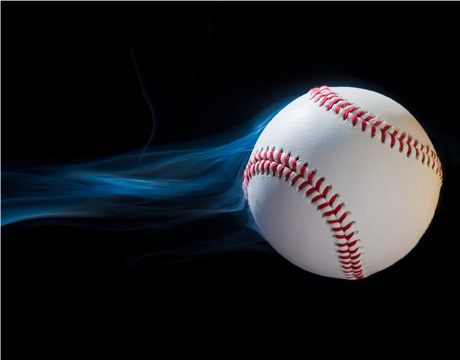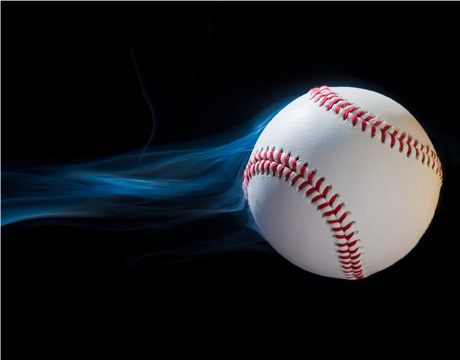 Pitching at the University of Missouri-Rolla, Tom Hart had no idea that he'd make a living from it. But today, he does just that, though he's not a major leaguer. He's one of the two Boeing mechanical engineers who created Spinball Sports Products, Mount Vernon, IL, which churns out pitching machines that can crank it up to 105 mph.
Today Hart focuses full-time on the business. He explains how a pitching machine works. "It's two wheels turning independently and the motors drive the wheels," he says. "The frame is there to orient them." Breaking it down, Hart says the motor has to be custom because it's low torque and takes a huge offset load where it's attached to the wheels. "It takes quite a shock as a ball is accelerating to 100 mph in about four inches!" he adds. But it was actually the wheels that challenged them. "We struggled for a while on this part," he says. "They're thick so they need a dynamic balance as opposed to a static balance. It's end-over-end loading. Two wheels are the minimum required to get a fully adjustable machine that can change between speeds."
And machines can produce many top offspeed pitches, not just the fastballs many of us are used to seeing at a local cage. "Any two-wheel can do a breaking ball or you can make it a fast curve slider and angle it at forty five degrees," he says. "The knuckleball or splitfinger has no spin so you get that by having the wheels at the exact same speed. Our machine won't throw the slider because the axis of spin is like a football; the spiral corkscrew type."
It also throws softballs, a sport with more adult participants than baseball. "First we separate the wheels and have an adjustment mechanism for a larger ball," he says. "We have interchangeable legs, which creates more realistic release height. It comes from 24 inches above ground instead of 48 inches. We actually thought of the release point with baseball also. We have a machine called the "Big Unit" that releases from seven feet. Think about how high the arm of a pitcher is when they release."
Hart used his experience to recognize another barrier, recalling his college days when they wouldn't even bother pulling the pitching machine out because it weighed so much. The company replaced the pneumatic wheels with "solid" wheels, allowing one regular-sized adult to have a chance to feel comfortable carrying it. And so much of their market is catered to the backyard as opposed to the college and pro ballfields. "There are many kids looking for scholarships and parents are setting these up for them," he says. "I would have loved one as a kid. You just hope they're not pushing them too hard though!"
While he may not be in the majors, Hart's still out playing baseball and he hopes his machines inspire others to do the same.
Eric Butterman is an independent writer.
There are many kids looking for scholarships and parents are setting these up for them…You just hope they're not pushing them too hard though!Tom Hart, Spinball Sports Products
Related Content