By the Numbers: Jets on a Roll
By the Numbers: Jets on a Roll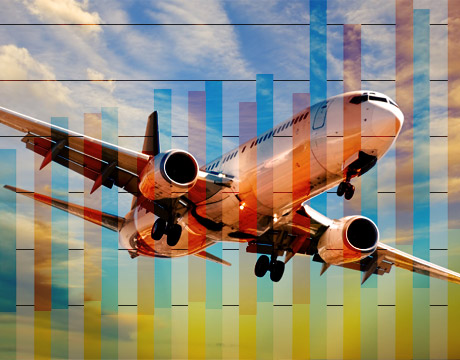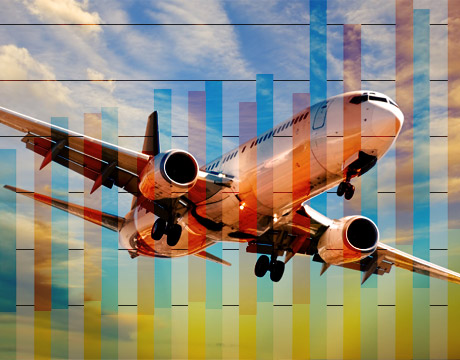 Boeing is pinning hopes on the success of its narrow bodied jets such as the 737.
The two commercial aircraft leaders see almost eye to eye on the future, but differ on the details.
Both companies, Boeing and Airbus, expect economic growth to double the number of passenger and cargo jets over the next 20 years. Boeing predicts global sales of jet aircraft will rise an average of 4.9 percent per year. Airbus, forecasting an average increase of 4.6 percent per year, is only a shade more conservative.
Their numbers would yield a market worth $4.9 trillion to $5.6 trillion between 2014 and 2034. "If the past is any guide, these estimates are very reasonable," said Richard L. Aboulafia, vice president of analysis at Teal Group, an aerospace and defense analysis firm.
Although their totals nearly match, Boeing and Airbus differ on the market's makeup. Boeing believes that passengers and shippers who want point-to-point convenience will drive demand for single-aisle airliners and cargo jets.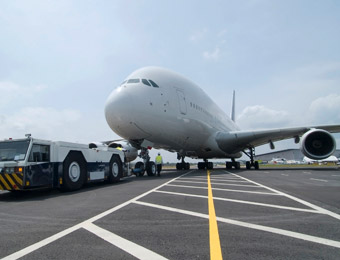 Airbus disagrees. It expects increasing traffic between megacities will drive demand for more dual-aisle wide-body aircraft. So while the two companies predict $2.7 trillion in wide-body sales over the coming 20 years, they paint very different futures. Boeing sees 8,830 wide-body aircraft, equivalent to 25 percent of total deliveries and 49 percent of total sales; Airbus expects 9,658 of those planes, equal to 30 percent of a smaller total market and 55 percent of sales.
Their single-aisle airplane projections also diverge sharply. Airbus predicts 22,927 single-aisle aircraft worth $2.2 trillion over the next two decades. Boeing, which sees a $600 billion larger total market, expects 26,730 single-aisle airplanes worth $2.8 trillion.
So far, history seems to support Boeing. The Airbus A380, a double-deck superjumbo, entered commercial service in October 2007, has gained little traction among global carriers, while sales of the new single-aisle Airbus A320neo are growing rapidly.
Still, wide-body aircraft have historically accounted for half of airplane sales dollars, and that will be true going forward, Aboulafia said.
Aircraft makers agree that emerging nations will be major growth drivers. Airbus expects traffic in China to triple between 2014 and 2034. Brazilian aerospace conglomerate Embraer predicts China and the Middle East will be the fastest growing markets, followed by Latin America, Africa, Asia Pacific, and the Commonwealth of Independent States.
Boeing predicts that increasing air traffic in the Asia-Pacific region will lead to purchases of more than 14,000 new airplanes valued at $2.2 trillion. Boeing and Airbus are also bullish on air cargo. Boeing estimates 4.7 percent annual growth will expand the freighter fleet by 70 percent, to 2,930 jets, by 2034. Airbus predicts a 65 percent increase.
These optimistic forecasts may face headwinds, such as the recent economic slowdown in China. A 2015 report by the International Air Transport Association, which represents the airline industry, acknowledges that air passenger markets will be hit by shocks, but predicts that they will rebound, as they have done in the past.
Aboulafia agrees. For 60 years, he said, remarkably consistent jetliner markets have made long-term forecasts relatively easy. "It is predicting the next year that is impossible. The ups and down are beyond most predictive powers," he said.

For Further Discussion
Aircraft makers agree that emerging nations will be major growth drivers.
Related Content