New Formula for Engineers: Diversity = Innovation
New Formula for Engineers: Diversity = Innovation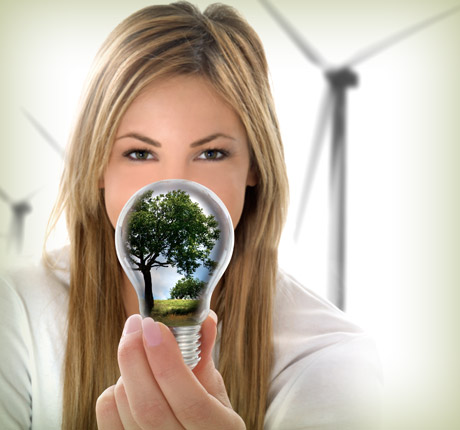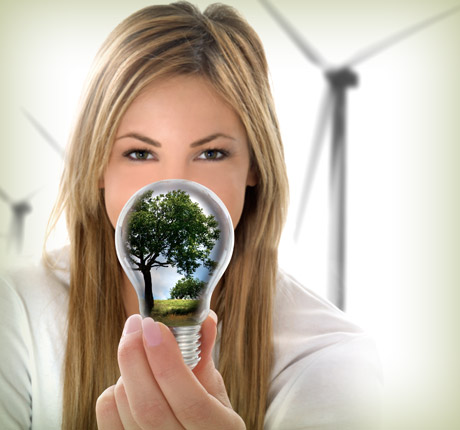 Many companies today, including technology firms with a large number of engineers on staff, are discovering that increased diversity in the workplace contributes to product innovation, global competence, and other successful corporate outcomes.
Some technology-based companies, particularly those with extensive product lines and global reach, are actively recruiting women and other traditionally underrepresented groups for engineering positions, recognizing that a gender mix in research and development programs and on project design teams often fosters openness, engagement, creativity, and new ways of approaching problems. Engineering innovation, the key to global competitiveness and corporate survival for many industrial firms, can be the essential byproduct of a diverse workplace.
"More research is showing that diverse talent in a business organization can drive innovation," says Doug Harris, chief executive officer of The Kaleidoscope Group, LLC, a Chicago-based diversity and inclusion consultancy. "From what I've seen, an increasing number of companies are making a business case for diversity."
But larger diversity gains in corporations cannot be achieved until more women enter the engineering pipeline, according to advocates of women in engineering. According to a study by the Society of Women Engineers, only 20% of bachelor's degrees in engineering and technology are awarded to women, who also demonstrate a stronger inclination than men to leave the engineering profession following a brief period of employment.
Designing a Better Automobile Headrest
DuPont and 3M are among the large industrial firms that have become benchmarks for diversity and inclusion. Diversity is a business imperative at both firms, a core corporate strategy that is implemented to generate new ideas, grow business units, and drive innovation. Major players in the global marketplace, DuPont and 3M also use diversity to reach out effectively to new markets and customers and to understand cultural differences. About 60% of 3M's total sales are generated outside the U.S., and so the maker of Post-it and some 50,000 other products hires and trains employees – including engineers – to interface effectively with customers, partners, and suppliers spread across the globe and exhibiting diverse values, experiences, and needs.
"Globalization requires engineers to be more culturally competent," says Harris, who provided diversity training in 2011 for ASME members and staff. "Indeed, the engineering profession is transforming and there is far more interdependence and collaboration in the technical workplace."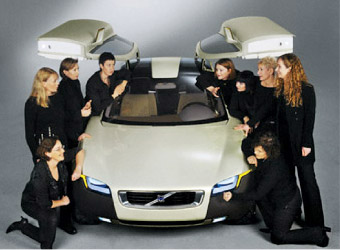 Diverse work teams also allow companies to forge affinities with consumers to better understand customer preferences, expectations, and comfort levels. Volvo assembled an all-female design team to conceptualize the interior features of a car that might appeal to women, a group that represents 54% of new car purchases for the Swedish automaker. The team set out to design a softer and simpler concept car that would enhance the driving experience for women. Among other design innovations was a headrest that angled in such a way to accommodate ponytails.
"Many technical managers are telling me that they want to diversify design teams to include women engineers in order to provide a breadth of ideas," says Karen A. Thole, Ph.D., P.E., the head of the Department of Mechanical and Nuclear Engineering at Pennsylvania State University and a tireless advocate for diversity and inclusion in engineering. "Female engineers are an invaluable resource when it comes to designing products that girls and adult women will use."
The 20% Problem
Though Thole is encouraged by the increasing awareness of corporations toward diversity, she says the low percentage of female engineering college graduates makes it difficult to achieve strong diversity levels in industry. In an effort to increase the flow of women entering college and university engineering programs, Thole has turned her attention to girls and young women in the formative K-12 school years, who often fall victim to educational systems that fail to inspire career pathways in engineering and science. Among other initiatives, Thole and her colleagues helped to establish the Engineering Ambassadors program, in which engineering students at Penn State visit area high schools to promote engineering and inspire female students to pursue careers in the field. For her efforts, Thole was recently honored by the White House as a "Champion of Change," a program designed to recognize ordinary Americans who are doing extraordinary things in their communities.
"For diversity and inclusion programs to succeed, we must fill workforce gaps with highly qualified engineers – and companies will have difficulty finding them if we as a nation cut off 50% of the talent, skill, and ability in the marketplace," said Thole, a fellow of ASME.
Harris also believes women confront barriers to lucrative and productive careers in engineering. He says women and other underrepresented groups view engineering as the exclusive domain of men andtherefore shy away from the field. Harris also says women are absent an awareness of the challenges and rewards of engineering, a trend that is attributable to a lack of role models and mentors.
"For young people of diverse backgrounds to consider engineering, it is important for organizations to create excitement about the field and inspire them in creative ways," said Harris.
Amid the dearth of women and other underrepresented sectors in engineering, progressive companies will continue to actively seek opportunities to build inclusive project teams, realizing full well the relationship between diversity and innovation.
More research is showing that diverse talent in a business organization can drive innovation.Doug Harris, CEO, The Kaleidoscope Group, LLC
Related Content