My Engineer's Notebook: Paige Balcom
My Engineer's Notebook: Paige Balcom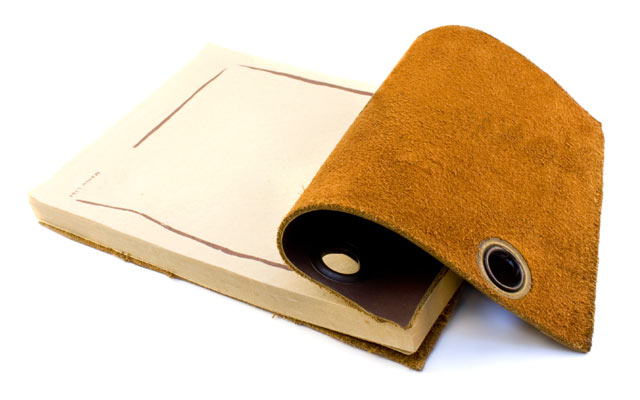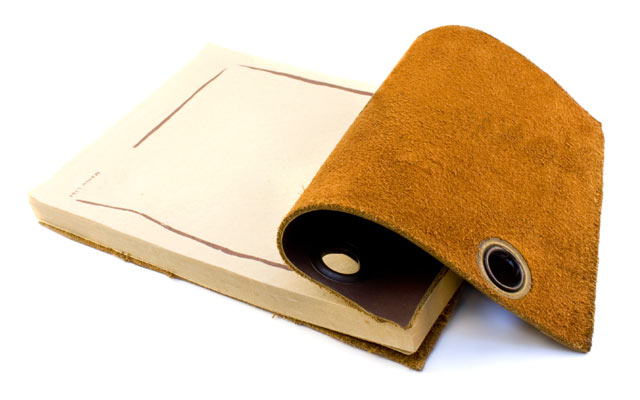 ASME student member Paige Balcom, of Londonderry, N.H., is a mechanical engineer and the recipient of a Fulbright Program grant, which enabled her to travel to Uganda this month to begin nine months of research. While there, Paige will study the cultural and technical feasibility of aquaponics — the raising of fish and vegetation in a symbiotic environment — in rural, northern Uganda. You can follow her work on her blog, paigebalcom.weebly.com. Paige plans to begin pursuing a master's degree and a doctorate in mechanical engineering at the University of California, Berkeley, in the fall of 2017. Paige, who was the winner of the 2016 Willis F. Thompson Memorial Scholarship, served in the ASME Washington D.C. Office as a Washington Internships for Students of Engineering (WISE) intern during the summer of 2015. She participated in the Fulbright Wales Summer Institute in 2014, and is the recipient of the National Science Foundation Graduate Research Fellowship, the Chancellor's Fellowship from UC Berkeley, and a Tau Beta Pi Fellow award, among many other honors. She received her bachelor's degree in mechanical engineering from the University of New Hampshire (UNH) earlier this year and was named UNH Woman of the Year.
What's inside your engineer's notebook?
My notebook contains notes from lots of student org meetings, conferences, and classes. I like to color code my class notes with different pens so they're easier to follow. I also jot down data and ideas when I run experiments or conduct research.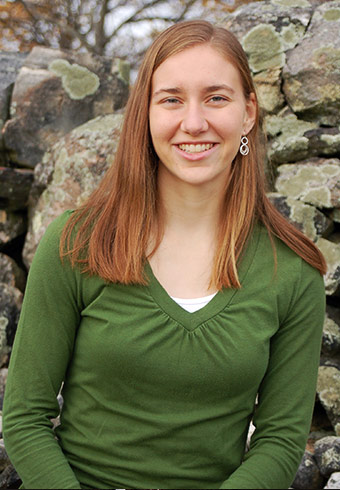 Whose notebook would you most like to peek into? Why?
I would like to peek into Dr. Van Carey's notebook because he's going to be my graduate research advisor at UC Berkeley. He heads Berkeley's Energy and Multiphase Transport Laboratory.
How and when did you know you wanted to become an engineer?
In high school, I went on a mission trip to Haiti with my church. I remember seeing a woman bending down over a spigot struggling to fill her bucket with water, and I thought, "If the faucet's piping was changed, that woman's job would be so much easier." That scene inspired me to become an engineer and use technology to improve people's lives in developing countries.
What's the most exciting project you've ever worked on?
For my senior capstone project, a friend and I started a new group called Project OASIS (Optimizing Aquaponic Systems to Improve Sustainability). Our goal was to design an energy-efficient aquaponic system for use in developing countries. Aquaponics is growing fish and vegetables in water in a symbiotic relationship where the fish waste provides nutrients to the plants, and the bacteria and plants filter the water so the fish can survive. Our OASIS team partnered with an NGO in Costa Rica to build an aquaponic system in a town that can't grow vegetables because of their poor soil. We conducted full-scale experiments and used computational fluid dynamics (CFD) to make the system more energy efficient and used recycled and locally available materials to decrease the cost. We also developed a business model to make the project self-supporting. We designed a home aquaponic garden for American consumers to grow fresh vegetables in their homes, and the profits will fund our Costa Rica project. I just presented our research and business model at the International Social Innovation Research Conference in Glasgow, Scotland, and now I'm headed to Uganda on a Fulbright research grant to continue working on aquaponics. I'll investigate the cultural, technical, and economic feasibility of using aquaponics in Uganda to address food security issues and economic hardship.
What do you think you'd be doing if you hadn't become an engineer?
I considered becoming a patent attorney, but after shadowing one, I decided they had to write too much.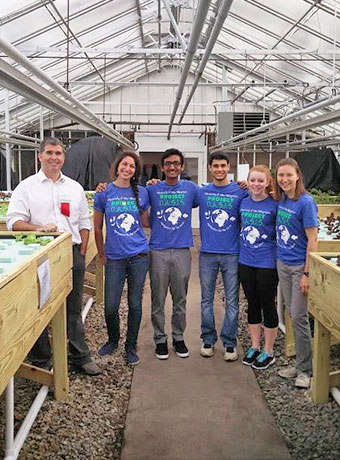 What's your favorite activity when you're not working?
I love being outside, and growing up in New Hampshire, I enjoy new activities with every season. I especially enjoy hiking, skiing, playing pond hockey, kayaking, and camping.
Was there a book or a movie that piqued your interest in science or inspired you to become an engineer?
I wasn't inspired by a book or movie, but I spent a lot of time in FIRST Lego League growing up. Our team built and programmed LEGO robots to autonomously accomplish missions, learned teamwork skills, and created inventions, such as an algae to biofuel system, a water filtration system, and an anti-distracted driving device called the SMARTwheel. I really enjoyed problem-solving and designing solutions to improve society, so I decided to study mechanical engineering.
Who are your heroes, either within the engineering profession or in the rest of your life?
My family is a huge inspiration to me — my mom and dad have always given me wise advice and encouraged me to reach high and seek new adventures. I also look up to Pradip Sarmah — he reinvented rickshaws in India to make them safer and cheaper. He also established the Rickshaw Bank to enable drivers to own these new rickshaws themselves rather than rent and be caught in a cycle of debt. Rickshaw Banks are now spreading across India and Asia and creating meaningful, lasting change.
What's the most meaningful or rewarding aspect of being connected to engineering?
I find engineering rewarding because I get to solve problems and improve people's lives. Engineering can help provide clean water, adequate food, power, education, and health care to people around the world. All humans deserve these basic life necessities, and engineering can help make them a reality.
What does ASME mean to you?
ASME has helped develop me professionally. Last summer, I interned in the ASME Washington D.C. office as part of the WISE program, where I learned about the intersection of engineering and public policy. When I presented my research at the ASME IMECE conference, I was able to meet people who were experienced in my field. Especially as a student and young professional, it was really helpful to get their advice and mentorship.
Engineering can help provide clean water, adequate food, power, education, and health care to people around the world. All humans deserve these basic life necessities, and engineering can help make them a reality.Paige Balcom
Related Content