My Engineer's Notebook: Kai Sysounthorn
My Engineer's Notebook: Kai Sysounthorn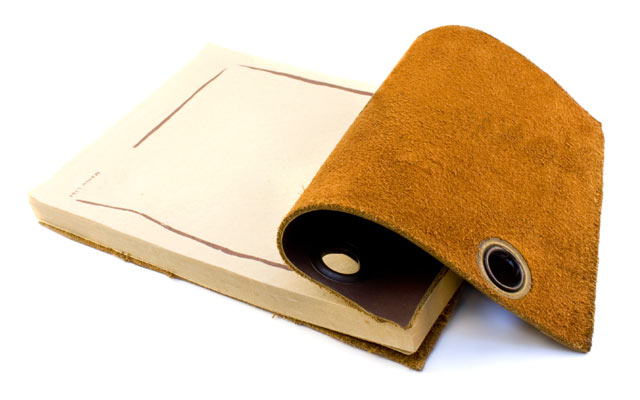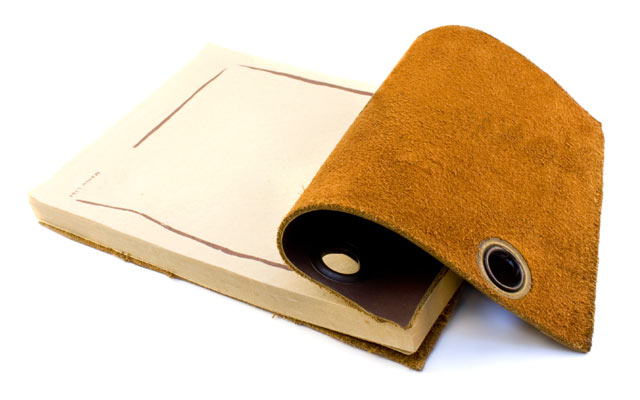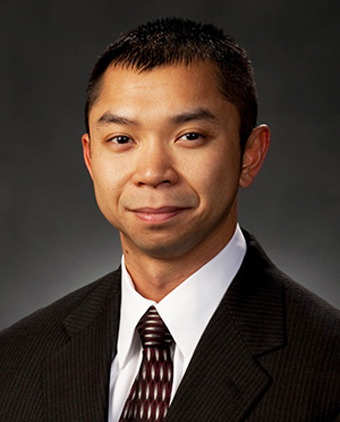 ASME member Kaykham (Kai) Sysounthorn is a senior systems engineer/technical specialist for private defense contractor Vencore Inc. in the Washington D.C. area. Kai, who was born in the village of Ban Takmee in Vientiane, Laos and grew up in Wichita, Kan., leads the system program office to architect, develop and deliver software applications to be hosted in the cloud environment, specifically Amazon Web Services (AWS). In addition, he provides technical and project management expertise to his customers. He began his career with Lockheed Martin in 2003, after his undergraduate studies. He has held a variety of positions in the company, working in the areas of modeling and simulation, testing, manufacturing, research and development, functional and performance requirement verification, business development, and spacecraft operations. He is a Certified Systems Engineering Professional (CSEP) from International Council on Systems Engineering, a Certified Six Sigma Black Belt (CSSBB) from Arizona State University, and a graduate of Lockheed Martin's Engineering Leadership Development Program (ELDP), which is a selective program designed to prepare high-potential early career engineers to become technical leaders. A member of ASME since 1999, Kai served as chair of the ASME Washington D.C. Section from July 2014 through June 2016 and held a number of other positions with the section, including vice chair and treasurer. He received a bachelor's degree in mechanical engineering from Wichita State University in 2002 and a master's degree in systems engineering from Johns Hopkins University in 2009.
What's inside your engineer's notebook? My notebook contains my to-do list of action items for work as well as random notes from the meetings and conversations I had during the day and week.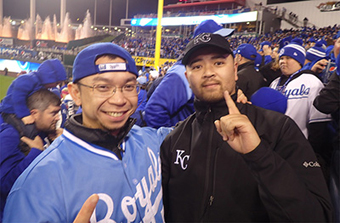 Whose notebook would you most like to peek into? Why? Given that I started my career with Lockheed Martin as a mechanical and systems engineer, I always admired the innovation, "can-do" attitude, and organizational skills of Kelly Johnson. He was the managing lead aeronautical and systems engineer for Lockheed Skunk Works from the 1950s through the 1970s. He began his career with Lockheed in 1933, after graduating from the University of Michigan with a master's in aeronautical engineering. At Skunk Works, Johnson and his team designed and created the most advanced aircrafts, from the P-38 Lightning to the SR-71 Blackbird, pushing the envelope of what technology can do.
How and when did you know you wanted to become an engineer? Probably like most college freshmen, I switched my major a few times. I began as a liberal arts major, with the intention of becoming a psychiatrist because I loved the field of psychology in high school. After completing the Psychology 101 course, I realized that it would be necessary to attend medical school and also complete a four-year residency in order to become a board-certified psychiatrist. As much as I enjoyed psychology, I preferred the option of entering the workforce after earning a bachelor's degree. Eventually, my childhood friend Kimsuor, who was in his fourth year of the mechanical engineering program at Wichita State University, persuaded me to take a few ME courses. From that point on, I was hooked. I loved the fact that mechanical engineers are so versatile!
What's the most exciting project you've ever worked on? It is difficult to select only one, as I have worked on many exciting projects throughout my career. I would have to say my most challenging and valuable in terms of personal growth was Lockheed Martin's Engineering Leadership Development Program (ELDP), which had its roots in General Electric's legendary Edison Engineering Development Program. The ELDP is a selective three-year program designed to prepare high-potential early career engineers to become technical leaders. My work rotations in the program included serving as a business development analyst for the vice president of business development and as program engineer for a centralized supercomputing facility. In addition, I had to complete a year of graduate-level study in software development and attend many week-long management training conferences.
What do you think you'd be doing if you hadn't become an engineer? Without a doubt, I would become a teacher, probably teaching honors science classes in junior high or high school. If I was not teaching at the K-12 level, I would become a professor at the college level, teaching engineering.
What's your favorite activity when you're not working? I wish I had more time to practice Kenpo Karate, a style of martial arts. I have been studying Kenpo Karate since I was 13 years old, and hold a fourth-degree black belt. These days, if I am not hanging out with my friends, I am working toward my second master's in finance from Harvard University's Extension School.
Was there a book or a movie that piqued your interest in science or inspired you to become an engineer? The TV series, Star Trek: The Next Generation, which aired from 1987 to 1994. Star Trek: The Next Generation had the cool futuristic starships and technology. My favorite characters were Data and Worf. Also, the 1983 movie, The Right Stuff, about the astronauts on Project Mercury, the first manned spaceflight by the United States.
Who are your heroes, either within the engineering profession or in the rest of your life? Beside my parents, I would say my Kenpo Karate teacher, Tom (Sibok) Kelly. Sibok was practically my second dad. Along with the martial arts, he taught me how to be my own person and to be true to myself.
What's the most meaningful or rewarding aspect of being connected to engineering? Engineers and scientists, by their nature and training, are searching for the truth. No matter what your initial assumptions are, as engineers, we are required to find solutions based on rigorous science, not politics or personal beliefs.
What does ASME mean to you? It's a network of professional engineers and scientists whose goal is to advance engineering and instill upon the future generation of engineers a passion to make a career in the sciences.
No matter what your initial assumptions are, as engineers, we are required to find solutions based on rigorous science, not politics or personal beliefs. Kai Sysounthorn
Related Content