My Engineer's Notebook: Joseph Lawson
My Engineer's Notebook: Joseph Lawson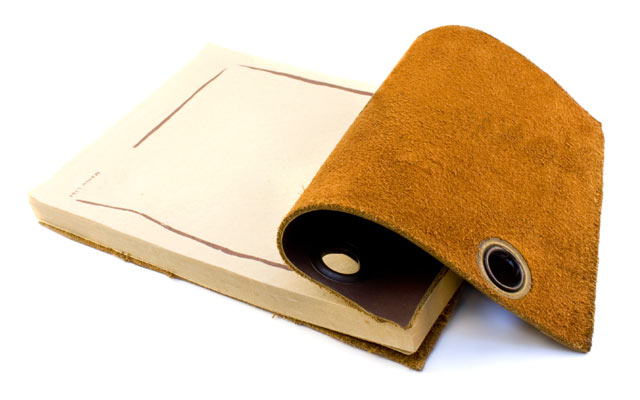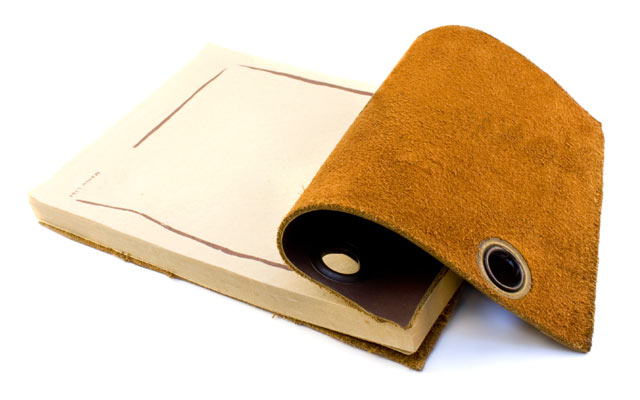 ASME member Joseph Lawson graduated from Rochester Institute of Technology with both a bachelor's and master's degree in mechanical engineering in 2008. After graduation, he worked for Xerox Corporation in Wilsonville, Ore., designing printer chassis and drive systems for Xerox's solid ink printers. Joseph eventually moved back to Rochester, N.Y., where he is currently pursuing a Ph.D. in mechanical engineering at the University of Rochester. Joseph's research involves instrumentation design of combined optical and magnetic tweezer systems — tools that are capable of applying extremely small and precise forces that can be used to study single molecules such as protein or DNA. He expects to complete his degree by the end of the year. Joseph became involved in the ASME Rochester Section in 2011 when he was recruited to establish a program for young engineers in the local area. He went on to serve as vice chair of the section, and section chair for 2014-2015. He is currently serving again as vice chair of the section.
What's inside your engineer's notebook?
I don't keep a standard engineering notebook. Almost all of my experiments, analysis, and report generation is automated and stored digitally. The collections of databases, reports, and experimental scripts stored on my computer would be the best equivalent to an engineering notebook.
Whose notebook would you most like to peek into? Why?
I would love to look through the journals of Meriwether Lewis and William Clark from their expedition across the United States. I imagine heading out in completely unknown (to them) territory, meeting totally different cultures, and seeing the change in geography and wildlife must have been fascinating.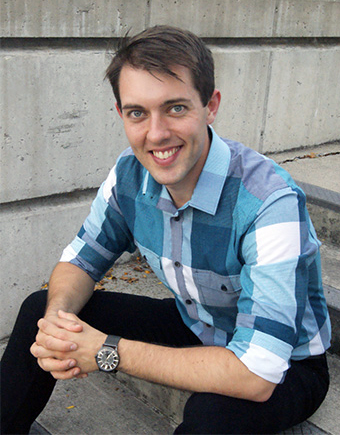 How and when did you know you wanted to become an engineer?
The first time I remember deciding to be an engineer was as a child, probably before kindergarten. One of my aunts said I should be a mechanical engineer because my grandfather was and I liked blocks. To my five year old brain, this made perfect sense.
What's the most exciting project you've ever worked on?
My current Ph.D. project is by far the most exciting one I have worked on. To many people, including most scientists and engineers, it sounds like something straight out of a science fiction movie. I use computer-generated holograms and electric fields from high-powered lasers to optically trap micro and nano particles. This allows me to manipulate particles with six degree of freedom control. It's like the tractor beams you would see in Star Wars, except I am moving custom nanoparticles as opposed to towing space ships. The forces and size scales are so small that most mechanical engineers I meet through ASME have a difficult time comprehending it. The goal of the project is to develop better tools for biologists and biophysicists to study cells and single molecules.
What do you think you'd be doing if you hadn't become an engineer?
I like engineering because it is constantly providing me with challenging problems and enables me to be creative with coming up with solutions. I can see myself fitting into any other career path or industry as long as it keeps me challenged and allows me this creative freedom.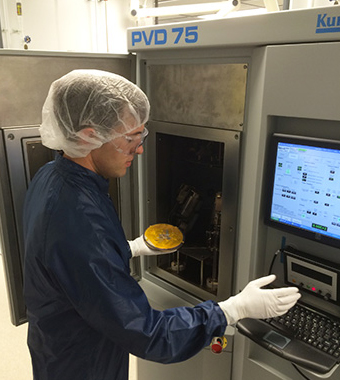 What's your favorite activity when you're not working?
Anything physical that gets me out of the house is great. I run almost every day and I have been kayaking or skiing as often as I can depending on the season. I am also a voracious reader and spend some leisure time with a book every day.
Was there a book or a movie that piqued your interest in science or inspired you to become an engineer?
I remember reading Space by James Michener in fifth grade. Growing up in Flint, Michigan, most people associated engineers with making cars and frequent layoffs. Reading this book made me realize there were other opportunities that no one even imagined yet.
Who are your heroes, either within the engineering profession or in the rest of your life?
I don't have any specific heroes, but there are many people who I remember for heroic actions. For me a hero is someone who can take a bad situation and turn it around everyone's benefit, or goes out of their way to really help another person without personal gain. I have been fortunate to know many people who often do both of these things.
What's the most meaningful or rewarding aspect of being connected to engineering?
The most rewarding aspects of this career are when I get to teach engineering and science to others. I have gotten several opportunities to mentor younger students through volunteering with a FIRST Robotics team, teaching science demonstrations in Portland city elementary schools, advising undergraduate researchers at the University of Rochester, and organizing and taking part in the Rochester Section's many STEM activities.
What does ASME mean to you?
I joined the Rochester Section's leadership team because I wanted to be involved in the local community and saw it as a good way to drive that involvement. I enjoy being a part of this community because I get to meet other similarly minded people that I normally wouldn't cross paths with. The networking opportunities are especially useful to me right now as I am nearing the end of my Ph.D. and looking to transfer into industry.
I like engineering because it is constantly providing me with challenging problems and enables me to be creative with coming up with solutions. I can see myself fitting into any other career path or industry as long as it keeps me challenged and allows me this creative freedom. Joseph Lawson
Related Content