My Engineer's Notebook: Carlos Beatty Jr.
My Engineer's Notebook: Carlos Beatty Jr.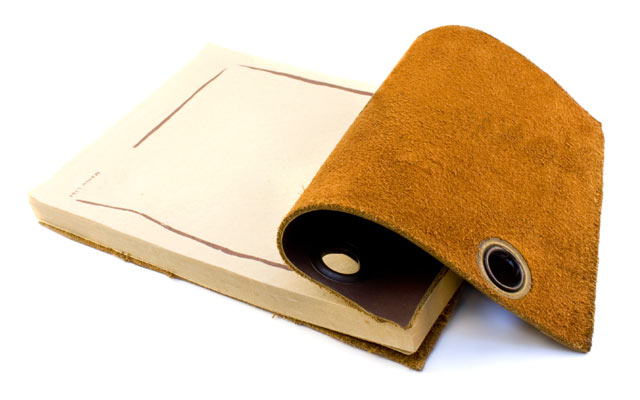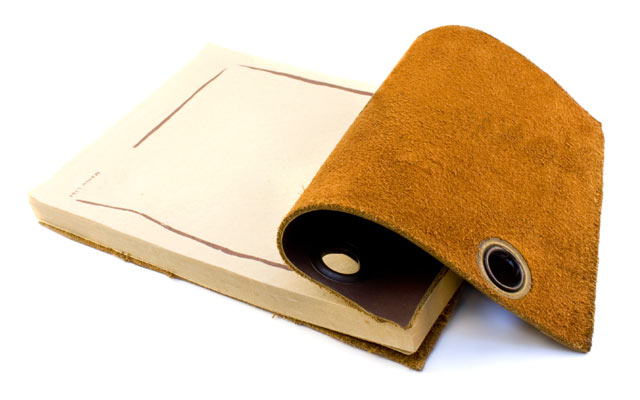 ASME member Carlos Alberto Beatty Jr., of Detroit, Mich., is currently an internal auditor working at Fiat Chrysler Automobiles' U.S. headquarters in Auburn Hills, Mich. Prior to joining Fiat Chrysler, Carlos worked as a process engineer at DENSO Manufacturing Michigan (DMMI) and as an operations associate engineer at Peabody Energy in Wyoming. In 2016-2017, Carlos served as an ASME Early Career Leadership Intern Program to Serve Engineering (ECLIPSE) intern for the Volunteer Orientation and Leadership Training (VOLT) Academy, working with its executive team to develop training experiences for ASME personnel. A member of ASME since 2009, Carlos was a volunteer on the ASME Student Sections Committee for two years, and served a trainer and organizer for several Society leadership training sessions. He also volunteered as a planning commissioner for the Rapid City Statutory Planning Commission in Rapid City, S.D. Carlos received a bachelor's degree in industrial engineering and engineering management from the South Dakota School of Mines and Technology, and a master's of business administration from the University of South Dakota.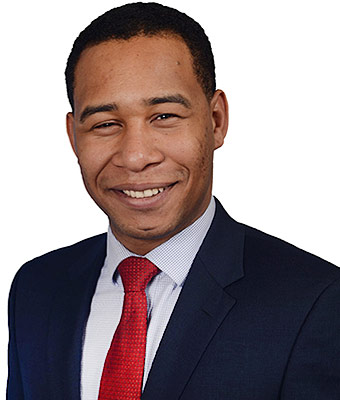 What's inside your engineer's notebook?
My engineer's notebook is a little different. I currently work in internal audit and compliance (IA&C), so my notebook contains information such as daily notes on meetings, accounting and finance, manufacturing processes, or anything related to the general audit process. I also sketch process flow diagrams, write general Visual Basic for Applications (VBA) code, or make note of rules and regulations related to accounting, finance, or regulatory compliance.
Whose notebook would you most like to peek into? Why?
If given the opportunity, I would peek into the notebook of Elon Musk because he is a disruptor. Anyone that directly challenges the status quo for the purpose of human improvement is someone that I would like to understand more. I appreciate the thinking of disruptors because without them, it is difficult to facilitate real change.
How and when did you know you wanted to become an engineer?
I always focused my educational choices on attempting to become the most effective problem solver. Engineering was the clear choice in making the initial steps toward being an effective complex problem solver.
What's the most exciting project you've ever worked on?
When I worked as an engineer at Peabody Energy, I was given the opportunity to develop a capital justification and long-term strategic operations model for a multi-million dollar crushing conveyance system, which was based on potential challenges in our mining plan. The project was challenging because it required knowledge related to material transportation, logistics, mine design, short- and long-term strategic planning, plant operations, maintenance, and finance. I was tasked to learn in these areas and develop a feasible plan to prove its value, which I helped present to executive management with mine management. The project was approved and was implemented.
What do you think you'd be doing if you hadn't become an engineer?
I try not to think this way. I truly believe engineering is a great profession to become whatever you want. Case in point, I am now an auditor, and I attribute any success I have from a background in engineering. As an engineer, the world is yours! Make it your own.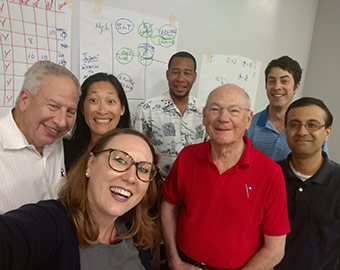 What's your favorite activity when you're not working?
I like to read books and have educated discussions on the topics of sociology, philosophy, and psychology. I like to challenge my way thinking and work on skills contrary to my strengths in math and science. That way, I can improve not only as a professional, but just as a functional person in society.
Was there a book or a movie that piqued your interest in science or inspired you to become an engineer?
I'd have to say every James Bond movie ever made and Iron Man. I think those movies reinforced my decision to be an engineer.
Who are your heroes, either within the engineering profession or in the rest of your life?
I am a firm believer that while there are many people to look up to, I do not idolize anyone. Learn from the failures and successes of others and become the best version of yourself, and do not limit yourself.
What's the most meaningful or rewarding aspect of being connected to engineering?
I enjoy being part of the engineering community because engineers are the most animated and intriguing people out in the world. While we may get jokes for being more on the shy side, I know the power of engineers and the benefits they bring to society. I am proud and thankful that I can be a part of such an inspirational community.
What does ASME mean to you?
ASME is my avenue to keep connected to the engineering community, as well as my opportunity to help the profession grow. We need engineers in every aspect of society, and I believe it is ASME that will lead the way in creating a world where engineers are contributing in more ways than the traditional sense. I believe that if ASME plays its cards right and engages the new generation of engineers correctly, we can be a prominent force in the future of engineering in society. That will start with the leadership of the organization funneling in more millennials into the leadership of the organization to craft strategic plans to become the most effective organization for aspiring professionals.
I enjoy being part of the engineering community because engineers are the most animated and intriguing people out in the world. Carlos Alberto Beatty Jr.
Related Content