Mentoring the Next Generation of Engineers
Mentoring the Next Generation of Engineers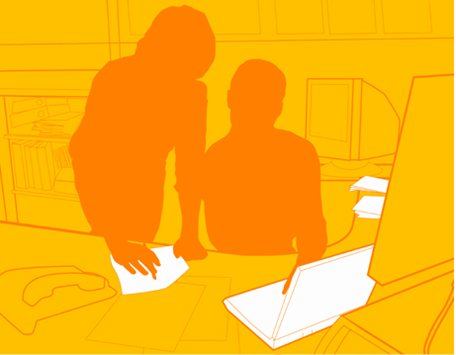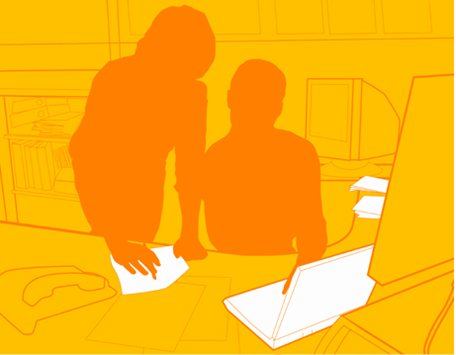 When Joshua Merriweather transferred to Bishop McNamara High School in Forestville, MD, as a sophomore, he already knew he was interested in engineering. It was all those sci-fi movies that had a big influence, he says. "They spark my imagination. I want to build what I see." But he wasn't sure which branch of engineering he wanted to pursue.
Fortunately, by the time he graduated this spring, he knew much more about engineering thanks to a program offered by the school in cooperation with the ACE Mentor Program of America. ACE (Architecture, Construction and Engineering) brings together volunteer mentors and high school students, who may be interested in careers in design and construction.
"I loved it," Josh says of the program. "It made me realize that I wanted to go into mechanical engineering. I'm not big on architecture and construction, but I do like to build anything that moves. So I figured ME is a good way to go" because of all of the options. Eventually, he wants to get into aerospace engineering and jet propulsion.
Active in sports, the Math Honor Society and National Honor Society, Josh graduated magna cum laude and is entering Tufts University in the suburbs of Boston this fall.
Hands-On Experience
For the past three years, for two hours every week after school, Josh and a dozen or so fellow students met with an ACE team of mentors getting hands-on experience with mock design projects. The activities taught them everything from designing, preparing cost and time estimates to material procurement and actually building.
Founded in 1994, ACE is a partnership among industry professionals aiming to develop a new generation of talent. The program reaches 8,000 high school students each year through local affiliates. Each mentoring team is set up to emulate an actual design team composed of architects, engineers, and construction management experts.
DeShawn M. Alexander, project engineer at Limbach Co., a national mechanical contractor and services firm and an ACE corporate sponsor, is a mentor on the Bishop McNamara team. He says he's seen a lot of "shining stars" and involved students coming through the ACE program. "Their young minds keep me sharp and on my toes. Sometimes when they ask you questions, you have to say you want to think about it, or I don't have the answer right now but let me get back to you."
Research Projects
At the end of each school year, the students choose a capstone project, often very ambitious. Alexander's team last year chose to design a new soccer stadium for the World Cup to be located on an island off the coast of Qatar. Their research included everything from the types of materials that would be required to build highways in that climate and geography to sophisticated mechanical systems. Final presentations were made at a region-wide meeting attended by teams from other nearby ACE chapters and industry professionals serving as a panel of reviewers. This year, Josh's team chose to work on how it would make the high school eco-friendly and a "smart" school.
As an additional activity, Alexander likes to take his team to look at projects under construction when possible. Last year, as Limbach project engineer for mechanical systems on the 380,000-square-foot William A. Jones III Office Building on Andrews Air Force Base, he took students to see all the mechanical systems–chillers, boilers, piping systems, pumps. "It's good talking about the stuff, but I like to touch it," he says. The building received a LEED Gold certification.
Alexander's current project is an equipment maintenance and operations center. As part of the project, he is overseeing the installation of a water-saving siphonic roof drain system. Despite his busy work schedule, he will continue to make time for mentoring because it's so rewarding. He says, "I wish there was such a program when I was in school."
Nancy Giges is an independent writer.
Their young minds keep me sharp and on my toes.DeShawn M. Alexander, project engineer at Limbach Co.
Related Content