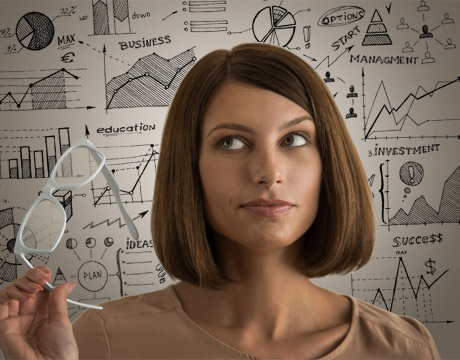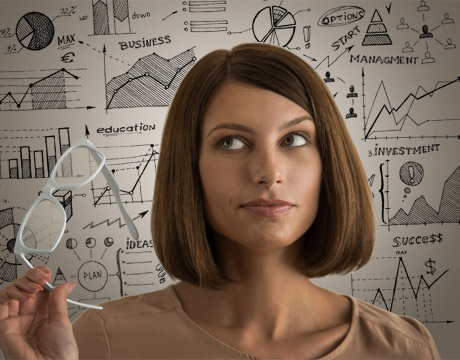 Engineers create products, processes, and systems that make the world a better place. However, it also takes business expertise to get these inventions into the right markets, as well as sustain their success.
Engineering is a highly structured discipline that focuses on problem-solving. This analytical capability is also highly valued in the business world, but engineers often lack the business skills to leverage this capability. Engineers who are interested in management, or starting their own companies, need to be able to tackle larger and more abstract strategic problems such as project management, budgets, forecasting, cost estimation, and proposal development. This often requires a master of business administration (MBA) degrees
So—should engineers should engineers pursue an MBA, an advanced degree in engineering, or both? The answer depends largely on the engineer.
"First, students need to decide whether they want to pursue sci­entific research or management," says Colin Drummond, professor and assistant chair in the department of biomedical engineering at Case Western Reserve University. "Those strictly interested in research would be best served by earning a master of science in engineering (MSE) and perhaps a PhD. Those who know they're not researchers and want to be tagged for leadership upon entering a company may opt for an MBA. Or, engineers may choose a hybrid graduate degree—the master of engineering management (MEM)—that prepares students to become leaders in technology and its management."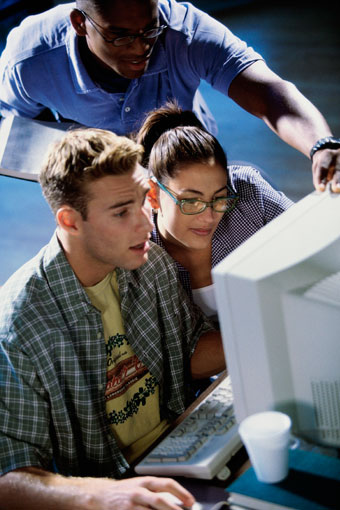 Dual MBA/MSE Degrees
Professional engineers can certainly get an MBA if they are interested in business management—often through distance education programs. However, an increasingly popular approach is through a dual MBA/MSE program.
Dual-degree programs are designed for engineers who want to advance their knowledge in engineering, as well as developing the business and management skills that will expand their professional opportunities, especially in a high-tech, global economy. These courses can usually be taken online through streaming video and downloadable MPEG-4 files. The engineering portion of the curriculum typically focuses on an area of specialization; the MBA portion includes economics, quantitative analysis, law and ethics, accounting, financial management, organizational development and change, project management, strategic marketing, strategy development, and team-based management.
EmilyMuhlberger is a senior programming manager for Coca-Cola Company and graduated from Georgia Tech College of Engineering with a MSE in 2004 and an MBA in 2009. After working for several years after getting her MSE, she realized that it was going to take quite a few years of experience with her company to get ahead—so she decided to get a business degree. "I thought that engineering, coupled with an MBA, would enable me to change jobs, change careers, and further my options," she says. "Mechanical engineering gave me strong technical and analytical problem solving. The MBA education further refined this by helping me think about things in a different way and understanding the business environment. It also gave me more of an international perspective, which is really important."
MEM Degrees
The MEM degree prepares students to become leaders in technology and its management. MEM builds a business foundation with core courses in management, marketing, finance, and intellectual property and business law, while still being able to focus on technical interests. The degree can be customized with a wide variety of technical electives, including technology management, innovation management, operations management, entrepreneurship, financial engineering or master's courses in specific engineering disciplines. MEM candidates also develop leadership, negotiation, and communication skills. MEM graduates often go on to design and deliver solutions for manufacturing, product development, and service delivery, or launch their own start-up companies.
"The MEM can fast-track pursuit of anMBA or position a student to become a technical leader in his or her field," says Drummond. "MEM is not a substitute for an MBA. For example, MBA programs typi­cally require a minimum of two courses in accounting, compared to four weeks required for an MEM. An MEM grad­uate is trained to utilize and understand financial statements for decision-making, such as 10k reports, cash flow cycles, generally accepted accounting practices, and Sarbanes-Oxley requirements."
A graduate of Ohio University, Jenni­fer Miller always wanted to take more business courses to make her more marketable and expand her career opportunities. When researching gradu­ate program options, she originally wanted an MBA, but realized she didn't have enough business background. Instead, she opted for MEM (Case Western Reserve, 2010) and plans to work for several years before pursuing an MBA. "I'm better suited now," she says. "The MEM provides a good foun­dation. The classes are very similar to an MBA and have given me more skills beyond my technical ones."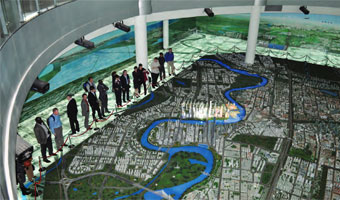 Undergrad, Too
Dual degrees are even happening at the undergraduate level. For example, The Louisiana State University E. J. Ourso College of Business and the College of Engineering has announced the school will offer a dual bachelor of science in industrial engineering and master of business administration degree program in the fall of 2015. The program will allow highly capable students to earn both degrees in just five years, instead of six. LSU expects the program to enhance enrollment numbers in full-time students and heighten the quality of students entering the College of Engineering.
"Pursuing an MBA will help engineering undergraduate students gain a theoretical and pragmatic view of business through our core curriculum, and it will also create opportunities to enhance their professional and career development," says Dana Hart, LSU-Flores MBA program interim director. "We're going to see an influx of high-achieving students come through these doors trying to get their MBA while finishing their undergraduate degree."
Mark Crawford is an independent writer.
Mechanical engineering gave me strong technical and analytical problem solving; the MBA education further refined this by helping me think about things in a different way and understanding the business environment. Emily Muhlberger, senior programming manager, Coca-Cola Company
Related Content