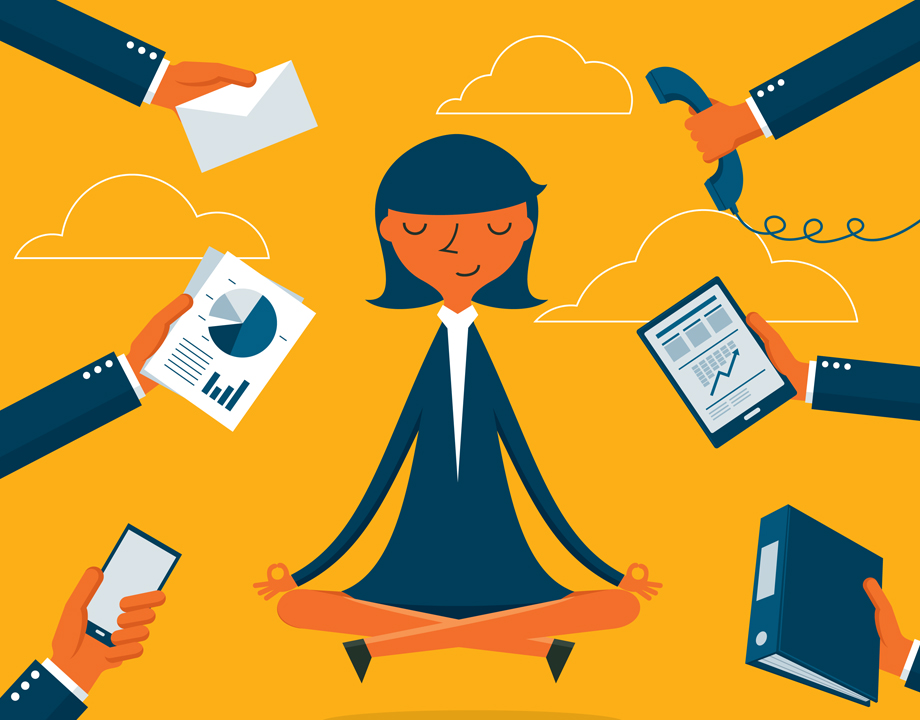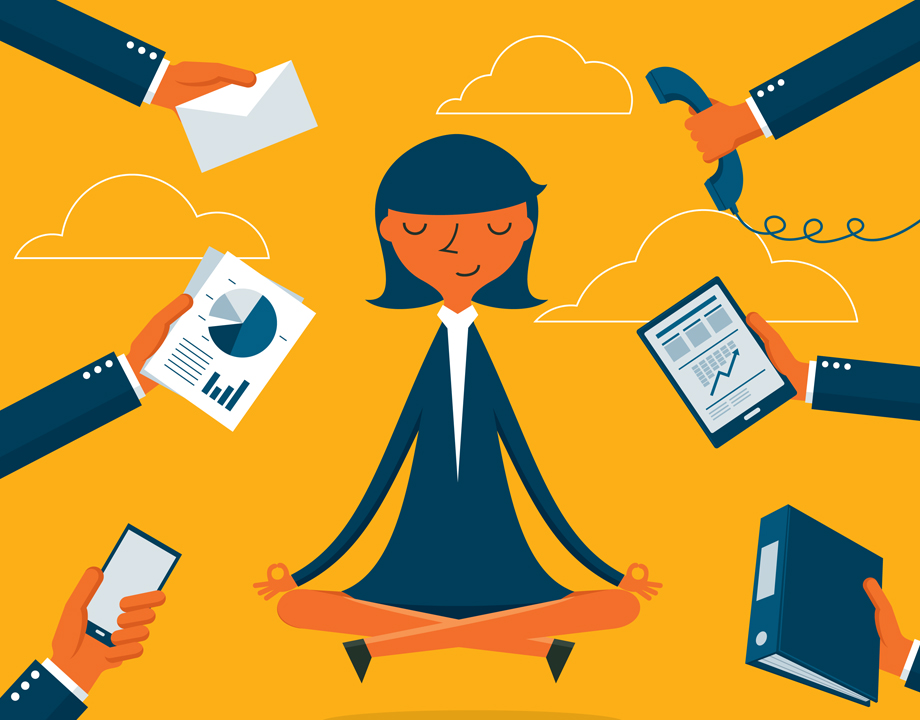 By strengthening your willpower you'll get more done and have more satisfaction in work and life. Here are five tips to help you get there.
It's easy to talk about self -control—or willpower—in terms of sticking to a diet. But willpower is at play in nearly every aspect of our lives, from resisting the temptation to buy a new sweater when money is tight to forcing yourself to go to sleep when you know you have to be up early but would rather finish watching a movie.

The same is true in the workplace, where willpower is one of the keys to a successful, rewarding work life.

But can you improve your willpower if you feel it is lacking?

The answer is yes, according to Roy F. Baumeister, who has been a professor of psychology at Florida State University and at the University of Queensland in Australia. One decade ago, Baumeister teamed with John Tierney, a New York Times journalist, to publish the book "Willpower: Rediscovering the Greatest Human Strength" (2011, Penguin Press). The book outlines Baumeister's years of research into self-control, which, he says, can help people lead healthy and productive lives.

Baumeister defines willpower as the energy to resist temptation by being able to see beyond momentary desires; to incorporate a long-term perspective into the short term.

It turns out, some people are better at self-control than others, but that doesn't mean they were born with that trait, Baumeister said.

Rather than exercising enormous amounts of willpower throughout the day, Baumeister's research found that people with good self-control avoid distractions, temptations, and problematic impulses so that they don't have to resist them in the first place.

People typically spend four hours every day resisting temptation, Baumeister found. That's why the less time spent around distractions and temptations seems to equal a greater amount of self-control.

Over his years of research, Baumeister had discovered willpower actually operates like a muscle that can be strengthened with practice and fatigued by overuse.

"Willpower is limited and the body is reluctant to use a lot of it except when it's really necessary. It wants to conserve it for the real challenges," he said.

In his research, he discovered willpower can be improved with simple tools everyone has available to them, Baumeister said. Here are five tips he has shared for raising the amount of self-control you have available to get your through your day.

Sleep Enough, Eat Right

Fighting off distractions depletes the brain's store of fuel. Therefore, willpower can be bolstered simply by replenishing the fuel—glucose—with good eating and sleeping habits, Baumeister said.

"Failing to do either well has a dramatic effect on self-control," he said. "That's why dieters have such a hard time resisting temptation."

Make it a Habit

Because willpower is a finite resource, leaving you depleted and suggestible to temptation at the end of the day, you want to conserve it for your real challenges, Baumeister said.

"Therefore, the more you can get done with external help will help, the more you conserve willpower. If you form good habits, you don't have the make the decision to get things done," he said. "You'll just do them more automatically."

The Right Surroundings

Set up your workspace in the way that suits you best so you can get your work done effectively and efficiently. Only you know whether you prefer to work with music on in the background or if you like to be surrounded by bright colors. Maybe you need a break every few hours to walk outside.

"Environment helps," Baumeister said. "If you're a manager of a company, any way you can design the environment to help people get their work done better is to be treasured. It will help people conserve their resources to do the more demanding parts of the job for which there are no shortcuts."

Plan to Plan

Whether it's figuring out what to do during each hour of the day, brainstorming how to best complete a project, or jotting appointments down in a calendar, planning and recording is a great tool to improve efficiency and to help you get things done, Baumeister said.

He also stressed the importance of contingency plans. "You need quite specific components to this type of plan: 'If this happens, I'll do this and if this goes wrong this is how I'll react.' Having thought those things out in advance improves your ability to get things done in the moment. You've thought those things out step-by-step you don't have to make decisions as things move along, which depletes your willpower.

Look at the Long Term

For optimal self-control, think of what resisting momentary temptation gets you in the long term. In other words, remember why you want to exercise willpower in this particular instance.

Take smoking, for an example. It's always easy to say: "just one more" because the chances are small one cigarette won't damage your health and because you'd get pleasure from it, Baumeister said.

"But if you keep making the decision to have one more it will damage your health," he added.

"The task of willpower is to take the long-term perspective and say 'I have to act as if this decision now is the one I will always have to make and to use this single instance to exemplify what you need to do for the future.'

"It's a bit irrational but it does work in the short term," he said.

In the modern world, where it can feel like we face more temptations than ever before, developing a stronger self-control muscle can feel daunting and overwhelming, Baumeister acknowledged. But he's heartened by discovering willpower can be improved, and by uncovering ways that can be done, he said.

However we define happiness-a close- knit family, a satisfying career, financial security-we won't reach it without mastering self-control, he's said.

Jean Thilmany is a science and technology writer in Saint Paul, Minn.

Related Content