Manufacturing Relies More on Software
Manufacturing Relies More on Software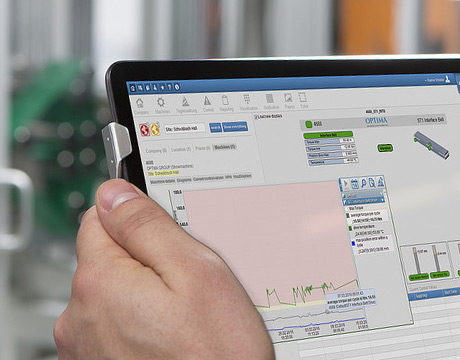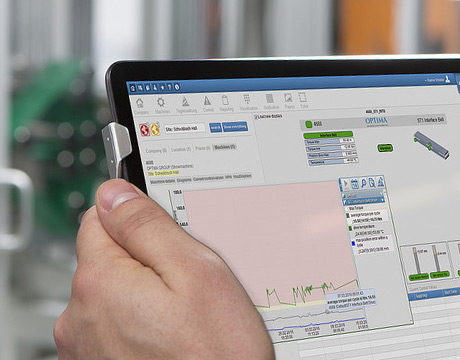 All parameters and error bursts at a glance. Image: Optima
Spurred by an ever-growing need to bring products such as complex machinery to market faster and cheaper while maintaining quality, engineers are trying to incorporate software into conceptual design earlier, a step that is recreating traditional engineering roles. Adopting systems modeling software has the potential to identify and rectify performance issues before fabrication or installation. In Germany, one manufacturer of high-performance packaging equipment is beginning to see the results of an engineering reorganization that is changing how mechanical, electrical, and software engineers design products.
"There is a great need for industry to go in this direction," says Dr. Georg Pfeifer, managing director of Optima Nonwovens, a German firm that produces packaging and filling machines for pharmaceutical, nonwovens, consumer and life-science products. "There is a need to get used to software as a fundamental part of the design of the machine."
Two years ago, Pfeifer and his team began a reorganization they call Engineering 3.0, putting mechanical, electrical, and software engineers on equal footing in early design because they believe state-of-the-art mechanical engineering is too complex to do otherwise. Basically, Optima turned to mechatronics. "It is a cultural change," he says, and points out that Optima's first small-scale effort produced software that was ready before machine assembly.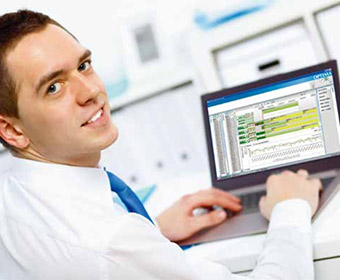 Driving the reorganization was the realization that sequential operations—mechanical calculations followed by electrical engineering input with software development pushed to the end of the line—was not efficient enough. Pfeifer points to examples where the software was not developed until machines were nearly completed, and errors not discovered and fixed until they were installed at customers' facilities. That led to delays in production.
Typically, most machines were powered by an electrical drive with mechanical shafts and other parts, notes Pfeifer. Calculations on machine movement were performed by mechanical engineers and electrical engineers typically did the wiring. As machine design has evolved, "Software is always hidden in the computer," says Pfeifer. "It is difficult for people to understand how to use it. In the future, software will be the driver of the system, along with some mechanics."
One of the goals is to have the software ready before the machine is assembled. Optima wants to make the machines more robust from the first day of operations, so Pfeifer says it is essential to identify possible faults and problems early on. He also wants to decrease the time needed to design and manufacture the machines. Finally, the move to accelerate software development is the key to faster production and error-free operation.
Pfeifer says the key is to develop simulation models that can be reused for design of its customers' machines. "If we do this cleverly, we can reuse it in other machines," he says, pointing to Optima's customer base where about twenty companies comprise 80 percent of the market. "Modularization of software allows us to reuse and not reinvent, and changes the way we work."
Pfeifer claims Optima is in front of the adaptation curve in industry, and the claim has merit. Research conducted in the U.S. on system-level physical modeling and simulation for mining and off-highway equipment show those industries lagging. The work, conducted by Ora Research, Raleigh, NC, shows that adoption constraints include the stubbornness of legacy engineering culture along with human resources, organizational and corporate culture.
Researchers interviewed field engineers, product development engineers, manufacturing engineers and other involved in product development and manufacturing. Among other items, they pointed to conservative corporate cultures unwilling to change standardized systems, a lack of availability of engineers with systems-modeling skills and the inability of senior-level engineers and executives to recognize the advantages of systems engineering. According the research, it found "power users wedded to legacy systems modeling tools, weak integration at many/most points of the engineering digital toolset chain and the implementation of systems modeling software as a sales configuration/costing aid seen as taking too much time."
Pfeifer says Optima began changing in small steps about two years ago, putting a team together to work on a small project. But its benefits became apparent swiftly, he says, and the company is committed to furthering changes even if there are some bumps. Even if an employee does not personally feel direct improvement, it could still affect the entire process. "For example, mechanical engineers are now asked to define parameters such as slider lengths, sensor positions etc. very early in the process," he notes in a published interview. These are foundations to make sure that the software engineer can also start simultaneously. So that more mutual understanding develops here, we now communicate more often and more intensively."
That communication includes the customer. Some require Failure Mode and Effects Analysis, which is part of Optima's Engineering 3.0. But specifications and changes must be made in writing to ensure both sides are aware of cost effects.
Pfeifer says the time from when an order is placed to delivery and operation has already been cut fromtwelve months to four to five months because of the changes. "We break the machines down into functional models," he notes. "Simulation allows us to test machines before assembly," he says. "We can do failure tests: how does the machine react? All of these tests are much easier in simulation and software. And that is the reason to provide all of the [design] information at the beginning of the process."
Going forward, Pfeifer expects the skills engineers need will change and tilt toward software development and the ability to write code. "Electrical will become standardized," he says. "More work will shift from mechanical to software."
Software is always hidden in the computer. It is difficult for people to understand how to use it. In the future, software will be the driver of the system, along with some mechanics.Dr. Georg Pfeifer, Optima Nonwovens
Related Content