Manufacturing Blog: Hannover Messe Fair Post-Show Impressions
Manufacturing Blog: Hannover Messe Fair Post-Show Impressions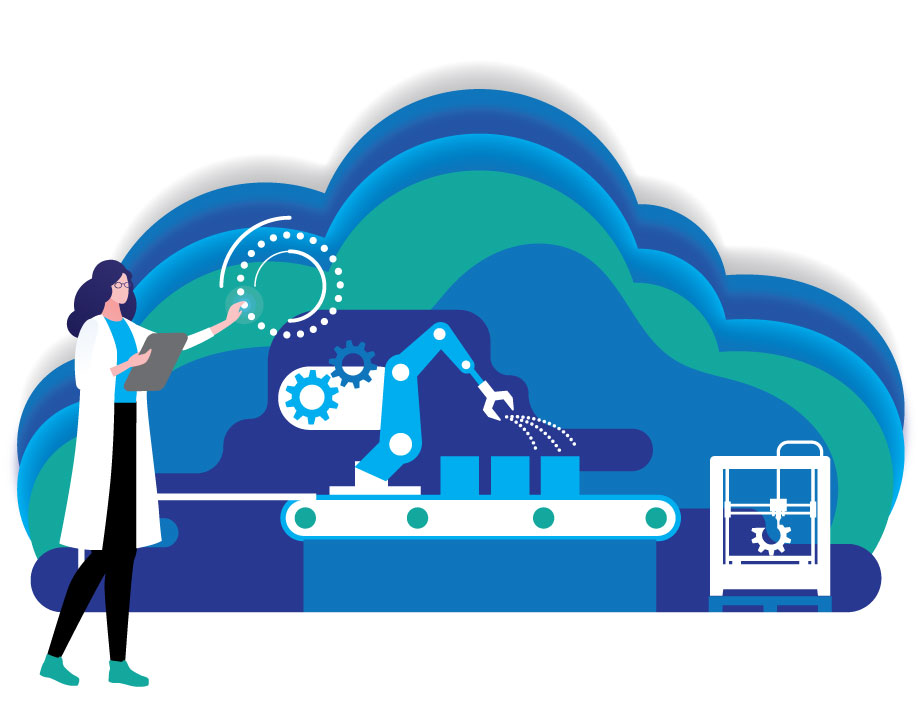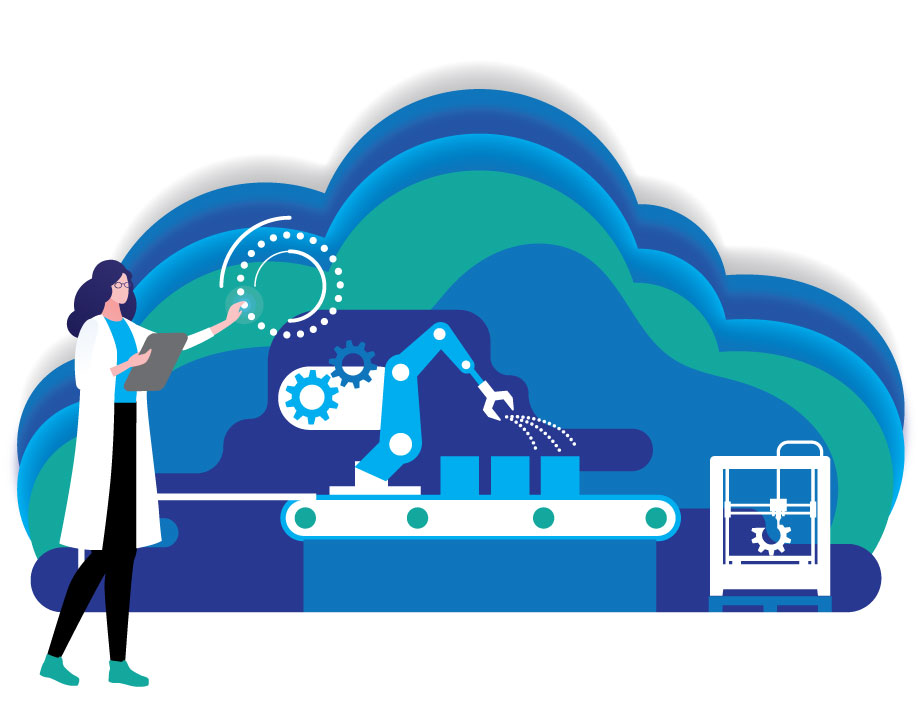 Highlights from the 2021 Hannover Messe Fair include advances in automation and carbon-free manufacturing.
Like many events, the COVID-19 pandemic forced Hannover Meese, one of the world's largest technology trade fairs, to be a virtual show this year. However, it still attracted a large online crowd as participants discussed and highlighted the innovations of 2020 and how 2021 marks the future of manufacturing and engineering.
Here are some key moments of the show, highlighting the engineering trends around the world.
Carbon-Free Production Takes Center Stage
Hannover Messe's virtual trade show
presented over 10,500 products and innovations from 1,800 exhibitors. The themes of these innovations have been unchanged for several years now. Digitization and automation have always been front and center. However, this year, it was hard to ignore how those topics were connected to climate change and the journey toward carbon-free production.
A main industry spotlight for several companies is to achieve net-zero manufacturing to address climate change. In 2019, Bosch claimed to be carbon neutral starting in 2020, a first for a major industrial manufacturing supplier. This year, Bosch participated on a panel on climate protection and the path forward.
"In all of our 400 factories worldwide, we produce in a carbon-neutral fashion. We have taken the extra step by announcing that by 2030, we want to reduce our emissions by 15 percent," said Donya Amer, CEO of Bosch Climate Solutions.
Germany as a country has announced an aggressive plan to be greenhouse-gas-emissions neutral by 2050. A significant part of that equation is to increase the amount of energy via hydrogen production. The German government forecasts hydrogen demands to be 90 to 110 TWh by 2030.
Michael Theurer, chairman of the Free Democratic Party in Germany, is pushing for companies to take more action in reducing emissions. "If we can scale the technology, we can achieve a lot more for climate action than political frameworks can do," Theurer said.
Hermes Award 2021 Winner: Bosch Rexroth
The Hermes Award is Hannover Messe's annual international technology prize. The award is presented to a company that has achieved a high level of technological innovation. Bosch Rexroth is a long-time exhibitor at Hannover Messe. The company's technology range is vast, covering home appliances and hardware tools but also advanced IoT-driven hydraulics and pneumatic components.
The jury selected Bosch Rexroth's Subsea Valve Actuator (SVA R2) as this year's award-winning design. The valve actuator is the world's first electrical actuator that can control process valves underwater. The SVA R2 is an easy to assemble, energy-efficient, and safer alternative to today's modern actuators used in the offshore oil and gas industry. They come equipped with their own fluid circuit and variable-speed pump drive. This design eliminates the need for a central pump unit and miles of lines for the fluid.
According to Professor Reimund Neugebauer, jury chair and president of Fraunhofer-Gesellschaft, Bosch's innovation exemplifies the mission statement of Hannover Meese by combining automation innovation and climate change activism. "With the SVA R2, the developers at Bosch Rexroth combine economic and ecological aspects into a sustainably innovative product for the maritime process industry."
Spotlight on Partner Country Indonesia
Every year, Hannover Messe selects a country to highlight its industrial technology innovations. This year's partner country was Indonesia. The country has the largest economy within the Association of Southeast Asian Nations and launched the "Making Indonesia 4.0" to promote manufacturing and Industry 4.0 concepts.
The country's fourth industrial revolution (4IR) plans to strengthen its Industry 4.0 manufacturing is broken down into seven manufacturing sectors: food and beverage, textile and apparel, automotive, electronics, chemical, pharmaceutical, and medical devices. Within each industry, robotics, AI, additive manufacturing, wearable devices, and IoT are being embraced.
One example is how the country's Ministry of Health used smartphones and cloud-based technology to launch a startup application that made it easier for its citizens to access health information and telemedicine consulations. The Sehatpedia app is available to all Indonesian people and will connect them with more than 32 hospitals throughout the country.
Carlos M. González is special projects manager.
Related Content