Making the Most of a Virtual Job Fair
Making the Most of a Virtual Job Fair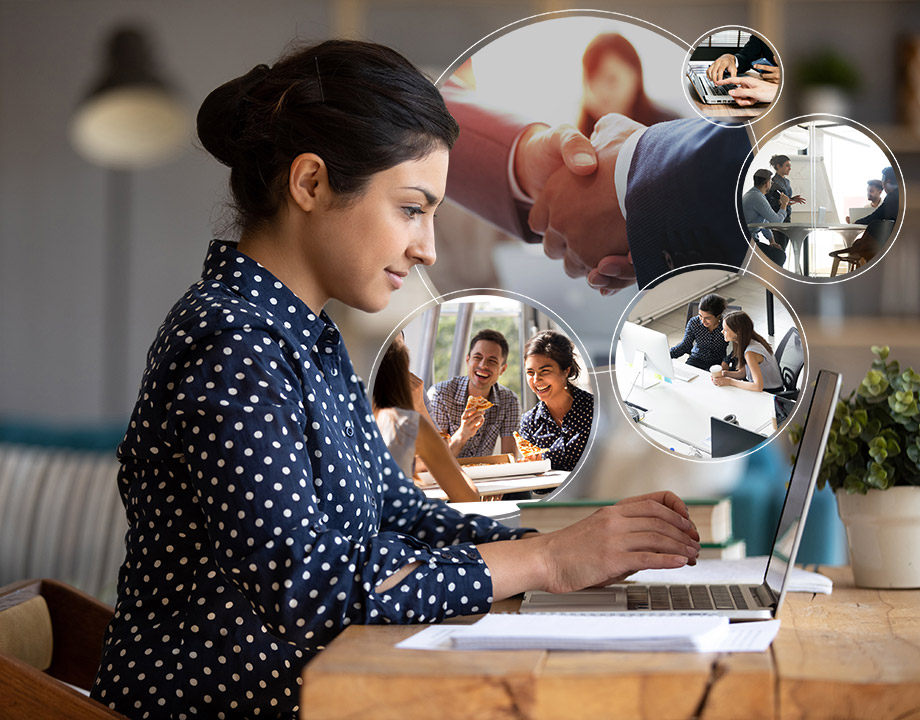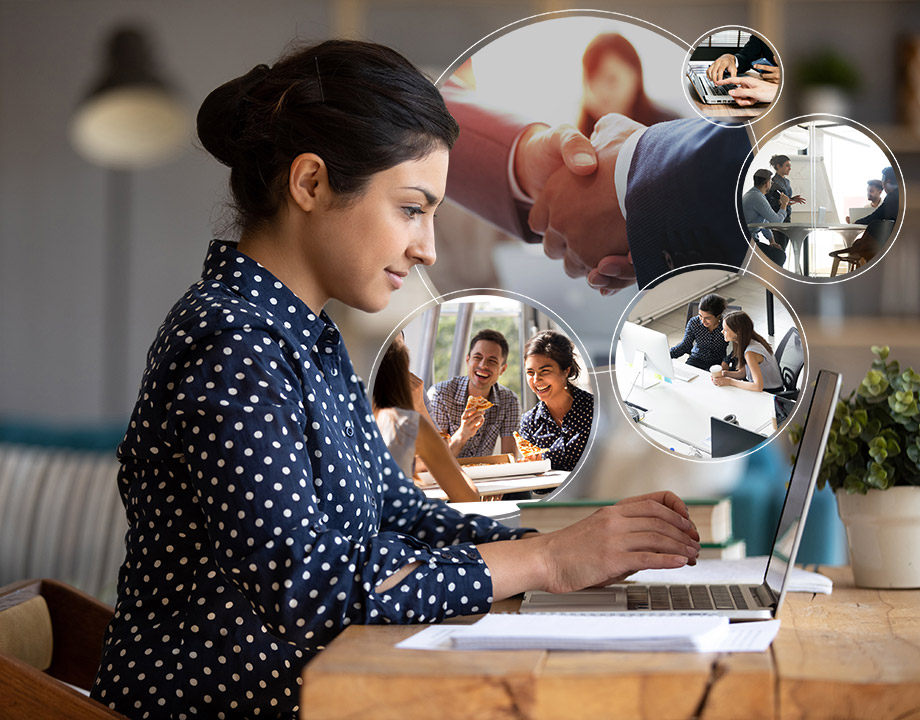 Practicing social distancing and looking for a job—without leaving your home—is possible, thanks to virtual career fairs. Here are eight steps to make the most of them.
During the coronavirus pandemic, job search seems like a near impossible task. But practicing social distancing and looking for a job—without leaving your home—is possible, thanks to virtual career fairs.
Virtual job fairs take place online. Organizations with jobs to fill set up "booths" full of information about everything from job openings to advancement opportunities, from compensation to culture. The "booths" are often "staffed" by recruiters and hiring managers.
Yes, "attending" a virtual job fair could pay off (big time) for you—if you plan, prepare, and impress.
Here's an eight-step strategy for virtual job fair success:
Step 1: Prepare
It's been said that finding a job is nothing more than a numbers game—apply for enough of them and sooner or later you'll get one. And while this strategy may pay dividends eventually, it can also prove to be an incredibly frustrating experience full of rejection and wasted time.
A much more rewarding job search strategy is to target your applications toward jobs you are most likely to get. The same principle applies to virtual job fairs.
Don't just attend a virtual job fair because you can. Do your homework. Check job board websites and LinkedIn for job fairs featuring companies in your industry, with open positions for which you're qualified, and in areas in which you want to live.
Being selective about which career fairs to attend will improve your experience and your chances for success.
Step 2: Cleanup
Before you sit down to log on to the virtual job fair, get in the cleaning mood and pick up your house.
Many recruiters will want to video chat, and the last thing you want them to see is a stack of empty pizza boxes or beer bottles in the background. Before you log on to the virtual job-fair website, step behind your computer and take a look at your space from the vantage point of your camera.
Put away anything that looks unprofessional, do the dishes, and maybe even set some flowers in a vase on the counter—everyone's impressed by a person with fresh flowers in their home.
Related Infographic:
Career Paths in Mechanical Engineering
Step 3: Dress for Success
You know your favorite vintage concert T-shirt, the one you got 13 years ago, that's in the bottom dresser drawer? Keep it there. Wear your most professional outfit instead.
While virtual job fairs may seem less formal and more relaxed than traditional job fairs or in-person interviews, they're not. Companies make significant investments in virtual job fairs, from registration and set-up costs to personnel time and technology. They take the events very seriously and are looking for job seekers to do the same. Dressing professionally shows them you're serious.
Step 4: Check Your Resume
Before logging on, make sure to have your resume ready. If you know what companies will be participating in the job fair (and you should, if you followed the first step), try to tailor your resume to each company. Proofread it. Then save it on your desktop for quick access in order to email it as well as discuss with recruiters.
Step 5: Check Your Tech
There's almost nothing worse than being in the middle of instant messaging or a video chat conversation…and having your internet connection cut out. Before logging on, double check your battery to make sure it's fully charged and make sure you have a good internet connection.
Step 6: Be Professional
Just because you're sitting on your couch instant messaging doesn't mean you should forget to be professional—remember to address recruiters as "Ms." and "Mr." Be polite. Don't use emoticons or slang.
Check out our Podcast:
Skills You Will Need for Aerospace Careers of Future
Step 7: Take Notes
This step is perhaps the easiest and most important to accomplish. Take a lot of notes, every step of the way.
Before logging on to the virtual job fair, take notes on the companies that will be participating. What jobs do they list as being open? What are their major accomplishments? How do you think you can help them? Use your notes to develop questions to ask the recruiters. Use them to develop three key messages about yourself: How you can be a valuable part of their team; How your experience translates to their companies' goals; and, How you can help them.
Use the notes—the questions, the key messages—to show how well-prepared you are.
Step 8: Follow-Up
Send thank you notes to everyone who takes the time to talk to you. It will impress them and keep your name and resume at the top of their mind.
CareerCast is a job search site with exclusive local and niche job postings, and career advice.
This article was originally published on
careercast.com.
Related Content