Making Sure Your Resume is Up to the Task
Making Sure Your Resume is Up to the Task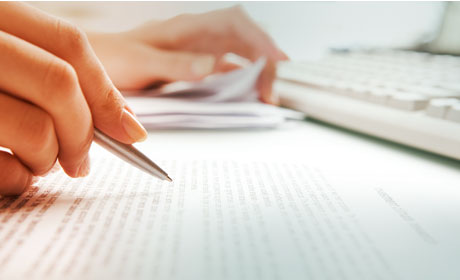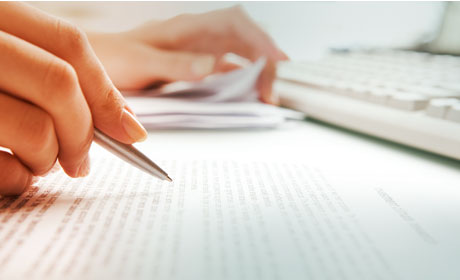 Job seekers beware: your resume can be your own worst enemy. Today, hiring managers literally must sift through resumes from hundreds of applicants who are applying for a single job. It's a tedious process for the manager, but an important one.
Smart managers understand how important it is to hire the right person for the job, particularly in such a competitive job market. From that large pile of resumes, the hiring manager will select only a handful to call in for an interview. The job of your resume and cover letter is to make sure you are one of the chosen few.
So how can you create a resume that will stand out and allow you to secure the interview? There are many resources available to guide you through the creation of a winning resume and you can easily find examples on the Web. But regardless of the final format, there are a few guiding principles that apply to any cover letter and resume.
Customize Your Cover Letter In many cases, you will be asked to submit a resume via postal mail or e-mail. In either case, your resume should be accompanied by a well-written cover letter. The cover letter itself can help you get to the next step. Don't submit a generic cover letter. While it should be short and concise, make sure it is obvious that you have researched the company and their products and services and that you have highlighted the skills that they are looking for.
Tailor Your Resume for the Job Don't submit a generic resume. Like the cover letter, always tweak and adjust your resume so that it clearly presents your skills and accomplishments most closely associated with the job skills that are required for the position you are applying for. You should customize your resume for every job you apply for.
Be Specific with Your Career Objective When you state your career objective at the top of your resume, be sure to tailor it for the position. A career objective such as "Engineering manager for a successful company" is too general. Be more specific, for example, "Key contributor to engineering management team for a medical device manufacturer."
Quantitate Your Accomplishments Whenever Possible This section of your resume is key to securing the interview. Don't be shy about stating your recent accomplishments, and be sure to put those that are most relevant to the position at the top of the list. Try to quantitate your accomplishments wherever possible. For example, you may have "enhanced a product design that lengthened the product lifecycle by 2 years" or "redesigned a component that reduced manufacturing costs by 20%." The numbers make the accomplishment tangible and stand out.
Proofread While you spend so much time creating the content of your resume, a simple misspelling can land your resume in the wastebasket. Typos suggest that you are sloppy and careless. Proofread your resume carefully and have someone else read it and proofread it as well. Sometimes the simplest mistake can be your undoing.
Seek Assistance If you are not comfortable with your resume, seek professional assistance. There are hundreds of educational resources available on the internet as well as professionals who will help you develop a winning resume. The document is too important not to put your best foot forward.
Your resume provides a brief snapshot of yourself. Be sure it accurately conveys your career, your accomplishments, and your goals. And good luck with the interview.
Tom Ricci is the owner of Ricci Communications.
Your resume provides a brief snapshot of yourself. Be sure it accurately conveys your career, your accomplishments, and your goals.
Related Content