A Look Back at Tucker: The Man and His Dream
A Look Back at Tucker: The Man and His Dream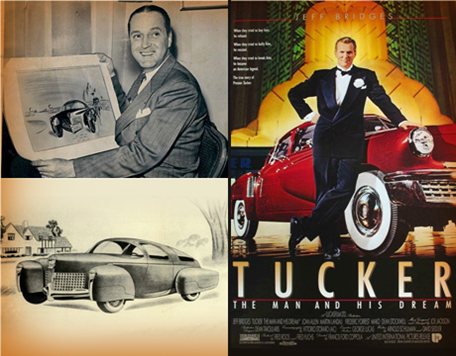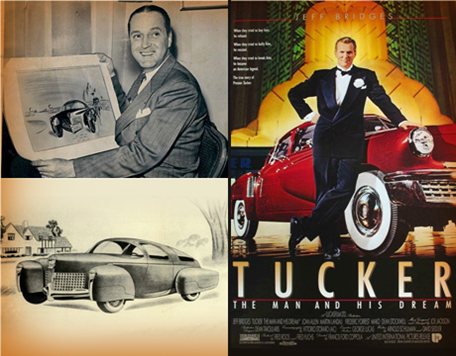 Image: Brad Bowling
Francis Ford Coppola is known for "The Godfather" series and "Apocolpyse Now" much more than anything else. So it might be easy to forget about "Tucker: The Man and His Dream." However, if you believe in innovation, this 1988 gem is one not to miss. Seen by many as representative of how Coppola felt about the film business, it portrays real-life Preston Tucker, a man who some say tried to change cars, while others say tried to scam the public. With 25 years passing since the premier of the movie, it may be worth a look back at the car and the movie.
"This was a completely new design," says Jay Follis, marketing director of the Gilmore Car Museum. "After World War II, car companies were putting out similar models to what was available before the war. Tucker was offering something different. If it was a scam, I don't think they would have found 40,000 blueprints. I think he clearly had plans."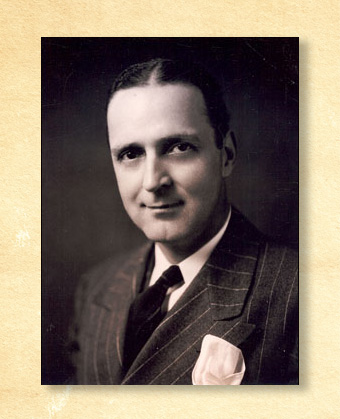 But what plans went into action? Safety features were a big part, says Follis. A pop-up safety windshield, the first padded dash, no sharp items in the interior where one could get impaled, and collapsible steering. "There were other nice touches, too," he says. "You could get in and out of car with your hat on because of the roof line. It had better control for a big heavy car. It went 0-60 in 10 seconds—that was good then for a big car."
As far as the scam accusations, it came partly from Tucker selling key features of the vehicle instead of the full automobile in an attempt to raise money. "One of the advantages is that people would have those features right away when the car was ready," he says. "But Tucker wasn't able to build them."
Around 50 original models were created and number 47, in a shade of light blue called "Waltz," sits at the Gilmore Car Museum. "The movie created gigantic interest, with the last Tucker selling for around $3 million at auction," Hollis says. There are also around 400-500 people in the Tucker Automobile Club.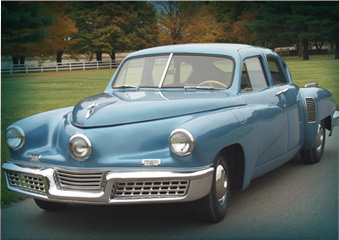 As for the film, Carrie Rickey, who was a critic for the Philadelphia Inquirer for more than 20 years, says it's a standout. "The movie shows how that car revealed what's in front of you—the car looked so different, so streamlined, that clunky roundness looked like an incredible spaceship." Of Jeff Bridges' lead performance, she says, "it had great energy and enthusiasm. You understood the charm Tucker had." She also noted the work of Martin Landau, who was nominated for a Best Supporting Actor Oscar.
One key moment in the movie was Landau explaining that he thought his mother told him not to get too close to people because you'll catch their dreams. Later, he learned she said germs. But he'd caught Tucker's dream without a doubt.
The film could have chosen a somber tone at the end as the car mogul died only a few years after his trial, one where he was found innocent of fraud. Instead, he's doodling a vision of a refrigerator made for holding just a couple of items. Bridges played Tucker as almost always an optimist, and, his family, which included Joan Allen as the wife and Christian Slater as one of his sons, was shown as dutiful and believing in him and the philosophy of progress.
And the cars, according to the film, kept their shine through the years. In fact, it stated almost all the Tuckers were still drivable a near 40 years after production, calling to mind Tucker's motto, "Buy a Tucker. Don't let the future pass you by!"
Eric Buterman is an independent writer.
The movie shows how that car revealed what's in front of you—the car looked so different, so streamlined, that clunky roundness looked like an incredible spaceship.Jay Follis, marketing director, Gilmore Car Museum
Related Content