Lessons from Xerox's CTO Sophie Vandebroek
Lessons from Xerox's CTO Sophie Vandebroek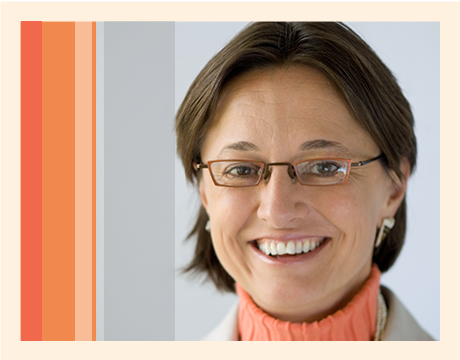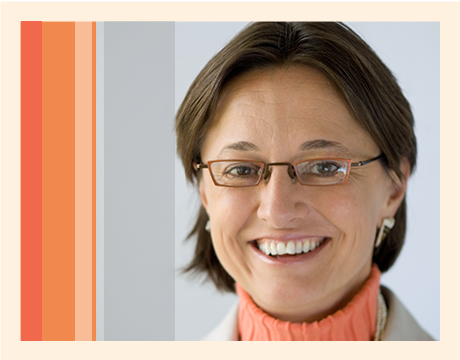 The seed of inspiration to pursue a science career is often sown quite early in life. For some it might happen at home and for others at school or during a visit to a science museum, but for a seven-year old girl it happened while watching TV at her grandmother's house and witnessing the first footsteps on the moon in 1969. Four decades later, Sophie Vandebroek, the little girl who dreamed of being an astronaut then, is now one of the handful of women engineers to be in a leading role at a Fortune 500 company. Through her role as CTO of Xerox, she is inspiring many other women to pursue science, technology, engineering, and math (STEM) careers and challenging them to make a difference in the world.
Engineering was one of the highest respected professions when she grew up in Belgium in the 1970s and 1980s, reminisces Vandebroek. "There was no degree to be an astronaut, so I decided to pursue a double major – electrical and mechanical engineering – this was the closest to it," she says. In the mid-80s, she held a summer job at a research lab in Silicon Valley and decided to move to the U.S. in 1986 for graduate school. She earned a master's degree in electro-mechanical engineering from KU Leuven in Belgium and then completed her Ph.D. in electrical engineering from Cornell University, Ithaca, NY.
Vandebroek joined Xerox in 1991 and rose through the ranks to become the CTO of the company in 2006. In addition to her CTO role, Vandebroek is also president of the Xerox Innovation Group, which oversees Xerox's research centers in Europe, Asia, Canada and the U.S., including the Palo Alto Research Center, PARC Inc in Silicon Valley.
Balancing Work-Life
Joining Xerox was one of the best decisions she made, says Vandebroek, and she continued to stay focused on her career and take on challenging projects even when she was abruptly widowed in 1996 and became a single mom of three young children. "The day when my husband died had the biggest impact on my life and made me realize that so many things that we worry about in life are totally unimportant," she says."Who I am today is because of that event."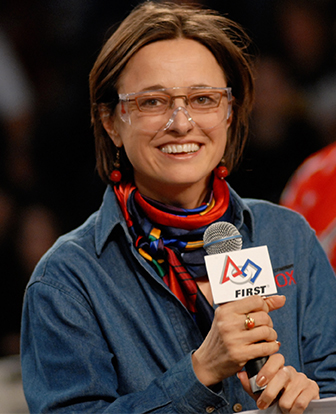 Looking back at her life, Vandebroek thinks, "How did I ever do it?" She and her husband had a balanced family life and then it changed suddenly. "Being a single parent at 34 was extremely hard. I had to plan a lot," admits Vandebroek, who became more organized and simplified her life to cope with its demands. "I had to prioritize time with my kids and at the same time do my work well, make sure I covered our expenses, and take care of my health. These became my top priorities. There were many other things that no longer happened such as maintaining a large array of friends. A lot of that had to go away." Outsourcing household work to babysitters and leveraging information technology to integrate work and life were some of the strategies she used over the years to balance her demanding career and family.
Perhaps it is the same discipline and planning with which she managed her home that empower her today to steer the technology ship at Xerox and lead its five global research centers.So how does Vandebroek unwind? She reads, exercises, enjoys travel with her husband (she remarried five years ago), and spends time with her now young adult children. "I live in Boston," she notes. "When I travel for work, I add a day, for instance, in Europe to see my son, who is at graduate school, or my mom, who still lives there. When I visit our research lab in California, I stay an extra day with my daughter who works in San Francisco. Combining your work with life to the best possible is the only way to find a balance."
Not Being a Trailblazer
Vandebroek has been able to successfully move up the corporate ladder and raise three kids single-handedly, but what about the majority of the women in STEM? She agrees there are few women STEM executives. "More girls should study STEM and corporations need to build a strong pipeline of women engineers and scientists to ensure more women leaders," she says. In Xerox's engineering divisions, she informs, about 40% of recent college hires in the U.S. have been women.
According to Vandebroek, one of the key reasons Xerox can attract women is that the company is linked to women networks in colleges. "Also, when candidates come for an interview, they see many women role models including our CEO Ursula Burns, our CIO, CFO, CMO, our corporate controller, myself, and several of the women managers in research and engineering." Once the scale tips and you have women working on different projects in the company, she adds, it also makes it more natural that women move through managerial and leadership roles.
Referring to Facebook COO Sheryl Sandberg's recent book, Vandebroek says, "Just like Lean In states, women also need to know that it isOK to 'lean in' and have a family while having a career." Women should work in a company where they don't need to be a trailblazer, she adds, where other women have gone through a similar career path and the company supports work-life balance. "I was lucky," she says."Xerox has that culture. Many women executives paved the trail for me."
Vandebroek's advice to young women in science, like her daughter who is now a civil and environmental engineer working on solving complex water resource problems, is: "Don't be afraid to take on new opportunities, continuously educate yourself, and work on challenging projects that make a difference to the world." She also advises, "Chose a project that you truly believe in so you love what you do."
Embracing STEM
Besides Xerox's strong diversity culture, she values its fundamental belief that innovation, driven by STEM, is essential for growth. Xerox has been at the forefront of STEM education and collaborates with communities and universities in encouraging women and minorities to enter scientific careers. Xerox is also a founding member of FIRST Robotics, a program that inspires teenagers to embrace STEM. "We have to teach young people, especially girls, early on in life that science is fun," she says.
When you ask about her future vision for Xerox as its CTO, Vandebroek says: "One of my most favorite quotes is 'the best way to predict the future is to create it.' We have been doing this for over half a century and we will continue to innovate and create the future today."
More girls should study STEM and corporations need to build a strong pipeline of women engineers and scientists to ensure more women leaders.Sophie Vandebroek
Related Content