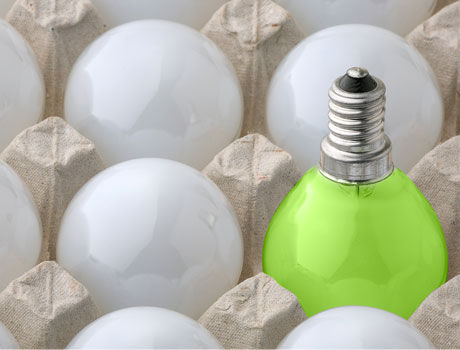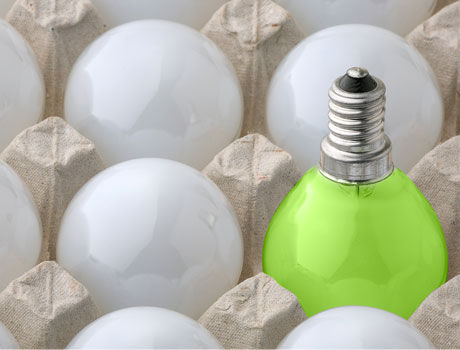 For job-seeking mechanical engineers, professional accreditation is a tried and true way to stand out from the crowd. But in today's tight employment market, engineers should consider going a little further to impress a potential employer: show them a little bit of green.
No, we're not endorsing bribery. The green that's in big demand today is professional accreditation in sustainable design and construction through the Leadership in Energy and Environmental Design (LEED) program of the U.S. Green Building Council (USGBC).
LEED-certified buildings don't necessarily have to be designed by LEED-accredited architects and engineers, but choosey employers looking for ways to single out high-value candidates are likely to look for those letters on a resume.
Following the economic meltdown of 2008 and the heavy layoffs that followed in the building design and construction industry, many survivors say LEED accreditation shaved months off their transition to new jobs. Even engineers unaffected by the recession have found the credential has created options for growth.
"Being a LEED Accredited Professional (AP) has made me more marketable as a professional," says Michael Senger, P.E., a mechanical engineer who designs and specifies LEED-rated HVAC systems for Heapy Engineering, In Dayton, OH. "When people recognize the credential, it tends to lead to questions about sustainability and energy efficiency that might not come about if I only held a P.E. license."
Before specializing in HVAC engineering, Senger was Heapy's LEED project manager, with responsibility for completing and submitting all the required documentation for projects seeking LEED certification. In addition to a firm command of LEED prerequisites and credits, his LEED training gave him "extensive project management experience that I might not have otherwise had the opportunity to obtain at such a young age," he says.
Shades of Green
There are more than 100,000 LEED-APs worldwide in more than 120 countries. Once almost exclusively sought by architects, LEED accreditation is now considered a high-return-on-investment pursuit for mechanical engineers; more than 6,000 mechanical engineers now have the credential. Senger says his experience as a LEED AP has shaped his work as a mechanical engineer, "It helps me to think more critically, not just about energy consumption but also occupant comfort and indoor air and environmental quality."
In 2007, the U.S. Green Building Council created the U.S. Green Building Institute as a third party to handle its professional accreditation activities. It also created six discipline-specific credentials acknowledging the many facets of sustainable development:
LEED Green Associate: a non-technical category for anyone with a professional interest in sustainability standards.
LEED AP BD+C: for building commercial, institutional, and high-rise residential design and construction professionals.
LEED AP Homes: for professionals involved in the design and construction of high-performance green homes.
LEED AP O+M: for building operations and maintenance professionals.
LEED AP ID+C: for interior design and construction professionals.
LEED AP ND: for specialists in sustainable neighborhood design and planning.
What It Takes to LEED
The vast majority of LEED AP mechanical engineers have gone for the BD+C rating, which covers expertise relevant to large institutional buildings in the residential, healthcare, and education sectors. As an HVAC specialist, Senger has both the BD+C and ID+C credentials.
It costs $100 to apply for each credential, plus another $450 to take the four-hour, two-part accreditation exam (discounts apply to full-time employees of U.S. or Canadian Green Building Council-member companies). The first part of the exam covers the general subject matter required to earn the basic Green Associate credential. The second part then focuses on the minutiae of each specialty area. The USGBC markets training materials through its website.
LEED APs must renew their credential every two years by taking at least 30 hours of continuing education credits.
Credential = Credibility
Senger says his LEED credential adds a certain level of credibility or legitimacy to opinions he might have when it comes to reasons behind a system choice or design decision related to sustainability. It has also helped him make the many tough decisions that come when the goals of energy efficiency don't quite align with other important design goals such as user control, environmental quality, or some other project constraint.
"I've learned to utilize an energy model as a design tool to help evaluate system types and emerging technologies. This has been helpful in finding the situations when the 'obvious' energy-saving technology is actually the wrong choice," he says.
Michael McRae is an independent writer.
When people recognize the credential, it tends to lead to questions about sustainability and energy efficiency that might not come about if I only held a P.E. license.Michael Senger, P.E., mechanical engineer, Heapy Engineering
Related Content