Lee Iacocca - Engineering Icon
Lee Iacocca: Engineering Icon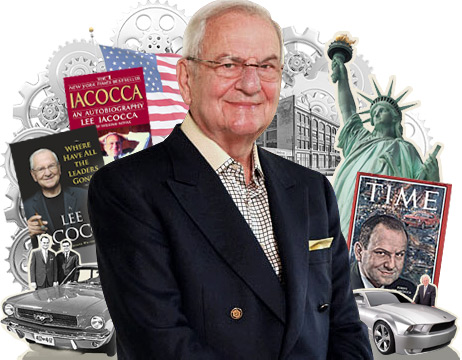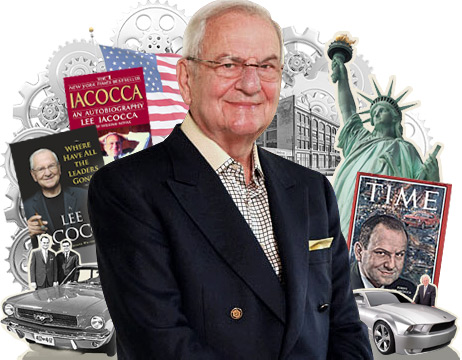 While Lee Iacocca may be recognized for his shrewd business sense as arguably the best-known U.S. automotive executive since Henry Ford, it was his engineering training that gave him an appreciation for the importance of product quality.
"I know that his background as an engineer paid off handsomely for Ford Motor Company and for Chrysler," says Keith Crain, editor-in-chief of automotive industry newspaper Automotive News, who has followed Iacocca since the 1970s and considers him a friend. "Even though he has been known as a product guy and a marketing guy his whole life, that basic (engineering) training gave him a wonderful sense of product."
A first-generation American born in 1924 to working class parents in the steel-making region of Pennsylvania, Iacocca had a stellar career, leading both of those giant auto makers.
Training at Ford
After graduating with a B.S. in industrial engineering from Lehigh University, Bethlehem, PA, Iacocca was awarded a prestigious Wallace Memorial Fellowship from Princeton University, where he earned an M.S. in mechanical engineering, and in 1946 was hired as an engineer by Ford. Very quickly, he realized that he didn't want to make cars, he wanted to sell them, especially after working on a mechanical engineering drawing of a clutch spring in a training course at Ford's large River Rouge plant near Detroit.
Within a couple of years, his bosses agreed, and he was transferred to a Ford district sales office in eastern Pennsylvania. By 1956, he was serving as manager of Ford's Philadelphia sales district when he came up with an imaginative promotion that involved an easier payment plan for customers. "The idea was something like $56 a month in 1956 for your new Ford," says Crain. He aligned the payment amount with the year, and "he sold the hell out of Fords in that zone," Crain adds. The district's sales went from worst to best in three months. That got the attention of Ford management, and he was transferred to headquarters in Dearborn, MI, ultimately finding his "true calling" in product development.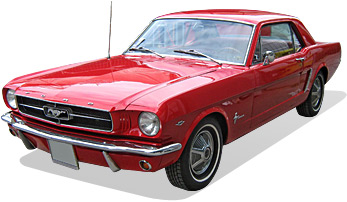 He rose quickly, becoming the youngest man to head the Ford division, was named vice president of the car and truck group in 1965, executive vice president of Ford North American automotive operations in 1967, and president of Ford Motor Co. in 1970. Known as the "Father of the Mustang," Iacocca spearheaded the design project of this sporty, moderately priced car that became an instant hit in 1964 and set sales records.
Mechanical Knowledge
Crain also credits Iacocca with coming up with the idea of what was known internally at Ford as a "points car." This was a drivable prototype based on mechanical engineering drawings that had all the important "points" so that both the interior and exterior could be evaluated, Crain says. "Now it's fairly common," but it wasn't in the '70s, and "I think a lot had to do with Iacocca's mechanical knowledge," he adds.
Built up to two years prior to production, the cars were driven around by Ford people. "[If] something didn't feel right, they could change it and make sure the production car didn't have any of those problems," Crain explains. Iacocca understood that, "You can look at an interior and you can even sit in an interior but [it's only when] you get in a car and drive it [that you might] say this thing hits me in the shoulder or I have a hard time getting to the switches." That's where Iacocca's mechanical engineering background helped him tremendously in his career even though he didn't follow an engineering career path.
Iacocca has said that "becoming president of Ford in my forties was a dream-come-true for the son of immigrants." While the 1960s and 1970s were excellent years for Ford, it all ended quickly in 1978. Henry Ford II fired Iacocca as the company was coming off posting a $2 billion profit. It was an action that some say was inevitable because the two strong personalities could not co-exist.
Four months later, Iacocca turned up at Chrysler and the following year became CEO, rescuing the automaker from bankruptcy. Iacocca again called on a combination of his engineering training and customer insight to think about what new types of vehicles should be developed. On his watch, which lasted until he retired in 1993, the company introduced the economical K-cars to compete against fuel-efficient, low-cost Japanese imports; revived the convertible market with the introduction of the LeBaron convertible; created a new market segment called the minivan, which was a precursor to the SUV; and was the first U.S. automaker to make driver's side airbags standard equipment.
Aside from the major contributions he has made to the auto industry and American business, Iacocca is a best-selling author and has been involved in many philanthropic activities.
Nancy S. Giges is an independent writer.
For Further Discussion
Becoming president of Ford in my forties was a dream-come-true for the son of immigrants.Lee Iacocca, former president of Ford Motor Co., and former CEO, Chrysler
Related Content