Last Minute Engineering Gift Ideas
Last Minute Engineering Gift Ideas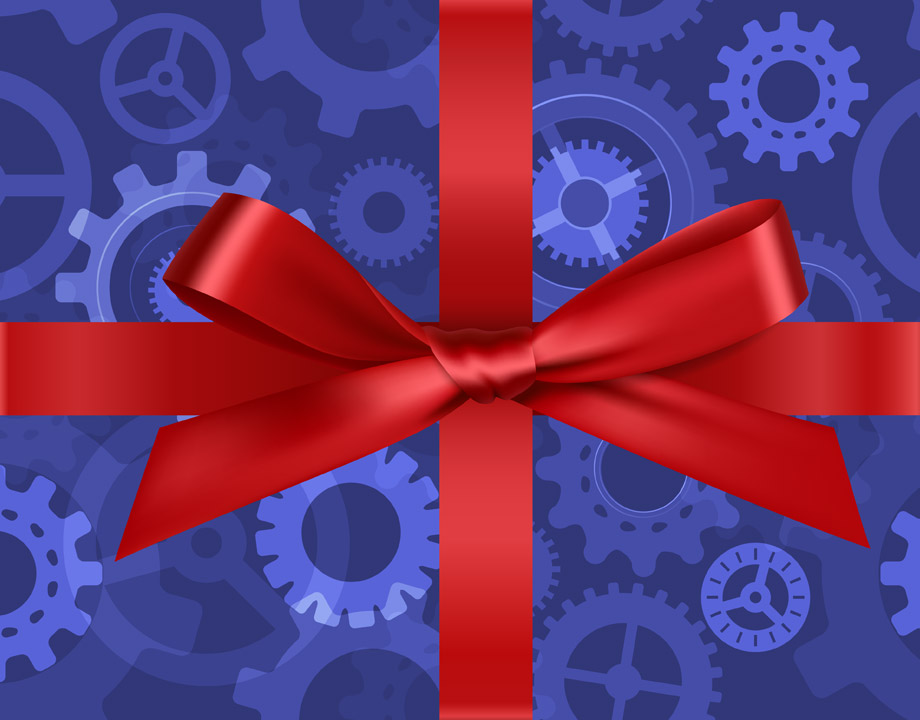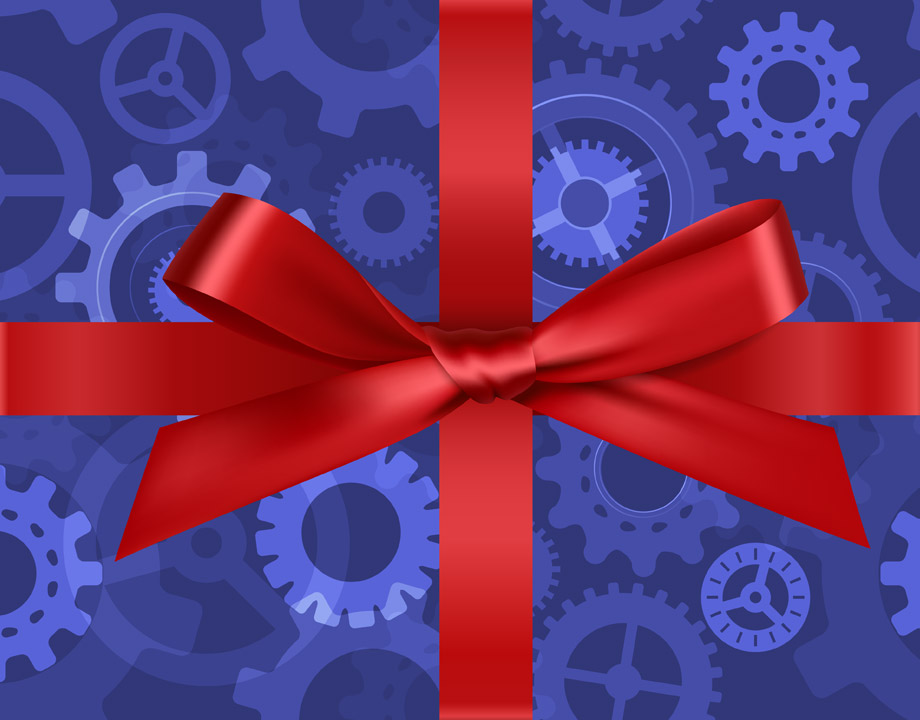 Whether you are looking for a gift for an engineer-who-has-it-all or a last-minute deal, these gift ideas will brighten holidays for any mechanical engineer.
It's already December and you might be stuck on what to gift that special mechanical engineer in your life. Following up on our list of
Best Holiday Gifts
, here are some last minute ideas for STEM stocking stuffers and inspirations for those engineers-who-have-it-all, and all of them are under $50.
DelGuard Mechanical Pencil
by Zebra
Price: $6.99
Engineers love pencils. Once you have taken a few exams with a pen, you learn the value of being able to erase your previous calculations once you've noticed a mistake. The problem with most mechanical pencils is that their lead tips tend to break too easily, and you must constantly refill them.
The inventors of the Zebra DelGuard fixed this issue by re-engineering the basic mechanical pencil with an unbreakable tip. Inside the pencil's tip hides a double spring mechanism that protects the lead from breakage when you click to advance it. Regardless of the orientation or the pressure placed upon the pencil, the lead stays intact. The Zebra DelGuard is a pencil sturdy enough to survive any engineering test.
The Idea Factory: Bell Labs and the Great Age of American Innovation
by Jon Gertner, published by Penguin Books
Price: $11.59
Bell Labs was the research and development wing of AT&T and one of the most influential incubator labs of the 20th century. Established in 1925, the laboratory helped create groundbreaking technology, including radio astronomy, the first transistor, the invention of the laser, the operating system Unix, solar cells, and the programming language C++. AT&T's Bell Labs officially closed in 1984, but it cemented its place in the American history.
Jon Gertner's
The Idea Factory
dives into the history of the laboratory and showcases its brilliant inventors. The book highlights the work ethics of such inventors like Mervin Kelly, Bill Shockley, Claude Shannon, John Pierce, and Bill Baker.
An Astronaut's Guide to Life on Earth: What Going to Space Taught Me About Ingenuity, Determination, and Being Prepared for Anything
by Chris Hadfield, published by Little, Brown and Company
Price: $12.00
Colonel Chris Hadfield is one of the most famous and notable astronauts in the modern age of space travel. In the book
An Astronaut's Guide to Life on Earth,
Col. Hadfield applies his knowledge of surviving in space to surviving everyday life on Earth.
Col. Hadfield is the first Canadian astronaut to walk in space. He has flown two Space Shuttle missions and commanded the International Space Station (ISS). His astronaut career includes almost 4000 hours in space and nearly 15 hours in spacewalks, performing extravehicular activities such as repairs and installations on the ISS. His motto is "prepare for the worst and enjoy every moment of it."
Col. Hadfield's mechanical engineering education and astronaut training helped him survive such moments like being almost blinded while hanging on to the spacecraft's exterior or solving problems on the ISS with a Swiss army knife. This book breaks down how thinking like an astronaut can be applied to solving Earthly problems.
Electric Paint Pen
by Bare Conductive
Price: $12.25
Electric paint is a great solution for those engineers who are hoping for a simple do-it-yourself electronics repair, or for those STEM enthusiasts who are building their own project from scratch. The Electric Paint Pen from Bare Conductive allows you to design and create liquid wire circuits. The paint dries at room temperature and has a resistance of 200 to 300 ohms per square inch.
The paint can be used for low voltage circuits to connect a variety of electrical components, including circuit components, LEDs, alligator clips, transistors, meters, batteries, or power sources up to 12 Volts DC.
Discovering STEM Kit: Newton's Laws
by Engino
Price: $25.89
The Engino Discovering STEM kits are great gifts, because they allow you to build different models based on physics and they also include a theory booklet, quizzes, and different experiments.
The Newton's Laws kit showcases the principle laws of motion that are the foundation of all mechanics: inertia, momentum, kinetic and potential energy. With this kit, you can build up to eight different models including a ballistic catapult, a gravity fan, a collision car, a moving cabin, a balloon powered plane, and a dragster.
Engino has several other kits, all highlighting different laws of physics and motion. My personal favorites include the Gears and Worms, Levers and Linkages, Pulley Drives, and the Physics Master Set.
Rascal and HiJinks Launch Set
by Estes
Price: $28.73
Introduce a young or a senior engineer to the power of rockets with this do-it-yourself model rocket kit. Both the Rascal and HiJinks rockets are intended for beginners. The kit also includes parachutes and a launchpad—all you need to launch is a 9V battery for the launch controller and the Estes rocket engines and recovery wedding (sold separately). Experienced users recommend the B4-2 Estes engine for the newbie launch. Once blasted into the air, the rockets reach heights of 1,200 feet and can be recovered for repeated enjoyment.
Engineer's Field Bag
by Rothco
Price: $38.99
Engineers love having all their tools at their fingertips. Since engineers are now more digitally orientated, the stylish Engineer's Field Bag from Rothco updates the traditional tool bag to accommodate a new set of digital tools. Constructed from heavy cotton canvas, the bag has a laptop-sized main compartment, a large document pocket with a zipper for paperwork or a notebook, a large plastic-covered document sleeve, and dozens of smaller pouches for items like a smartphone, pens, pencils, and even a water bottle. This makes for a perfect daily workbag for a digital mechanical engineer.
Ozobot Bit Extra Bot
by Ozobot
Price: $49.00
For those looking for an introductory robot to help teach and learn to code—the Ozobot Bit is a great choice. Ozobot designs robots that move via a color code, specifically color from markers drawn on ordinary blank paper. The robot uses its optical sensors to determine the color it is passing over, and the OzoCode software interprets the colors as commands. Different colors command the robot to spin, speed up, turn, or stop. Those looking for an extra challenge, can turn up the notch by using the OzoBlockly app to learn block-based programming.
Smartphone-Controlled Paper Airplane
by PowerUp
Price: $49.99
Take a time-honored tradition of flying a paper airplane to new heights. The PowerUp 3.0 turns any ordinary paper airplane into a remote-controlled plane. The conversion kit features a tail propeller and Bluetooth-enabled controls so you can use your smartphone to steer, tilt, and accelerate your paper jet.
The rechargeable battery offers a 180-foot range and 10 minutes of flight time. The downloadable app allows you to control the plane and features a flight academy with different plane configurations, gesture control, gamepad controls, and air traffic controls.
Prices are accurate at the time of publishing and may have changed.
Carlos M. González is special projects manager.
Related Content