How Often Are Resume Updates Needed?
How Often Are Resume Updates Needed?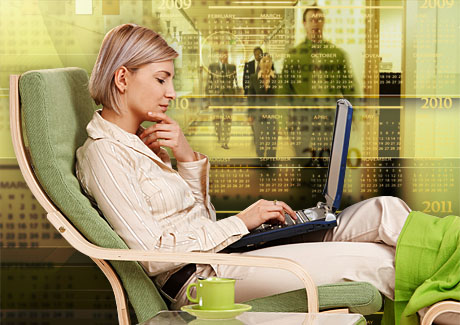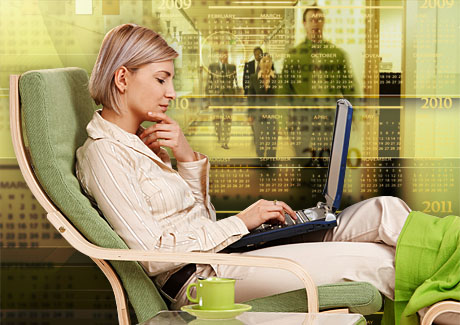 Whether you're looking for your first job, seeking a better opportunity, or currently unemployed, your resume is a crucial tool in your job hunt.
Don't just write yours and then rely on it, though—realize that it's a work-in-progress and merits attention throughout your search. It's vital to keep updating your resume, especially in a difficult employment market. Make sure you're always presenting yourself as impressively as possible.
For students seeking an internship or first job, revise every semester, advises Lisa Dickter, associate director for Career Consultants Carnegie Mellon's Career and Professional Development Center, Pittsburgh, PA. Once you're working, update several times a year. If you wait, it's hard to remember what you did ten or eleven months ago. "After each new project, update your resume while details are fresh in your mind, and it's easy to explain what you accomplished or learned," Dickter recommends. "Whenever you have something to add, do it as soon as possible. The point of a resume is citing your accomplishments and giving the specifics: what you did, and how you did it."
If you're not working, it's especially valuable to keep freshening your resume, update as often as you can, Dickter emphasizes. "In today's job market, with lay-offs and downsizing, being unemployed for a few months is typical. If you've been job-hunting longer than three months, try to find a volunteer, part-time or temporary position within your field. Register with a temp agency—an employer may have a short-term project requiring additional staff, but would rather not hire full-time or permanent engineers [who also have to be paid benefits]." Volunteering shows both motivation and involvement in your field. "Tutor a beginning mechanical engineering student, or find a local high school or non-profit organization that's encouraging interest in science and engineering." Finding an appropriate volunteer spot isn't always easy, Dickter admits, "but it's an excellent addition to your resume while you're not working."
Revising is a strategic job-hunting tactic. If it's been a few months since you applied to a particular employer, "Updating your resume is a good reason to get in touch again," says Dickter. (However, remember that you can't contact them every other week). Ask a professional colleague to review your resume and make sure it's effective and nice-looking, she suggests. "It's a good opportunity to ask for an informational interview, with someone who you know has no current openings. Just be clear that you're simply seeking advice about the industry right now, and any suggestions about how to strengthen your resume. The reviewer may suggest changing some wording, or adding more detail in one area," says Dickter. "Then one day, if a friend mentions having an appropriate opening, because of that recent contact the person you asked will probably remember you, and might recommend you for that job."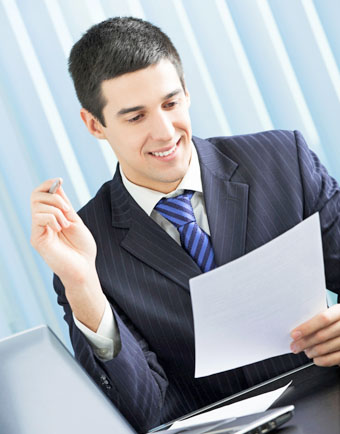 Employers pay attention to when you've done things, Dickter finds. She prefers placing dates at the right margin or immediately after the job you're listing, "because putting them on the left side of the page draws attention to the time frame. You want the employer to focus on what you achieved or which skills you gained."
For accomplishments with the same employer, you needn't list the date of each previous project; simply distinguish each one with a bullet. When you update, add any recent project at your current job. In describing your current position, say "July 2011 to present." "You'll need to decide whether it's more impressive to describe the position through specific projects you've handled, or by general accomplishments on the job," says Dickter.
Make periodic decisions about what to add or delete. For experienced engineers, include mostly information relevant to the field. "Mention things you've set up for professional or alumni associations, like networking events. This shows organizational skills and time management. I think employers do like to see that people have a life outside their engineering jobs. Some career advisers prefer including hobbies, but I think something like running a marathon is better to bring up in the interview," Dickter says. Twenty or more years after college, "It's fine not to list every job, especially if you've had ten different positions. But decision-makers dislike employment gaps, so try to show continuous employment—don't simply omit your fourth and sixth jobs." Be sure to add any new publication, conference presentation, or position at your professional association.
"If you've accomplished something specific that you really want a chance to talk about, like an impressive skill you've acquired, realize the interviewer won't ask unless you mention something for them to pick up on," Dickter notes. That's why updating about that new project, responsibility, or accomplishment is so important.
"Your resume is a marketing tool for you to show your strengths and skill," she emphasizes. Make sure that yours is always a powerful, very current, asset.
Carol Milano is an independent writer.
The point of a resume is citing your accomplishments and giving the specifics: what you did, and how you did it.Lisa Dickter, Career and Professional Development Center, Carnegie Mellon University
Related Content