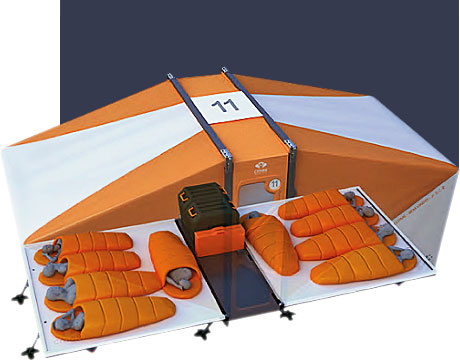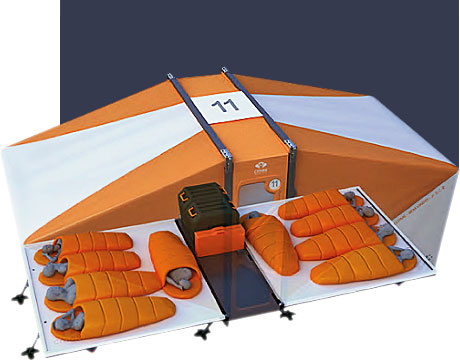 It isn't often that a grad school project can land you a visit with the Pope. But anyone who'd like to try may want to talk to Nicolás García Mayor. In 2001, at the age of 21, he developed the Cmax System as a graduate student in industrial design at the Universidad Nacional de La Plata in Argentina.
Named for his younger brother, Carlos Maximiliano, the Cmax is an emergency shelter that combines advantages of tents with those of trailers. It ships and stores flat like a tent, and two people can set one up in 11 minutes.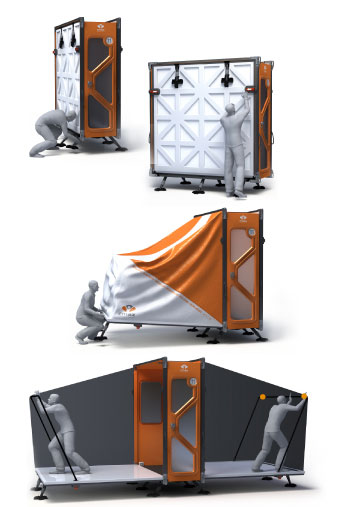 The Cmax rests above the ground when it's open, with a solid floor supported by 10 adjustable aluminum legs. The shelters contain survival kits, collapsible furnishings, and electrical connections. They can sleep as many as ten.
Made of polypropylene, aluminum, and polyester, the shelter can reportedly withstand high wind and heavy rainfall. The system costs about $3,000—more than some tents, but less than a trailer. Separate sanitary facilities are made of plastic and also rest on adjustable legs. They are divided into three segments, which can be fitted with toilets or showers, as needed.
García Mayor says he designed the Cmax to dignify and improve the quality of life of people made homeless by natural disasters and wars.
He has been trying to bring Cmax to market for years. Although he had an opportunity to roll it out in the U.S. in 2007, his dream was to start in his own country. Early last year, the Argentine Foreign Ministry finally asked him to submit his project for review.
Since then, García Mayor unveiled a Cmax prototype at the Humanitarian Aid Forum in Washington and gave a presentation at the United Nations in New York. "The light is now on the verge of turning green on this project," he said.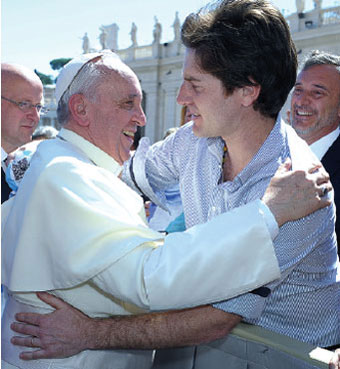 Cmax caught the eye of a fellow Argentinian, Pope Francis, who met García Mayor in person at the Vatican in September. García Mayor later described the meeting for La Nación, a newspaper based in Buenos Aires: "His Holiness told me that the project was blessed by God and that it demonstrated how we can make a better world, by thinking of our fellow men, of those who suffer. I promised I would continue to work toward this goal. We gave each other a brotherly embrace, the kind that signals you will see each other again."
View the current and past issues of Mechanical Engineering.
For Further Discussion
His Holiness told me that the project was blessed by God and that it demonstrated how we can make a better world, by thinking of our fellow men, of those who suffer.Nicolás García Mayor, Universidad Nacional de La Plata
Related Content