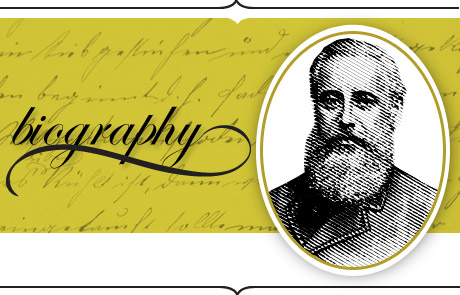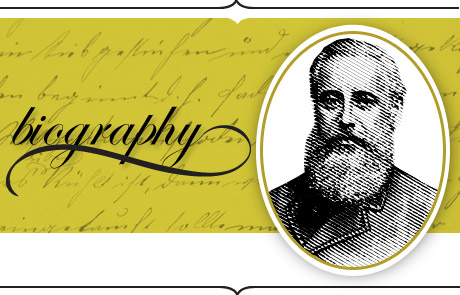 With no more formal education than from the New York City public schools, Henry R. Worthington (1817 – 1880) became a highly regarded professional mechanical engineer from on-the-job training and practical experience. In fact, after a number of working years, that career preparation made him increasingly aware of the need for individuals to have formal training. He joined other concerned professionals in the 1850s to establish the Brooklyn Collegiate & Polytechnic Institute and served on its first board of trustees.
Among his accomplishments as an engineer were the development of improved steam-driven, direct-acting pumps for steam-powered vessels, and one of the first practical water meters. He was one of the founding members of the American Society of Mechanical Engineers.
Henry Rossiter Worthington was born in 1817 in Brooklyn, NY, to a family that had been part of America since the 17th century. His father Asa Worthington, a millwright, had expected his oldest son to take over the family business of building and maintaining machinery. As Henry reached adulthood, he had other ideas.
The U.S. was still very much an agricultural nation with most manufacturing taking place along the Eastern Seaboard, and transportation was an up-and-coming field. When the state of New York issued a call to inventors and engineers to come up with a steam canal boat for the Erie Canal, which had been using mules and horses to pull barges since its opening 15 years earlier, Worthington was up for the challenge. New York state officials saw this as a way to promote more traffic and expand manufacturing to other regions. With his father's blessing and financial backing, Worthington began at age 23 to study the problem.
Boilers on steam-powered vessels of that time had to be continuously replenished with water, and the pumps to do so were driven directly by the engine. However, often the boat was not in motion and the engines were idle; for instance whenever the boat passed through canal locks, the engine was turned off, and the water level in the boiler dropped. It could be replenished only by a hand pump. This was not only a tedious procedure but also kept the crew from performing other duties on the boat. Worthington developed a different method, a steam-driven feed pump that was direct-acting, in other words, one that operated independently and automatically from the engine.
The barge he developed was lauded by the state, but for political reasons, canal traffic returned to using mules and horses.
According to a biography of Worthington by Clarence E. Searle, a president of the Worthington Pump & Machinery Co. in the 1940s, if the New York legislature had not rejected Worthington's boat, the Worthington name might have been limited to an association with a single field: boats.
The rejection encouraged Worthington to continue working on his pump, and in 1845, he joined with William H. Baker to found Worthington & Baker to manufacture the pump. The company made its first sales of Worthington pumps to the U.S. Navy in 1850 for the USS Susquehanna, the first Navy ship to be named for a river. In addition to merchant and navy vessels, the pump was also sold for use in hotels, factories, mines, and quarries.
During that decade, his company expanded into producing pumps for municipalities, including the city of Savannah, GA, and in 1855, Worthington patented and began manufacturing a water meter. Continuing to work on improving pumps, Worthington developed designs for other applications, such as boiler feed, oil pipeline, and hydro-electric uses. In 1857, he came up with a duplex direct-acting pump, considered the most significant development in steam-powered pumps at the time and one that became a widely used means for handling municipal water by steam power. In the next two decades, some 80 municipalities in the U.S. were using it in their waterworks operations. These pumps because of reliability and low operating cost were used for many decades in waterworks and for pumping oil through long pipe lines in oil fields.
A member of a number of professional organizations, Worthington declined an offer of the presidency of ASME but did accept the vice presidency in 1880, eight months before he died in December. In 1980, Worthington Pump established the Henry R. Worthington Medal to recognize "eminent achievement in the field of pumping machinery, systems and concepts."
Nancy Giges is an independent writer.
In 1857, [Henry Worthington] came up with a duplex direct-acting pump, considered the most significant development in steam-powered pumps at the time.
Related Content