Growing a Solar Recycling Non-Profit
Growing a Solar Recycling Non-Profit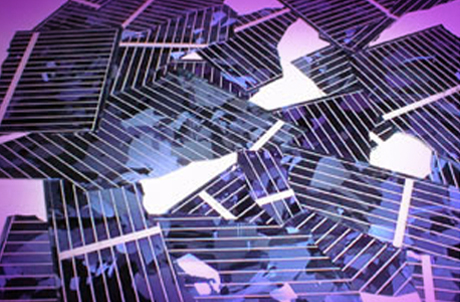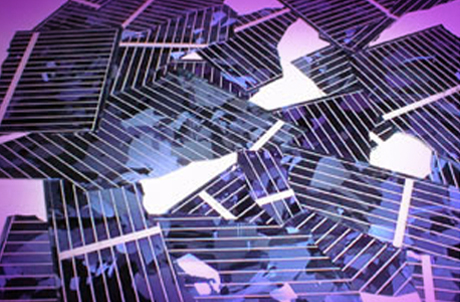 Solar modules that were installed in the early 1990s, with expected lifetimes of 25 years, won't reach the end of their useful life until 2015 or later.
Currently, very low volumes of solar modules are recycled. PV Cycle, a European nonprofit organization founded in 2007, is organizing a voluntary recycling program. It would like to be the organization responsible for coordinating the pickup and recycling of waste from all modules in Europe that have reached the end of their useful life, whether due to damage, guarantee/warranty issues, or simple discarding.
So far, it is.
Since starting operations with six founding member companies and two member associations in 2007, membership has soared to include 90% of the eligible PV module manufacturers, importers, and resellers or rebranders who purchase modules in other countries and sell in Europe. Membership at the beginning of 2011 was 123, with 74 new member companies added in 2010 alone.
PV Cycle is growing its business along two parallel paths, one operationally and one legislatively.
Early Growth Through Membership
The program is voluntary. Manufacturers opt to participate as members. Annual membership fees in 2010 from full members were 5,000-25,000 Euros depending on the size of the manufacturer's European revenue: 5,000 Euros for wholesalers, distributors, project developers, system integrators, installation contractors, and cell manufacturers at an associate level without voting rights, and 1,000 Euros is for associations and research institutes.
Jan Clyncke, PV Cycle's Managing Director, says that they have been able to operate to date solely with membership fees.
Success Laying Logistical Foundations
PV Cycle has created a free-of-charge "take back" program for anyone disposing of modules that have been in service. Simply call PV Cycle and they transport the modules for recycling. Their first stop is at permanent collection bins at collection sites.
When the bins are full or large PV installations are being decommissioned, PV Cycle will transport larger truckloads to suitable recycling plants for recycling, where modules are separated and recycled into raw materials.
As of the beginning of 2011, PV Cycle has deployed recycling bins and set up 183 collection sites. It has transported around 80 tons of discarded modules, and is in the process of developing, qualifying, and testing multiple recycler options for the wide variety of waste expected.
Representing Member Companies
There is currently no explicit requirement in the European Union that PV manufacturers must recycle their own waste, at least not yet. PV Cycle wants to expand its network so that 85% of all modules in Europe are recycled using its plan.
The organization created an Environmental Plan in 2009 that was signed by 85% of its members and submitted it to the European Union in 2010 for consideration.
Clyncke explains that PV Cycle wants exclusion from any draft legislation that is on the table now, and he is confident that the collective, voluntary plan they have proposed would be more cost-effective than 27 separate member countries each implementing their own programs with their own rates, standards, timing, and costs.
As the raw materials of photovoltaic waste will be covered in additional European initiatives, PV Cycle hopes to grow to represent 100% of the possible manufacturers by continuing to be their legislative voice.
SWOT and What's Ahead for PV Cycle
Clyncke views the huge membership rate of 90% as the organization's strength, saying it gives them credibility and a unified voice. The main weakness is that current recycling costs at low volumes are very high; it is a challenge waiting for high volumes of waste and the cost benefits they bring.
He believes opportunities for recycling solar modules will skyrocket as the industry continues to grow, and believes that Europe is the right place to lead this initiative as the world's largest PV region. The biggest threat to PV Cycle, according to Clyncke, is related to the difficult legislation challenge ahead. If the specific needs of the producers are not taken into account when recycling programs are legislated, "It will create enormous costs for the PV industry."
PV Cycle is continuing to serve its customer base, locating more collection sites, drop-off locations, transport contractors, recycling contractors, improving their communications, and finalizing their monitoring committee. The organization is also working out an updated funding strategy to be released this June.
This will be a small business to watch as PV recycling approaches its prime.
Debbie Sniderman is CEO of VI Ventures LLC, a technical consulting company.
PV Cycle has created a free-of-charge "take back" program for anyone disposing of modules that have been in service. Simply call PV Cycle and they transport the modules for recycling.
Related Content