Freelance Engineering - There's a Site for That
Freelance Engineering? There's a Site for That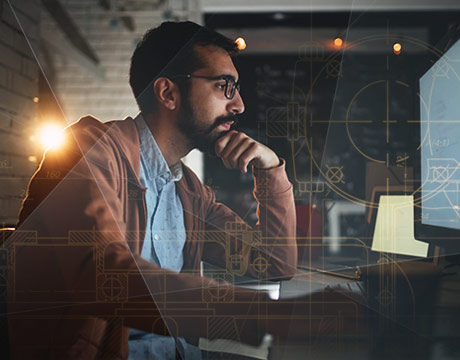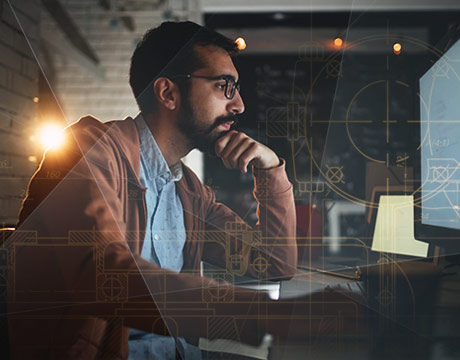 Freelancing as a mechanical engineer can be tough, especially in the construction field. Websites like freelancer.com and guru.com tend to be centered around the gig economy, leaving engineers in the cold. On top of that, more traditional industries like construction have been slow to adopt innovative hiring techniques.
Ramzi Jreidini, a civil engineer and the CEO and founder of Handiss, has set out to change that. His website is designed to help freelance engineers and architects find clients and clients to find freelancers.
Jreidini decided to start the site when he ran into his own difficulties going freelance. "At one point I was working for a company and wanted to open my own transportation company," he says. "My opportunities for entrepreneurship were slim. I had to work at established companies. I was always frustrated with that."
For You: The Rise of the Master of Engineering Management Degree
You have to show proper value to companies. It's really, really important to make sure that they are capable of delivering to our clients. Ramzi Jreidini, CEO and founder of Handiss
To create those opportunities, Jreidini started Handiss, in Lebanon, where he had the most contacts and experience. The site is much more than a Craigslist for engineers. Currently, every freelancer that signs up undergoes a rigorous vetting process. This includes a review of their qualifications and samples of their work, as well as an in-person interview.
"You have to show proper value to companies," Jreidini says. "It's really, really important to make sure that they are capable of delivering to our clients."
But building and construction companies don't always want to select every employee individually. So Jreidini has an option for its freelancers to form teams. Individuals can create a team of people they have already worked with or that they have found on the site. They can then offer their skills as a single unit to potential clients.
With or without a team, the site makes it easy for clients and freelancers to connect.
"I signed up to Handiss immediately after seeing their advertisement—it was the only platform where I could offer my engineering services directly to clients," says mechanical engineer Rayan Zakhour. "People publish information about any engineering or architecture services they need, and engineers and architects quote for these jobs. They send their deliverables anywhere in the world, and receive the money, all through Handiss."
It's at payment where the site takes its cut: ten percent. But signing up for freelancers and clients is free, something Jreidini intends to maintain.
Handiss has more than 1,000 freelancers from six countries. Though anyone in the world can sign up to work anywhere in the world, the site services primarily the Middle East at the moment. But they will soon release a new platform with a greater focus on U.S. and European markets.
"It's a step by step process," Jreidini says. "You can't just go in and expect things to happen—you have to build credibility, a client base, and demonstrate the quality of the people on the platform to get the trust of the industry."
If all goes according to plan, the life of the freelance engineer could get easier and more lucrative. "It's really going to change how we work, but it's also going to be a big challenge. This industry is really resistant to change," Jreidini says.
Whether or not Handiss can single handedly make that change is a question to be answered in the course of time.
"We've been up for just a year and half year," he says. "We are still at early stages." Mark Crawford is an independent writer.
Read More:
Measuring Motivation
12 Skills You Need to Advance an Engineering Career
How to Interview on Camera for a New Job

For Further Discussion
Related Content