5 Personal Robots Coming to Your Home Soon
5 Personal Robots Coming to Your Home Soon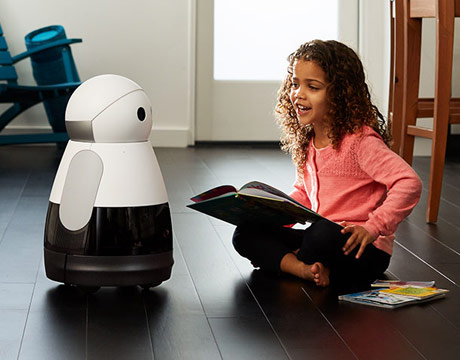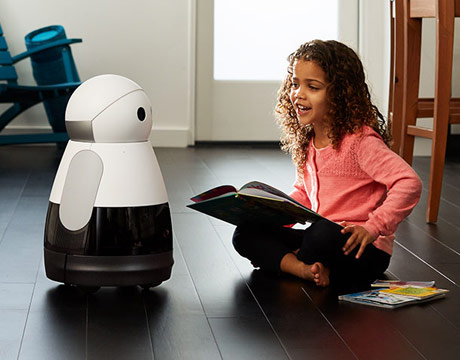 Kuri. Image: Mayfield Robotics
Nearly every story you read about progress in robotics tries to grab your attention with a hypothetical "robot conquest" scenario. This one is no exception.
However, the robots in this story aren't overtaking humanity as a whole – just an increasing share of our daily lives. A new generation of friendly, efficient, and adaptable synthetic servants is invading US homes, exerting a new level of control over our household affairs.
And as people surrender to them in record numbers, these real-world robots now dominate a $31-billion global market traditionally ruled by industrial-grade systems.
Advanced artificial intelligence and machine-learning technologies have rendered the bucket-of-bolts automaton of old-time sci-fi movies obsolete. The mechanoids at the vanguard of this new invasion are as diverse in physical form as they are in functionality. From extremely lifelike humanoids to playful caricatures of celebrities to totally unobtrusive smart home control systems, there's no longer a limit to what a robot is and what it should look like. And increasingly, robots can do much more than simply obey direct orders. They can predict their owner's wishes based on their past behavior.
A recent report by the Boulder, CO-based market research firm Tractica underscores big changes afoot in the robotics industry. If you factor in specialized items like drones, unmanned aerial vehicles, and autonomous cars, sales of nonindustrial robots have now outpaced those of traditional shop-floor robots, claiming a 64% share of the total robotics market revenues.
"The key underlying story emerging in the industry is that industrial robotics has given way to non-industrial categories," says Tractica research director Aditya Kaul. "In this process, the epicenter of the industry is shifting toward Silicon Valley, which is now also becoming a hotbed for artificial intelligence."
Another prime indicator of consumer robots' rise to power was the considerable buzz they generated at this year's Consumer Electronics Show (CES) held in January in Las Vegas. As the nation's largest and most influential showcase of next-wave tech, CES is a reliable predictor of coming attractions at your local Best Buy. This year, at least as far as tech-watchers pundits were concerned, consumer robots like the five profiled below stole the show.
Smart Garbage
We've all been there before. You come back from the grocery store only to find you forgot to buy the one thing you needed most. Forgetfulness is one of the most human of all foibles, and at least in this case, robots can help. A personal shopping assistant from GeniCan helps households keep their pantries stocked by automatically populating a shopping list on the user's smart phone. The device clips on to the side of a garbage or recycling bin, where it holds vigil over what's being thrown away. As empty containers are discarded, the GeniCan scans their barcodes and adds the product information to the digital shopping list. The device also features a speech recognition function, so noncoded items can be added to a list verbally. To fully eliminate the need for return trips to the grocery store for commonly used items, the system connects with Amazon's Dash Replenishment service to arrange automatic home or office delivery.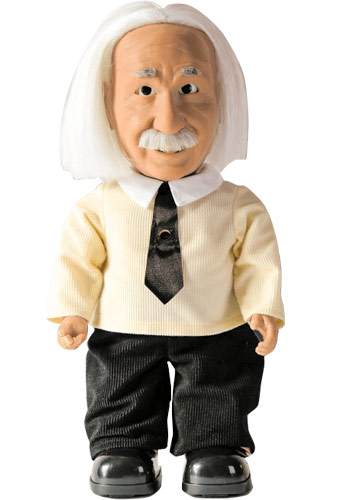 Personal Genius
It walks. It talks. It understands quantum physics. Professor Einstein (Hanson Robotics) is the real Albert Einstein's mechanized Mini-Me counterpart. The 14.5-in. free-moving figure is a lighthearted facsimile of the world's most famous scientist, right down to the iconic white mane and a tongue that sticks out on command. Designed for ages 13 and up, the Lilliputian laureate is part science tutor, part personal organizer, part comedian, and part chat partner. Currently selling for a consumer-friendly $299, the Professor incorporates many of the novel features behind Hanson's high-end, ultra-realistic, empathetic robots: natural language processing, advanced artificial intelligence, and more than 50 realistic – if playful – facial expressions. Those expressions, in fact, are keys to engaging learners in ways that other apps or learning tools can't. Like the company's more advanced robots, Professor Einstein's skin is made of a biologically inspired nanomaterial called Frubber – for flesh rubber – which works with a system of internal motors to mimic the motion of human facial muscles. The Wi-Fi-enabled device connects to Hanson's Stein-o-Matic app for both iOS and Android devices, bringing a daily influx of fresh knowledge.
Cute Companion
Lynx from Ubtech Robotics, is a multi-function robot specializing in personalized interactions with its owner. This in-home companion is an extension of the company's Alpha series of humanoid-style devices, which move with either 16 or 20 degrees of freedom. By combining a lifelike range of movement, advanced AI capabilities, and Amazon's Alexa AI voice recognition power, Lynx can recognize faces, images, and voices; detect emotions; offer personalized greetings; and handle a range of personal tasks from playing music to monitoring the home while the owner is away. Its connection to Alexa enables users to order products directly from Amazon's Prime service with basic voice commands.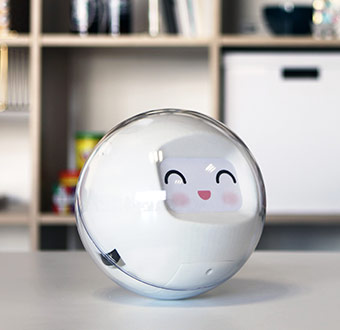 Bonding Ball
According to the Centers for Disease Control and Prevention's latest statistics, onein 68 children in the U.S. are on the autism spectrum. Although the disease affects people in different ways, autism's hallmarks include challenges with language, social interaction, empathy, learning, and sensory perception. Kids with autism have trouble interacting with other people. Fittingly, a new robot has been developed that could reach these kids in ways their human teachers and parents can't. Leka, the product of Paris-based start-up Leka, now in testing at schools and therapy providers as a non-threatening, self-paced learning tool for kids with autism and related developmental disorders. The spherical device – about the size of a typical playground ball – stimulates learning with lights, sounds, music, vibrations, and other stimuli that can be customized for the needs of individual children. An internal video screen displays images and videos, including a range of facial expressions that help children develop greater ease with eye contact and personal interaction. Leka can be used to teach specific skills like color recognition or it can be used in exercises guided by an adult to practice interpersonal skills.
Predictive Pal
Kuri from Mayfield Robotics packs a comprehensive set of home-monitoring and personal assistant tools into a petite, almost pet-like package. Specifically developed to foster a personal connection with family members, Kuri is heavy on the soft skills. It likes to be petted. It can blink, smile, nod and move its head from side to side. The 20-in.-tall, 14-lb companion even shares its feelings through a built-in heart light that changes color to reflect different moods. The robot's mapping sensors and drive system help it navigate around edges, corners, and different types of floor surfaces. A 1,080p camera installed behind one of its eyes helps homeowners keep tabs on property or pets while they're away. A four-microphone array enables Kuri to hear and recognize various voices, while a dual speaker system cranks out music, podcasts, and other audio from Wi-Fi and Bluetooth sources. Wired included Kuri on its list of the 10 Sharpest Designs at CES 2017.
Michael MacRae is an independent writer.
For Further Discussion
The epicenter of the industry is shifting toward Silicon Valley, which is now also becoming a hotbed for artificial intelligence.Aditya Kaul, Tractica
Related Content