Experiential Learning and Cooperative Education Pay Off
Experiential Learning and Cooperative Education Pay Off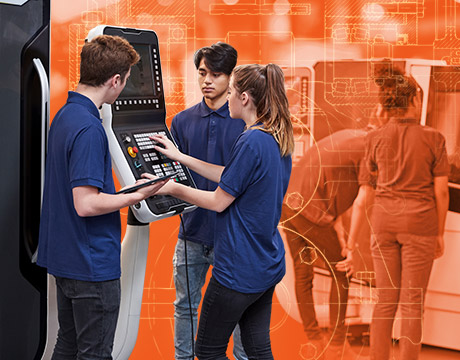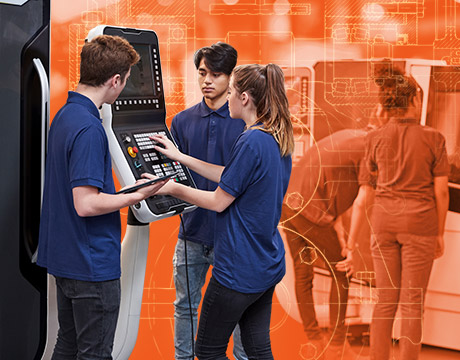 For many would-be engineers, experiential learning is an important consideration when choosing an engineering college, particularly a school that has a robust cooperative education component.
It was certainly a deciding factor for Victoria Tripp and Brenna Woodling, both set to graduate this spring from Rochester Institute of Technology's Kate Gleason College of Engineering. Each realized her interest in the biomedical engineering device field fairly early on, but chose different educational paths. Those paths crossed last fall when both were assigned to the same two-semester capstone design project. One thing both firmly believe is that the considerable real-world learning they experienced – in their current capstone multidisciplinary senior design project as well as in their co-op stints over the past five years– have prepared them well.
"The co-op program was one of the main reasons I was attracted to RIT," Woodling says. "I felt that this essential full-time [work] experience prior to graduation would make it easier to break into industry."
Tripp attributes finding her place in the engineering world early on to the co-op opportunities and other career prep RIT has provided. Without those, "I'm not sure I would have found my calling as early in my career as I did," she says.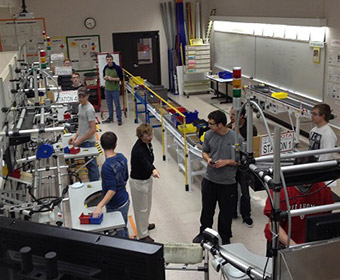 The capstone project is giving them yet another type of experience in their chosen field. Their team of seven students is tasked with developing an emergency affordable portable incubator for a hospital in a region of Honduras serving remote areas where neonatal death rates are very high. Tripp, who will graduate with a bachelor's degree in mechanical engineering, serves as the project manager, and Woodling, who will graduate with a bachelor's in biomedical engineering and a master's in science, technology and public policy, is in charge of biomedical engineering documentation. Students follow a structured engineering design process – assessing customer needs and engineering requirements, evaluating concepts, resolving technical hurdles, employing rigorous engineering practices to design and build a prototype device that will be tested and fully documented.
As the team became immersed in the project, the engineers realized they had some major challenges in incorporating all the emergency medical features of a typical closed stationary incubator in a portable and affordable device. Requirements included the capability of providing heat, humidity, oxygen, water, and compartments for sensors and instruments, with everything powered by a rechargeable battery pack.
The biggest issues, Tripp says, were that the incubator had to be low weight, low cost, and had to have a low-energy, self-charging solution for powering essential equipment during transport. In worst case scenarios, the babies are born in places with no electricity and have to be hiked over rough terrain, before even getting to a vehicle and travelling additional hours to a hospital. Even then, the hospitals usually don't have enough working incubators for the babies that arrive. So the team wanted their incubator to be one that the baby could remain in even in the hospital.
In researching what already existed, the team found that other portable incubators were too costly, too heavy, or hid the infants from view as they were carried by foot in a backpack.
The team's design solution, completed during the fall semester, is a combination front pack that holds some equipment and the baby, as well as a backpack to hold the battery and other equipment. Thus far, they have been able to reduce the weight to approximately 30 pounds and are working to get it even lighter. Currently, the team is reviewing the feasibility of their engineering analyses and starting to purchase parts and materials to build the system and have it ready for presentation by April.
Check Out the Latest Engineering and Design Stories from ASME.org
Both Tripp and Woodling brought to bear more experience than one would imagine students had. Tripp spent more than a year at Johnson & Johnson's orthopedic and neuro device company Depuy Synthes, on two separate co-ops after a first co-op at Toyota's plant in Georgetown, KY. Woodling spent eight months at Welch Allyn, a producer of medical diagnostic equipment, and three months at Adarza BioSystems, a medical diagnostic startup.
Woodling gained experience doing verification and validation testing for medical devices and additional electrical engineering skills at Welch Allyn. At Adarza, "The most interesting part of my co-op there was working in a clean room, which biomedical engineers aren't typically exposed to," she says.
Most biomedical engineers at RIT complete another co-op during their fourth year, but Woodling opted instead to earn both her bachelor's and master's degrees in the same five years by forgoing a co-op.
"I realized that in medical devices an essential part of research and development is being aware of regulations that medical devices must meet for the Food and Drug Administration," she says. "I am hoping this additional degree will allow me to explore more avenues in my future long-term career."
Tripp looked forward to her first co-op at Toyota, especially since she had no experience at all, and spent five months in robotics. One of her jobs there involved designing and 3D printing a robot gripper that used suction to pick up and apply front-door window labels from an electric label dispenser. When she left, she still wasn't sure what she wanted to do, so for her next co-op she chose Depuy Synthes for a different experience. She worked for nine months in the company's foundry, where parts of cast knee and hip implants were manufactured.
"I was able to see the entire process from wax injection to creating the cast, pouring of metal, and the processes that followed to move the products to polish where the implants were buffed and polished," Tripp says. "I worked on a number of projects, but the most rewarding was being involved in a new product knee implant launch."
After that experience, she knew bioengineering was for her. The following year she was invited back to Depuy Synthes, working in the organization's rapid prototyping machine shop that uses 3D printing to quickly build fixtures and surgical instruments that are then tested by surgeons in cadaver labs across the country.
"While one engineer was on vacation, I ran one of the cadaver lab product lines, and that was very cool," Tripp says. Depuy Synthes also hired her part-time this year to continue one project while completing her final year of education.
Woodling said her dream job would be getting involved in initial research and development of novel medical devices.
"Ideally, I would love to work with some kind of implantable devices to utilize the biology aspect of my curriculum, but I'm very open to exploring all sides of medical devices in my search for a full-time job," she says.
Tripp is forever grateful to Johnson & Johnson for helping her find her niche in engineering. "Being exposed to multidisciplinary teams with other engineers in lean, quality, design and manufacturing while at J&J has helped my school and work life beyond measures," she says.
She hopes she has a future with the company. "We are in the talking stage. I would love to work for them again."
Nancy S. Giges is an independent writer.

For Further Discussion
The co-op program was one of the main reasons I was attracted to RIT. I felt that this essential full-time experience prior to graduation would make it easier to break into industry. Brenna Woodling, Rochester Institute of Technology
Related Content