Engineering Salaries on the Rise
Engineering Salaries on the Rise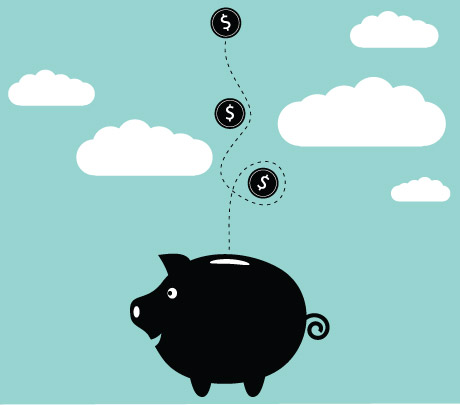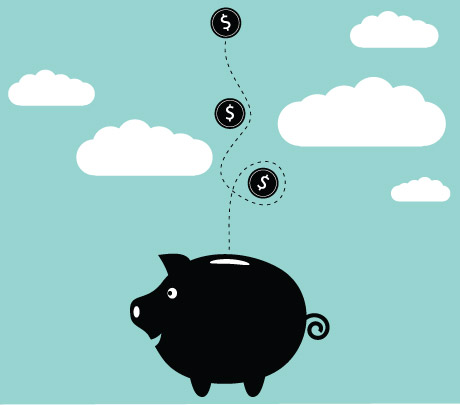 The job market appears to be slowly recovering from slump, manufacturing is rising, and the U.S. economy is showing signs of stabilizing. Now that the clouds are finally lifting, there's good news for engineers on the pay front too, per the results of the 2012 Engineering Income and Salary Survey, conducted by the American Society of Mechanical Engineers (ASME) and the American Society of Civil Engineers (ASCE), which shows that salaries of engineers have increased over the last year.
"Engineering continues to be one of the most robust professions," says Thomas G. Loughlin, Executive Director of ASME, in the podcast Engineering Job Outlook in an Uncertain Economy. "It's one that offers immense gratification along with concrete economic benefits. It's backed up by the fact that the unemployment rate among engineers is currently about half the national average. Also, engineers end up in other leading positions like management and legislation, and other jobs that benefit the economy," he says.
Over 12,000 engineers from the U.S. responded to the online salary survey between April 1, 2011 and March 31, 2012, providing insights into salaries and job market. The survey data revealed that the average total annual income, including commissions and fees, for an engineer in the U.S. in 2012 was $103,497, nearly 4.0% higher than the $99,738 figure reported in the 2011 survey.
Like last year, Pacific Southwest States continue to have the highest median salary of $104,061, followed by the South Central States ($101,000), and the Middle Atlantic States ($95,000). The lowest full-time salaried median incomes are found in the Upper Mountain States ($80,878), the Great Lakes States ($86,067) and the Central Plains States ($88,000).
Experience and Education Matters
According to the survey, the engineers who saw their wages increase consistently were those with increased engineering experience. The median income of full-time salaried respondents increased regularly from $55,000 for those with less than one year of experience to $127,800 for those with 25 years of experience or more.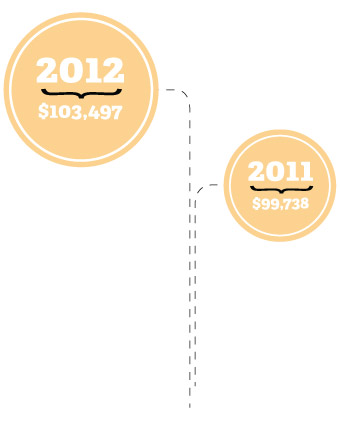 Also, increased education leads to higher compensation. Full-time salaried respondents holding doctoral degrees in engineering have a median income of $116,000. Those with an M.S. in engineering earn a median of $95,576. Finally, those with a B.S. in engineering earn a median income of $85,900. Those holding a doctorate in engineering earn a median 35% more than those with a B.S. in engineering.
If you look at the licensing-certification status, full-time salaried respondents who are professional engineers in some other licensed profession command higher salaries ($116,000) as compared to unlicensed engineers ($95,500).
Gender Gap Is Narrowing
Despite improvements during the past two decades, there is still a noticeable difference in compensation for men and women engineers. The median income of female engineers ($76,984) is less than male engineers ($96,000). "There is a gender gap that's closing," says John E. Goossen, vice president, Innovation Hub and SMR Development, Westinghouse Electric Company. "When I graduated, we were 54 in the class and only one woman engineer. When I look around today, we are hiring many outstanding young women engineers," he adds.
Goossen, who is also on the board of visitors for the mechanical engineering department at University of Pittsburgh, says the total enrollment number for engineering at the college has been climbing and the number of women enrolling has also been increasing.
Engineers Are in Demand
There are 44 branches of engineering represented in the survey. Like every year, though, certain disciplines command a higher salary than others. The engineering jobs that offer the highest compensation are in ocean ($169,000), followed by cost management ($129,500), petroleum ($127,043), safety ($125,000), minerals and metals ($121,000), and fire protection ($116,000).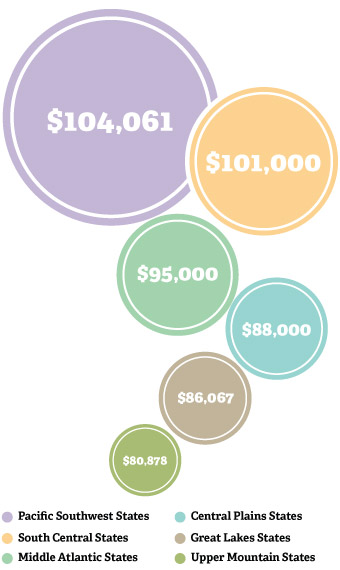 Job prospects are very good in the energy industry, says Goossen. "We have been hiring at a fairly rapid rate over the last several years. That has flattened off a little bit as we have reached a peak for our needs for new plant design. We continue to hire people because of attrition and engineers moving into other positions like management or planning. Engineers will continue to be in demand and I don't see that dropping off in the near future," he adds.
Fresh graduates with engineering degrees are also getting some of the highest salary offers, as reported by U.S. News & World Report. According to the findings of a recent survey conducted by the National Association of Colleges and Employers (NACE), employers surveyed say they plan to hire 9.5 percent more graduates from the class of 2012 than they did from the class of 2011.
"We need engineers with basic skills, but we also need engineers who understand the commercialization of the product. Especially in our industry, they need to be innovative and also look at what the market will be for those products," says Goossen. "Being a global company, we are also looking for engineers who can work across borders, and understand a foreign culture and language. That will be an even greater asset to any engineer to have those types of skills."
As Loughlin says, "It actually has never been a better time to be an engineer. Engineers are core and central to innovation and improving the quality of life in this country and the world. In November 2011, we surpassed 7 billion people on the planet and it's going to be engineers who create an environment that we can all live on this planet and share resources in an effective and meaningful way. The exciting thing is that we are starting to see the results of the need of engineers showing up in things like this salary survey."
The income and salary survey is an open-ended poll that gathers information continually to keep abreast of compensation trends. It lets engineers see how their salaries stack up against others in their region, industry, or age group. View the online version of the salary survey for the most current salary information and related charts.
We continue to hire people because of attrition and engineers moving into other positions like management or planning. Engineers will continue to be in demand and I don't see that dropping off in the near future.John E. Goossen, VP, Innovation Hub and SMR Development, Westinghouse Electric Company
Related Content