Engineering Graduate Studies Abroad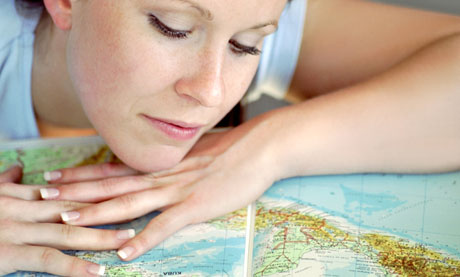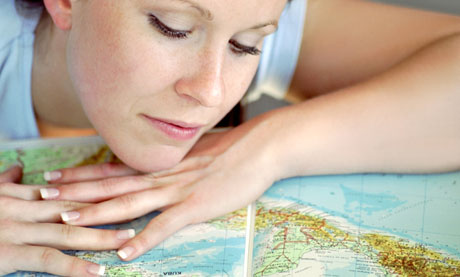 Engineering Graduate Studies Abroad
Dec 28, 2010
Many engineering graduate programs now supplement their domestic curriculum with an international component-a reflection of the ever-growing global nature of engineering challenges and solutions.
Study abroad provides first-hand knowledge of other cultures and prepares students to negotiate differences and to understand global engineering problems, such as alternative fuels and renewable energy sources, from a new perspective. Students who incorporate overseas study into their academic programs also deepen their knowledge and understanding of global political, economic, and social issues, and better prepare themselves for leadership roles in their careers.
Study abroad programs are designed to provide an authentic student experience in the host country. Engineering students take classes with their local counterparts and stay in accommodations that are typical for local students. The goal is to provide maximum opportunities for cultural immersion--learning from local faculty and experiencing daily life at the host university. Graduates become competent and comfortable business travelers who can adapt readily to new situations and successfully interact with colleagues from around the world.
Study abroad not only promotes academic enrichment and personal growth, it also enhances employment prospects. Employers are increasingly looking for graduates who have studied abroad. Students who have returned from a successful study experience abroad possess skills that are valued in today's competitive workplace: international knowledge and second language skills, flexibility, resilience, and the ability to adapt to new circumstances and deal constructively with differences. Study abroad returnees have demonstrated that they can thrive in new and often challenging environments.
One prevailing myth about graduate studies abroad is that it takes longer to attain a degree. In fact, many graduate programs abroad are shorter and more concentrated. One reason is that overseas undergraduate programs are typically longer than in the U.S. Master's level programs often are condensed to one year programs. For example, in France, the first degree may take five years followed by a one-year graduate degree. Nonresident students can join a degree program for the last year and receive a Master's degree in only one year. In the U.K., many research Ph.D. programs do not require a Master's degree and can be completed in three years.
Many graduate schools who encourage students to study abroad offer grants and scholarships to help finance their International studies. There are also government scholarships to consider, such as the Fulbright Program. The Fulbright program was established in 1946 by the U.S. Congress to "enable the government of the United States to increase mutual understanding between the people of the United States and the people of other countries." Sponsored by the U.S. Department of State, Bureau of Educational and Cultural Affairs, the Fulbright Program provides funding for students, scholars, teachers, and professionals to undertake graduate study, advanced research, university teaching, and teaching in elementary and secondary schools. These Fulbright Fellowships are dispersed to U.S. as well as to foreign graduate students and graduating seniors. Approximately 800 Americans are currently studying overseas and have full or partial support from the Fulbright Grant Program.
There is much to be gained by studying abroad: academically, professionally, and socially. There are many sources on the Web to search for international study opportunities as well as available scholarships and grants. Helpful sites include degree.goabroad.com/, www.transitionsabroad.com/index.shtml, and www.iie.org/fulbright.
Study abroad not only promotes academic enrichment and personal growth, it also enhances employment prospects.