Engineering and Business A Combination for Success
Engineering and Business: A Combination for Success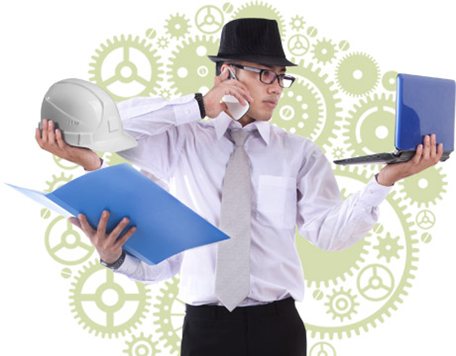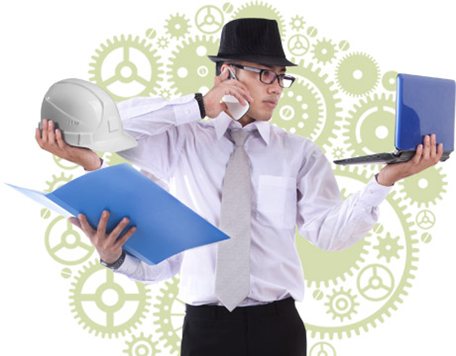 Before becoming a professor at the University of Notre Dame, engineer Bob Dunn enjoyed a successful 33-year business career. During this time he noticed that, for the most part, the most successful employees possessed a good understanding of basic business principles and corporate dynamics—something he felt engineering students should learn at the university level.
"The goal is to make engineers highly effective in the corporate world," says Dunn, now managing director for ND's Center for Nano Science and Technology. "This corresponds closely with the concept of 'T-shaped' people. A T-shaped person is one who has deep knowledge within one discipline (engineering, the vertical bar) and broad knowledge about how it interacts with other disciplines (business, the horizontal bar). Today's recruiters are seeking engineers with these types of skills and many universities are starting to respond with academic programs that integrate business and science."
Dunn started one of the first programs in 2001 when he helped develop the Integrated Engineering and Business Program at UND. The program includes two semester-long courses: "Integrated Engineering & Business Fundamentals" and "Advanced Integrated Engineering & Business Concepts."
Internet-Based Simulation
"The fundamentals course provides a sound understanding of the business processes that engineering graduates will encounter, either directly or indirectly, in their careers," says Dunn. "It covers corporate financial reporting, business plans, development processes, project management, supply chains, globalization, outsourcing, emotional intelligence, effective presentations, management processes, and quality concepts. The advanced course further develops the understanding of corporations as integrated operations and continues the development of personal skills the students will need in the workplace."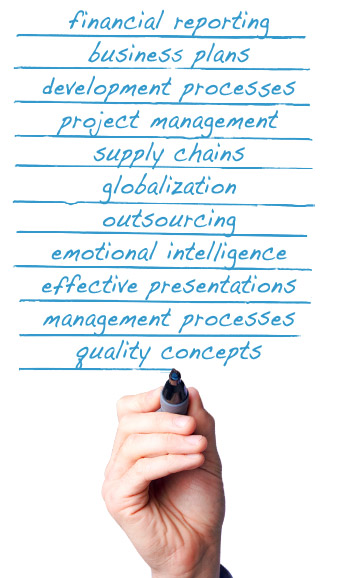 The highlight of the program is an exercise in which teams of students compete using an Internet-based business simulation, Capstone Management Simulation. The teams manage a simulated, $100-million sensor business that supplies five different products in five different markets. They must make marketing, development, pricing, manufacturing, forecasting, human resource, financing, and quality decisions, as well as generate full annual reports. Each market has different product selection criteria based on price, age of product, reliability, and product performance. Students compete for revenues, market share, and profits.
The simulation is introduced early in the semester with two practice rounds followed by an eight-week competitive series. Using this simulation, the students learn the interaction of all corporate functions and the trade-offs necessary for a company to gain market share and make profits.
Integrated Education
More universities are adding integrated engineering-business courses to their engineering programs to provide these skill sets. For example, Lehigh University has a four-year honors program in Integrated Business and Engineering (IBE) that prepares students for leadership roles in industrial research and development, entrepreneurial initiatives, management consulting, high-tech ventures, innovative technology, and finance services. Key features include:
students must acquire proficiency in at least one foreign language and are encouraged to study abroad
mandatory summer industrial internship
a comprehensive senior capstone design project focused on entrepreneurship that incorporates marketing, strategic planning, and competitive analysis, along with product, process, and system design issues.
"This is a rigorous honors program suited for the brightest high-school graduates from this country and abroad," says Robert Storer, professor of industrial and manufacturing systems engineering and co-director of the IBE program. "Students will achieve in four years what most students in other programs might accomplish in five years or more, and they will graduate with a strong mix of business, international, and technical skills."
Dunn indicates that students who complete a comprehensive engineering-business program will have a distinct advantage in the job market. Their business skills will give them a fast start in industry—for example, they will be able to read a company annual report and analyze its financial health and sources of cash and have increased confidence when interacting with executives. They will also have a working knowledge of contemporary techniques in product development, supply chain and quality, outsourcing, and e-business.
"Many companies, including IBM, are anxious to recruit T-shaped engineering students, expecting them to solve problems in their technical fields within the context of the entire organization," says Dunn. "These students will be in high demand when they graduate and apply for jobs."
Mark Crawford is an independent writer.
Many companies, including IBM, are anxious to recruit T-shaped engineering students, expecting them to solve problems in their technical fields within the context of the entire organization.Prof. Bob Dunn, University of Notre Dame
Related Content