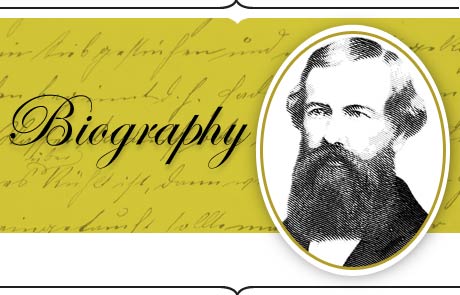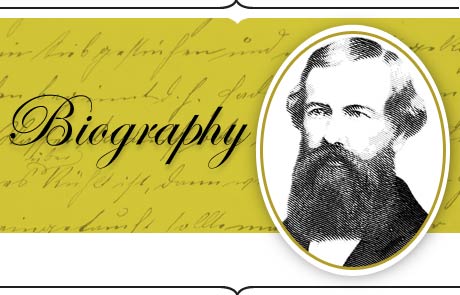 Little is known about the early life of Elisha Graves Otis (1811 – 1861), the youngest of six children born to Stephen Otis and Phoebe Glynn in Halifax, VT. At age 20, he left home and moved to Troy, NY, where he made a rough living as a wagon driver and carpenter. However, due to chronic poor health he could not carry on such demanding physical work.
From 1838 to 1845 Otis lived in Brattleboro, VT, where he constructed a gristmill and sawmill. Business was slow so he returned to carpentry, building wagons and carriages well-regarded for their quality.
At age 34, he moved to Albany, NY, and hired on as a master mechanic in the bedstead factory of O. Tingley & Company. He quickly proved his worth by inventing an automatic turner that produced bedsteads four times faster than could be done by hand. During this three-year stint with the company, he also found time to invent a railway safety brake that could be controlled by the engineer.
By 1852, Otis was living in Yonkers, NY, working for a company that hired him to convert an abandoned sawmill into a bedstead factory. A hoist was required to lift heavy equipment and machinery to the upper floor. Workers were reluctant to use hoists because they were regarded as unsafe and occasionally crashed to the ground if the cable broke. This new challenge motivated Otis to design and successfully test the first safety device for hoists and elevators.
"A model of engineering simplicity, the safety device consisted of a used wagon spring that was attached to both the top of the hoist platform and the overhead lifting cable," wrote Joseph J. Fucini and Suzy Fucini in Entrepreneurs: The Men and Women Behind Famous Brand Names and How They Made It. "Under ordinary circumstances, the spring was kept in place by the pull of the platform's weight on the lifting cable. If the cable broke, however, this pressure was suddenly released, causing the big spring to snap open in a jaw-like motion. When this occurred, both ends of the spring would engage the saw-toothed ratchet-bar beams that Otis had installed on either side of the elevator shaft, thereby bringing the falling hoist platform to a complete stop."
Otis founded the Union Elevator Works (later Otis Brothers and Company) to commercialize this success. Business was slow, however, until Otis took advantage of an opportunity to display his invention at the 1854 New York World's Fair. At the New York Crystal Palace, while standing on top of a hoist suspended high in the air, Otis ordered the rope that was holding the platform to be cut with an axe. The heavy platform fell only a few inches before it was stopped by the safety device, electrifying the cheering crowd.
This brief act of showmanship revitalized Union Elevator Works—orders came flooding in, doubling in number every year. Otis also invented several other key elevator-related devices, including a three-way steam valve engine that provided more precise control of the elevator in motion. Other inventions in later years were a steam plow, rotary oven, and oscillating steam engine.
Always nagged by illness, Otis died in 1861 at age 49 from diphtheria. His sons Charles and Norton, who had worked with their father on his inventions, took over the company and built it into a global giant. They installed an elevator in Paris's Eiffel Tower in 1889 and another in the Washington Monument the following year. In 1913, the Otis Company achieved a new feat by installing an elevator inside the 60-story Woolworth Building in New York City, at that time the world's tallest building.
Mark Crawford is an independent writer.
At the New York Crystal Palace, while standing on top of a hoist suspended high in the air, Otis ordered the rope that was holding the platform to be cut with an axe.
Related Content