Diversity in Global Educational Exchange
Diversity in Global Educational Exchange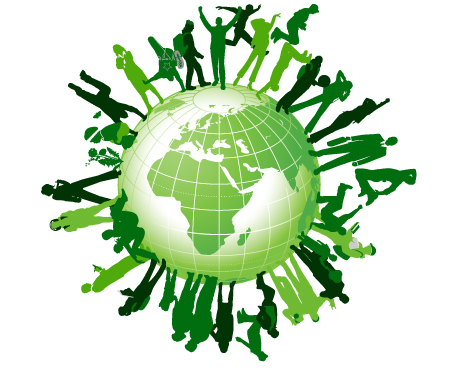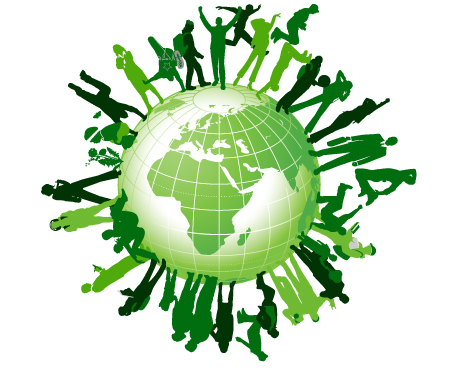 Most colleges and universities today recognize the value of diversity, both in the academic environment and also as it carries over to the workplace. Academic diversity programs are geared towards incorporating varying intellectual, ethnic, cultural, and social elements to the student environment, encouraging different voices, thoughts, ideas, and opinions while keeping students and teachers connected to the real world. Many initiatives have expanded geographically to include international student exchanges, providing students with a global view of diversity and an enriching cultural experience abroad.
However, even with these initiatives to encourage participation in international programs, the opportunity is still out of reach for some minority students. A study conducted by the Institute of International Education (IIE), entitled Increasing Diversity in International Careers: Economic Challenges and Solutions, found : "Although an unprecedented 3.7 million students around the world currently cross international borders to obtain a higher education and an international experience, participation by American minority students in international education opportunities and in international careers has not witnessed a similar growth."
Andrew Gordon, founder of Diversity Abroad, an organization that connects diverse students and young professionals with meaningful international opportunities, agrees with the IIE study. "Ethnic and minority students and those with high financial needs aren't participating in international programs in proportionate numbers," says Gordon. "All students should have an opportunity to participate in education abroad programs, so the playing field will be more level upon graduation."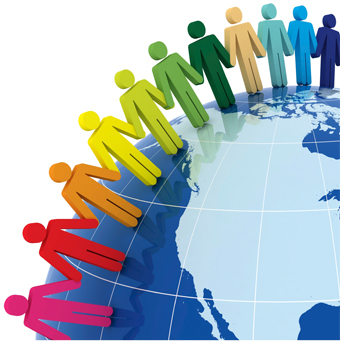 International Initiatives
There are several national organizations, as well as specific programs in colleges and universities, dedicated to helping minority students participate in International educational programs.
Gordon founded Diversity Abroad and the Diversity Abroad Network in 2006 to ensure that students from diverse economic, educational, ethnic and social backgrounds are aware, have equal access and take advantage of the benefits and opportunities afforded through global education exchanges.
"Students who study abroad gain academic, career, and personal benefits," says Gordon. "Students learn skills that can't be taught in a classroom. They are thrust into an environment where they are different, the language is different, and the way people view them are different and they must learn to adapt to these challenges. Addressing these challenges helps students mature as individuals and derive a great deal of self-confidence, two traits that are very important to potential employers."
The Office of Diversity, Equity, and Global Initiatives (DEGI) at the Association of American Colleges and Universities (AAC&U) sees diversity and global knowledge as essential elements of any effort to foster civic engagement among today's college students. To support those goals, the office helps colleges and universities to establish diversity as a comprehensive institutional commitment and educational priority.
Building Connections
The IIE has made it a priority to expand opportunities for diverse American students and undergraduates in financial need to study abroad. The Benjamin A. Gilman International Scholarship Program, funded by the U.S. Department of State and administered by IIE, has awarded more than 10,000 scholarships since its inception in 2001. The Gilman Program seeks to diversify the types of students that study abroad and the regions where they go. The program aims to reach students with high financial need, students studying in non-traditional countries, those from diverse ethnic backgrounds, first-generation college students, students from underrepresented institutions, students majoring in the science, technology, engineering, mathematics (STEM) fields, and students with disabilities.
Over 2,300 scholarships of up to $5,000 will be awarded this academic year for U.S. citizen undergraduates to study abroad. Award amounts will vary depending on the length of study and student need with the average award being approximately $4,000.
According to IIE President Allan Goodman, "International education is one of the best tools for developing mutual understanding and building connections between people from different countries. It is critical to the success of American diplomacy and business, and the lasting ties that Americans make during their international studies are important to our country in times of conflict as well as times of peace."
Tom Ricci is the owner of Ricci Communications.
Ethnic and minority students and those with high financial needs aren't participating in international programs in proportionate numbers.Andrew Gordon, founder of Diversity Abroad
Related Content