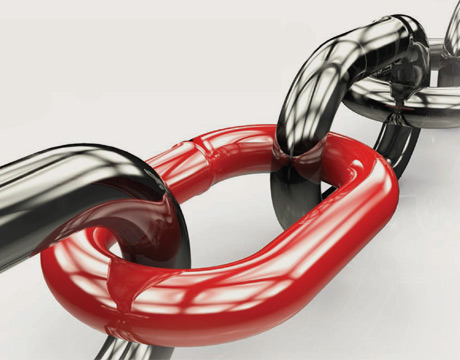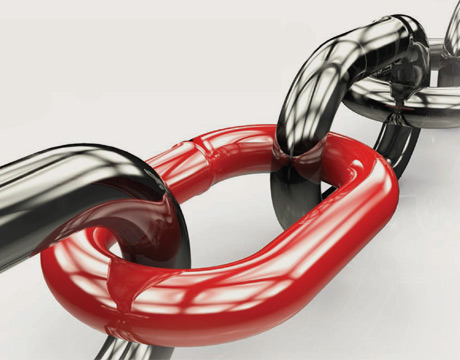 Companies that provide products to developing nations—especially those in sub-Saharan Africa, Central America, and Asia—often face significant supply chain challenges. They have to deal with a lack of skilled labor, complex tariff schemes, and inadequate access to base materials and manufacturing equipment.
Supply chains in developing markets are often longer and more complex than those in the developed world's markets. Depending on the end product and customer—for example, high-income customer versus base-of-the-pyramid customer—base material sourcing, manufacturing, and assembly are likely happening in different places.
One of the greatest challenges to supply chains is government policy, which tends to have greater influence in emerging markets than in most developed ones. Local, regional, and national laws, regulations, and taxes can often make the difference between profit and loss. Governments of some developing countries, anxious to raise their standards of living and create local jobs, pass laws and create tax structures that favor in-country production. Brazil's complex tax regime, for ex- ample, strongly favors local production.
Getting all the required permits and approvals can also be difficult and time-consuming. In many emerging markets, companies must obtain official authorization to perform basic supply chain functions such as warehousing and distribution, or operating a retail outlet. In India, for example, foreign retailers were not allowed to open their own outlets until 2011.
The technology of transportation, communication, shipping, and delivery is, of course, far more advanced and integrated in industrialized nations than in developing countries. This especially affects supply chain management, or SCM. Developing nations, for instance, are typically less sophisticated in areas of software, so tracking the status of products moving through the supply chain is difficult or impossible. Communications—for example, electronic data exchanges between trucking companies and shippers—are also problematical. Third-party logistics services, which are critical for efficiently managing supply chains in the West, are often poorly developed in emerging nations.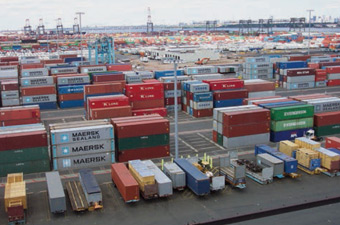 "In many developing countries, SCM is still regarded as a low-value, tactical discipline, which means that its strategic value is often not fully exploited," said Ken Cottrill, research marketing and development lead for the Massachusetts Institute of Technology's Center for Transportation and Logistics. Part of MIT's School of Engineering, the center coordinates more than 100 supply chain research efforts across the MIT campus and around the world.
The center also addresses the lack of supply chain management skills by creating centers of education and research in developing countries. For example, the Malaysia Institute for Supply Chain Innovation, or MISI, is a joint venture between MIT and the Government of Malaysia. Launched in 2011 in Shah Alam, Malaysia, MISI is part of the MIT Global SCALE (Supply Chain and Logistics Excellence) Network. This international alliance of leading research and educational organizations is focused developing innovative global supply chain and logistics solutions.
Modeled after MIT's supply chain management program at the Center for Transportation and Logistics, MISI, an independent academic institution established under Malaysian law, offers both master and doctoral programs in supply chain management and logistics. "MISI's program is now educating talented supply chain master's students from across Asia," Cottrill said. "MISI will also conduct research and corporate outreach activities for global as well as local firms that operate in Southeast Asia."
Essmart Global, based in Cambridge, Mass., provides essential technology manufacturers with a marketing and distribution channel in Tamil Nadu, India. The company provides lighting, cooking, clean water, farming, and electronics products to low- and middle-income households, especially in hard-to-reach areas.
Products are selected by a team experienced in engineering, user design, and cultural considerations. All Essmart Global providers have a local presence in India, either by importing their products or manufacturing in-country. Essmart Global helps distribute these products to customers in areas outside cities.
;custompagebreak;
"Working out the best way to source products and find good logistics partners for these products has been a big challenge," said Jackie Stenson, a mechanical engineer and co-founder of Essmart Global. "There are no logistics companies that can provide delivery to the 'last mile' beyond tier-3 cities. This is where our local sales executives take over. They drive on routes to our rural retail shops and deliver our products via motorbike." Tier-3 cities are those with populations under 1 million.
This is similar to an approach that Coca-Cola developed for getting its products to rural end- users in East Africa. To deliver its products to thousands of rural outlets, Coca-Cola established a network of "micro-distribution centers" in these areas. MDC owners use handcarts to complete last-mile delivery.
"Since launching the concept in Ethiopia in 1999, Coca-Cola has developed a network of more than 3,000 MDCs across East Africa," wrote Ashish Avasthy, an analyst for McKinsey & Co., in a January 2015 article, "Winning Supply Chain Strategies for African Markets," in Supply Chain Quarterly. "Further, Coca-Cola says that its MDC network handles the distribution of more than 80 percent of its business in some East African countries, providing employment for 13,500 people."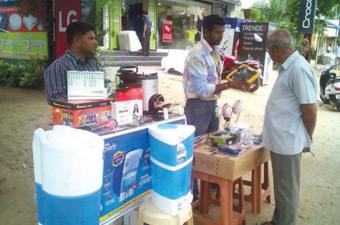 Joe Fernandez is founder and executive director of Houston-based Trade Without Borders, an organization that provides energy products, especially solar systems and devices powered by solar, and low-power dc appliances to developing regions in Asia, Africa, and Latin America. All of its products are manufactured in China.
"The scale of manufacturing operations can be large in China, as there are fewer restrictions to scaling up one's manufacturing operations," Fernandez said. "The manufacturing ecosystem also makes access to components much easier. In certain sectors, manufacturing clusters exist so many major components can be more easily secured from vendors in closer proximity to the final product manufacturer."
To date Trade Without Borders has shipped over 60,000 products and is now focused on building a global franchise network, composed of local companies in the clean energy business. Franchisees use TWB's online platform—with web and mobile applications—to support their businesses. Franchisees have access to TWB's full portfolio of clean energy products and supporting global trading services, and in the future, will have access to education, training resources, and financing.
"The franchisees have their responsibilities also, including providing feedback on local market needs, providing after-sales service and support for locally distributed products, and coordinating impact assessment work to understand the social, economic, and environmental impact of our products on local communities," Fernandez said. "The impact assessment is important to us as a social enterprise."
Based in Vashon, Wash., BURN Manufacturing Co. designs and manufactures high-quality, clean- burning cook stoves for the developing world. The cook stoves are manufactured in Kenya. Eighty percent of the raw materials are sourced offshore (mostly from China) and 20 percent are locally derived. The immensely popular "jikokoa" stove is sold mostly in Kenya with some additional sales in Tanzania, Uganda, South Sudan, Democratic Republic of the Congo, and Zambia.
BURN Manufacturing's CEO, Peter Scott, is a champion of local sourcing and manufacturing, when possible. "Ensuring quality at the source is expensive and time-consuming when you have multiple suppliers across the world, or even across a single country such as China," Scott said. "We prefer to purchase in-country. If quality issues arise, they are easier to address with local sup- pliers. Our supply chain works very closely with our designers and engineers to ensure that we are using materials that can be practically sourced. This must be done right at the beginning of the design process to achieve the best cost efficiency."
Many people, Scott pointed out, believe that local modern manufacturing is not possible in East Africa.
"This is not true," he said. "If you have a solid product, go out and raise sufficient capital so you can manufacture locally. Do not subcontract. Develop a strong relationship with a logistics company. Also develop multiple distribution channels to minimize the risk of underperformance from any one channel or distributor. Having a functional supply chain really transforms the sector and people's view of what is possible in-country. In the case of the jikokoa, Kenyans have really embraced it as their own."
For consumers, robust sup- ply chains often mean improved quality and access to after-sales service and spare parts. Quality of life improves because people can purchase affordable, reliable products that enhance health and everyday living. For manufacturers, the biggest advantage of a robust supply chain is the ability to reach a completely untapped market that is rapidly moving up the economic ladder. An efficient supply system could mean having a product available to hundreds of millions of target customers within weeks or even days of launch.
The advantages don't only apply to importers of goods. According to Prashanth Venkataramana, a mechanical engineer who is director of India operations for Essmart Global, "Developing countries will greatly benefit from the reverse logistics, where produce from smaller villages and farms can reach big cities and global markets efficiently. This can open up a large customer base globally for products that were only available in villages."
Local sourcing and manufacturing of products can lead to significant improvements in local and regional economies by creating jobs, improving health, and reducing environmental impacts. However, there can be fundamental challenges in scaling up manufacturing in many developing regions.
;custompagebreak;
According to Fernandez, "You will likely need to devote considerable resources to education and training and do a lot of hand-holding to communicate your quality standards and all your expectations. You cannot assume anything or take anything for granted because whatever you assume would be the norm, probably isn't the norm locally. Very simply, you would have to undertake a cost-benefit analysis to ultimately decide if it is worthwhile to manufacture locally or not."
Many entrepreneurs underestimate the influence that trust-based relationships have on buying decisions in developing markets. The amount of trust customers have in a product depends on how strongly their shopkeepers advocate for it. The key to shopkeeper buy-in often centers on reliable and efficient after-sales service.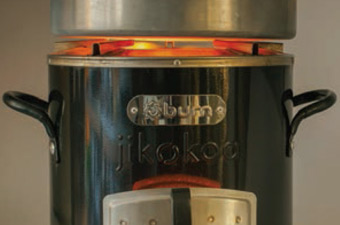 In many villages, broken products become village trash because after-sales service is unavailable. Essmart Global, however, has a good reputation for not only carrying high-quality products, but also for providing high-quality, after-sales service.
"We've found that customers are willing to invest more in a product if it comes with a warranty that is actually honored by the manufacturer," Stenson said. "After-sales service can be an additional expense, but it's this trust that builds relationships in the supply chain."
In developing countries, engineers who are not local to the region often underestimate the challenges related to quality control and added time of shipping and costs of tariffs. There are other needs that may be unfamiliar to foreigners—including how to communicate effectively with local, regional, and national government bureaucrats, and ensuring proper compliance with multiple layers of laws and regulations.
"Teaming up with a financially stable, respected local partner can be a critical element in success- fully constructing a supply chain," said Toby Gooley, editor of Supply Chain Quarterly, the publication of the Council of Supply Chain Management Professionals in Lombard, Ill. "A local partner can also help with avoiding other types of pitfalls, such as cultural faux pas or failure to understand the limitations of various modes of transportation at certain times of the year. For example, truck distribution may be relatively fast and cost-effective in the dry season, but during the rainy season it may be very slow and lead to late deliveries. Rail freight or even costly air shipping may make more sense, depending on the locale."
The McKinsey Global Institute predicts that by 2020 over 4 billion people will be living in urban areas and 80 percent of them will be in developing countries. In many of these countries—especially India, Indonesia, and China—major population growth is occurring in tier-3 cities and outlying rural areas. These are huge markets, sometimes challenging to reach, and they will need innovative supply chains to serve urban and rural populations.
According to Cottrill at MIT, developing countries can learn much from best practices that are established in developed countries, but companies that try to simply duplicate Western supply chain designs in emerging economies will almost certainly fail.
"Each country has a unique set of demands and constraints that require very specific supply chain solutions," he said.
Mark Crawford is an independent writer based in Madison, Wis.
Working out the best way to source products and find good logistics partners for these products has been a big challenge.
Related Content