Countdown to SpaceX's Crew Dragon Demo-2 Liftoff
Countdown to SpaceX's Crew Dragon Demo-2 Liftoff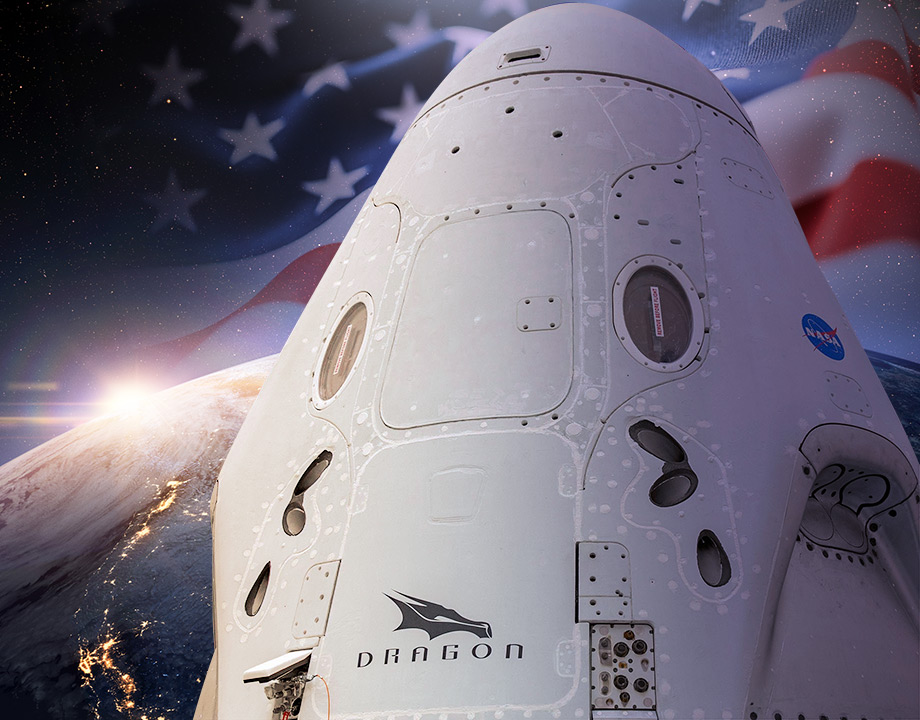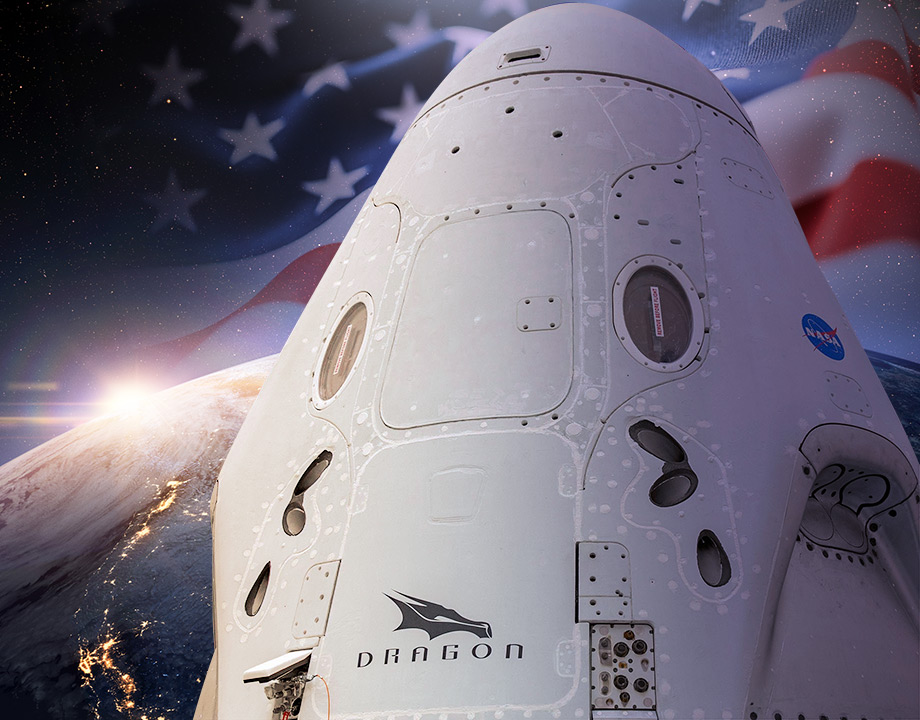 American astronauts will be flying to the ISS on American rockets from American soil after almost a decade.
Editor's Note: The launch has been rescheduled for May 30 at 3:22 pm ET.

As Americans in most states entered week seven of lockdown during COVID-19 pandemic, two engineers began a 14-day quarantine period of a different kind. NASA astronauts Robert Behnken and Douglas Hurley went into quarantine on May 13, 2020, in preparation for their upcoming flight to the International Space Station on NASA's SpaceX Demo-2 mission.
According to NASA, "flight crew health stabilization" is a routine part of the final weeks before liftoff for all missions to the space station. Behnken, who is also a former ASME member, and Hurley will lift off aboard a SpaceX Crew Dragon spacecraft carried by the company's Falcon 9 rocket on May 27 from the agency's historic launch pad 39A at Kennedy Space Center in Florida. The Demo-2 mission's crew will fly to the ISS, docking there within a day after launch.
In 2014, NASA formed partnerships with Boeing and SpaceX, two of the biggest commercial players in the aerospace industry, with a goal to once again launch American astronauts from American soil to the ISS. As part of the Commercial Crew Program, NASA awarded contracts to Boeing and SpaceX, valued at up to $4.2 billion and $2.6 billion, respectively, tasking the companies with developing and testing new spacecraft that could work as a safe, reliable, and cost-effective replacement for the Space Shuttle.

You May Also Like: Commercial Crew: The Return of Manned Missions
Following the partnership, Boeing and SpaceX developed the CST-100 Starliner and Crew Dragon spacecraft, respectively. The Demo-2 mission will result in SpaceX delivering astronauts to the ISS—which could mean the end of NASA buying seats on Russian rockets.
Safety Tests
"For the first time since 2011, we are on the brink of launching American astronauts on American rockets from American soil," said NASA Administrator Jim Bridenstine at an event held at the Johnson Space Center in Houston in August 2018, where NASA first announced the names of astronauts who would fly on the crewed test flights planned for the CST-100 Starliner and Crew Dragon.
SpaceX successfully flew its Crew Dragon spacecraft on Demo-1 mission without astronauts on board in March 2019, becoming the first American spacecraft in history to dock with the ISS autonomously. The capsule spent five days docked with the ISS before returning and splashing down in the Atlantic Ocean. The company had been working since then toward final testing that would allow its first crewed mission this year.
In January 2020, it demonstrated Crew Dragon's in-flight launch escape capability to reliably carry crew to safety in the unlikely event of an emergency on the launch pad or at any point during ascent. It has also completed 26 tests of Crew Dragon's parachute design, which will provide a safe landing back on Earth for astronauts returning from the ISS.
In addition, SpaceX and NASA have jointly executed a series of mission simulations from launch and docking to departure and landing, an end-to-end demonstration of pad rescue operations, and a fully integrated test of critical crew flight hardware on the Demo-2 Crew Dragon spacecraft with Behnken and Hurley participating in their Demo-2 spacesuits.

Editor's Pick: How Engineers Put Astronauts on the Moon
This will be SpaceX's final flight test for NASA's Commercial Crew Program and will provide data on the performance of the Falcon 9 rocket, Crew Dragon spacecraft and ground systems, as well as in-orbit, docking and landing operations.
To support human spaceflight, Crew Dragon features an environmental control and life support system. The spacecraft is equipped with a launch escape system capable of carrying crew to safety at any point during ascent or in the unlikely event of an anomaly on the pad. While the crew can take manual control of the spacecraft if necessary, Crew Dragon missions will autonomously dock and undock with the ISS.
Launch America
"Spaceflight is extremely hard," said John M. Horack, who holds the Neil A. Armstrong Chair, a joint appointment in the College of Engineering and the John Glenn College of Public Affairs at the Ohio State University in Columbus. "We are in this business to fly, and it's risky and dangerous, whether done under commercial contract or government funding. We do everything we can to make it as safe as possible. We are in a situation where people who are flying understand the risks, and they will take those risks, and by and large, we will be very successful," he added.

Learn more about Chris Ferguson: A Pilot for the Next Chapter in Space Exploration
Once Demo-2 is complete and the SpaceX and NASA teams have reviewed all the data for certification, NASA astronauts Victor Glover, Mike Hopkins, Shannon Walker, and JAXA astronaut Soichi Noguchi have been assigned to fly on Dragon's first six-month operational mission (Crew-1) targeted for later this year.
Meanwhile, Behnken and Hurley arrived at Kennedy Space Center on May 20 and continued to remain in quarantine during the final launch preparations. NASA has been limiting who can be in close contact with Behnken and Hurley up until their May 27 launch. Hurley and Behnken, as well as those in direct, close contact with the crew, will be tested twice for the coronavirus as a precaution.

When asked during the virtual Demo-2 Crew engagement briefing on May 22 how the two astronauts were feeling about the upcoming launch during the pandemic, Hurley said, "Where there is will, there is a way. We have the will to make it happen."

Behnken was equally positive and said that he hadn't imagined being on a spaceflight other than the Space Shuttle when he joined the Astronaut program, but he was excited about the launch. "We're living the dream!" he added.
The mission got the final "go" for launch on May 22. If successful, the Demo-2 mission will be a culmination of a decade-long effort by NASA to meet its goal of launching the first astronauts into orbit from the U.S. soil since the end of the shuttle program.
Chitra Sethi is managing editor.
Related Content