Colleges Close Gap in Industry 4.0 Education
Colleges Close Gap in Industry 4.0 Education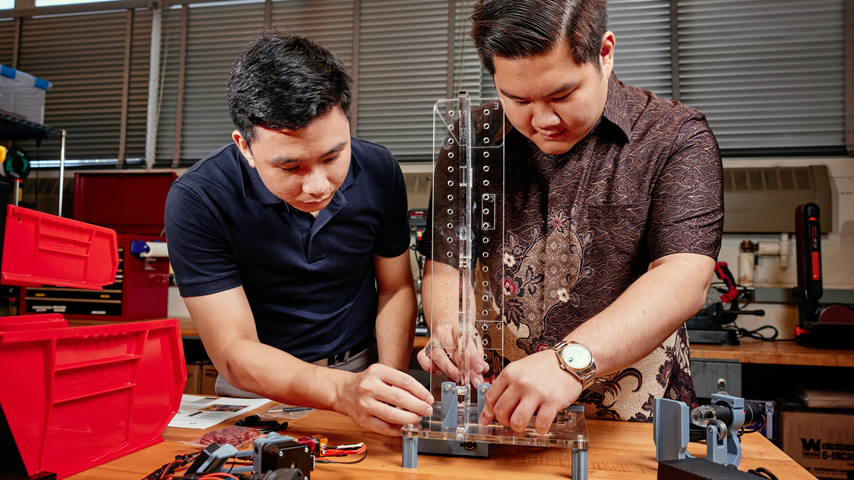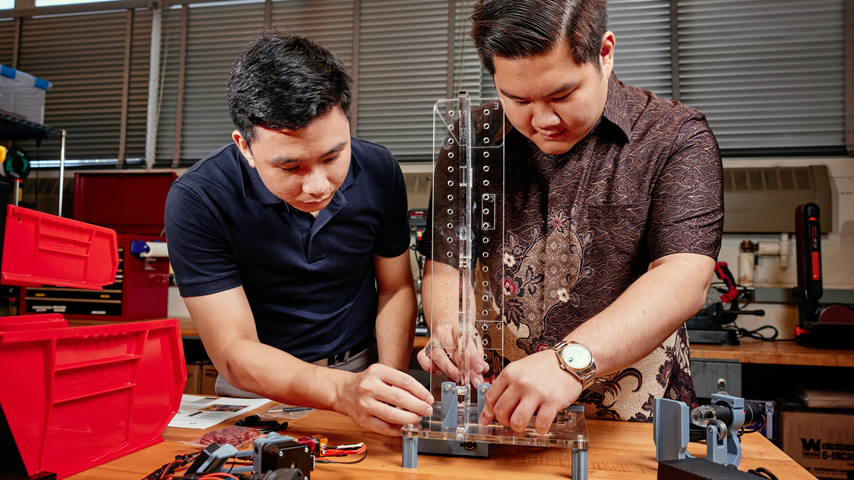 Young engineers need to learn engineering fundamentals while gaining training in the Industrial Internet of Things and new manufacturing technologies.
Industry 4.0 is a hot topic for manufacturers. Leaders in industry and academia have recently been asking Sid Verma, a mechanical engineer and expert in transitioning companies to new technologies, variations of the same question: Do mechanical engineers entering the workplace have the skills needed to handle the I4.0 solutions being adopted at increasingly faster rates?
Verma's answer, like those given by most experts in the field, isn't cut and dry. It's more "yes" and "no."
"It's a very tough question," said Verma, CTO and president of Astec Digital and a board member of the University of Tennessee at Chattanooga college of engineering and computer science. The majority of young engineers he has worked with over the last few years have learned some aspects of I4.0 in college and eventually pick up the additional skills needed for the job, he says.
"They come better prepared to join the workforce," Verma said, "but they don't truly understand each of the components."
Looking to leverage technology
The questions and interest around I4.0 adoption have increased since the early days of the pandemic, when wireless and automated technologies enabled remote workers and helped businesses operate with fewer onsite employees. Adoption rates have picked up over the last year as more manufacturers and other businesses look to leverage the improved resiliency, productivity, and agility the technologies can deliver.
Read the Cover Story:
Building the Business Case for Industry 4.0
I4.0 adoption still faces many challenges. One major hurdle is a shortage of both young and veteran workers with the interdisciplinary skillsets needed to implement and run the technologies in all types of companies.
"That's the biggest gap we're seeing right now," said Brian Anthony, a mechanical engineering professor and director of MIT's Master of Engineering in Manufacturing program and MIT.nano. Each year he regularly consults with dozens of manufacturing managers and executives from small and medium-sized businesses and enterprise about I4.0 implementation.
"I think students coming out of their undergraduate education, just by being that age, certainly have a better appreciation of technology. They grew up in the iPhone era, the screen era, the sensor era," Anthony said. "Where we're probably lagging is making sure (college) programs recognize how to best use process control, measurement science, and instrumentation for a mechanical engineer."
To help close that gap and answer the question Verma frequently faces, top engineering universities are adding new in-class and online courses and innovative hands-on programs in collaboration with industry and government. The initiatives focus on many of the skills most closely associated with I4.0, such as data analytics, artificial intelligence and machine learning, additive manufacturing, manufacturing processes and process control, and supply chain. More companies are also offering training and tapping community and technical colleges for potential employees.
For example, Georgia Tech, along with industry and government participation, is developing the AI Manufacturing Pilot Facility (AIMPF) to provide development and training in manufacturing, cybersecurity, and other technologies. With a full opening scheduled for 2025, the facility is projected to create about 28,800 jobs and save more than 10,000 others in five years.
Digital manufacturing challenges
Universities such as MIT have established certificate programs in I4.0 to help professionals tackle new digital manufacturing challenges. Penn State and others have developed new data analytics courses tailored to engineers, as well as outreach programs focused on digital technologies for elementary through high school students in surrounding communities. The university also partners engineering students with local government and businesses to come up with digital solutions to real-life business challenges.
Using Section IX in conjunction with other construction codes?
We have a course on that.
Besides adding programs, universities are bringing on faculty with I4.0 experience, something that was not always easy to do.
"In 2016, I was counting the number of people I thought would be good for a specific job on one or two fingers," said Aaron Stebner, an associate professor of mechanical engineering and materials science engineering at Georgia Tech who is spearheading the AIMPF. "Today I can find a dozen applicants I think should apply for the job. I think the workforce gap is starting to close."
Academic and business leaders welcome the advancements and expect more changes to come, especially in college-level engineering curriculum. ME undergrads still need to learn the fundamentals of their discipline—like engineering physics, materials science, design, and thermodynamics—in a relatively short period.
Join ASME Today:
Become a Member
"Nobody's going to teach them those after graduation," Verma said. But he and others expect the technologies and processes associated with I4.0, IIoT, and advanced manufacturing—such as mechatronics, robotics, operation management, computer sciences and data analytics, and PLC—to be more closely tied to the core curriculum.
Universities are already beginning to adopt the strategy. Verma welcomes that, especially since it will help improve communications and understanding among employees of different disciplines working on the same project.
"We don't always know each other's topics," he said. "That's where we can do a little bit better."
Jeff O'Heir is a technology writer in Huntington, N.Y.