Certified Systems Engineers Are in High Demand
Certified Systems Engineers Are in High Demand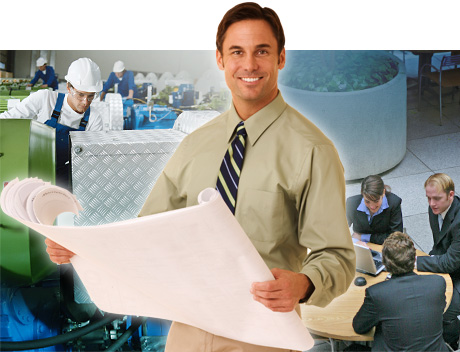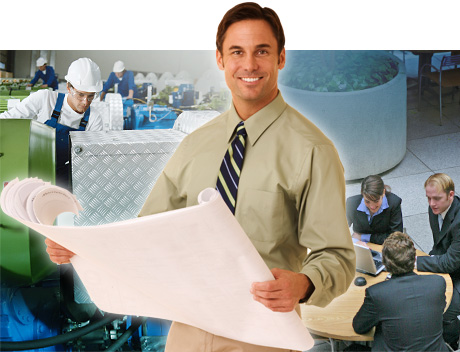 Systems engineering integrates all engineering disciplines and specialty groups for a project into an efficient, streamlined process that smoothly takes the project from concept to production to operation, meeting all the business and technical goals of the project. Systems engineers are in high demand around the world and professional certification gives them a competitive advantage.
"Systems engineers work closely with program managers to ensure the requirements of all relevant stakeholders are met in a balanced way in the realized system solution," says David Walden, president and principal consultant for Sysnovation LLC and certification program manager for The International Council on Systems Engineering (INCOSE). "They also ensure that risks have been properly handled and all of the necessary life-cycle considerations have been taken into account. As development efforts continue to stretch beyond both organizational and country boundaries, the skill set of the systems engineer becomes even more valuable."
Systems engineering is a relatively new discipline, getting its start with military and space programs in the mid-1960s. INCOSE was formed in 1990 and has grown to over 8,000 members in over 50 countries. INCOSE introduced its professional certification program in 2004 and currently has about 1,250 certified systems engineering professionals.
A Competitive Field
Systems engineers are in high demand by industry and government. "A systems engineer translates technical needs into an overall system architecture that creates the best operational capability at the most affordable cost," states Paul Martin, Serco-NA systems engineering community of practice lead, INCOSE representative, and University of Maryland-Baltimore County (UMBC) Training Center instructor for preparation for the INCOSE certified systems engineering professional test. "As a project proceeds and goals or needs shift, systems engineers have to determine the difficult but necessary cost, schedule, and performance trade-offs to keep everything on track."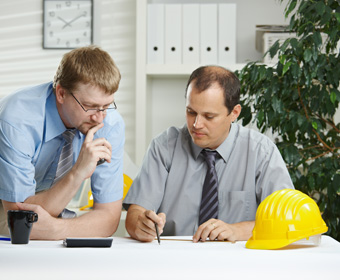 Systems engineers are essential for the technical management, development, and acquisition of complex technology systems. "The systems engineer is the translator between program management and the engineering domains being used on a project," says Martin. "The systems engineer can relate to the engineers the concerns of the project manager in terms the engineer can understand, and also speak to the manager of the engineering concerns in terms the manager can understand."
Getting Certified
Certification provides benefits to both the individuals that get certified and their organizations. "We are seeing INCOSE certification being used in numerous job advertisements and we are beginning to see our certifications being referenced in requests for proposals," says Walden.
The INCOSE certification program provides three levels of credentials: expert systems engineering professional (ESEP), certified systems engineering professional (CSEP), and associate systems engineering professional (ASEP). These certifications are designed for increasing levels of leadership, accomplishments, and experience.
Several schools also provide systems engineering certification, such as the University of Arizona and University of Washington (UW). The UW certificate program is a one-year, 13-credit program that offers a series of integrated lectures that focus on systems engineering, finance, project management, and supply chain concepts. It is enhanced by a seminar series called "Developing the Global Perspective." The program concludes with a design project where the students design a systems-based solution and a viable business case.
"The graduate certificate that UW offers is a path to obtain a body of knowledge without having to pursue a full master's degree," says Christina M. Mastrangelo, associate professor of industrial and systems engineering at the University of Washington. "It gives students an opportunity to either earn a credential for work they currently do or to enhance their current skill set to pursue other opportunities."
Earning INCOSE's CSEP certification isn't easy. Candidates must demonstrate real-world experience against 14 activities via a lengthy application, as well as supply three references to verify that experience. They must also pass a two-hour, 120-question, multiple-choice exam.
"A lot of my students in my CSEP Preparation course at the UMBC Training Center tend to focus too much on the exam," says Martin. "My advice is to concentrate on filling out the application and getting your three references first. It's more time-consuming than you'll realize and you need to spend that time to get it right. Once your application is approved you'll have plenty of time to study for the exam."
INCOSE's multi-level certification program helps both individuals and organizations break through to the next level, providing an internationally recognized competitive advantage. "Professional certification through INCOSE formally confirms your systems engineering qualifications," says Walden. "It is an effective way for your colleagues to recognize your systems engineering knowledge and experience."
Mark Crawford is an independent writer.
We are seeing INCOSE certification being used in numerous job advertisements and we are beginning to see our certifications being referenced in requests for proposals.David Walden, president and principal consultant, Sysnovation LLC, and certification program manager, INCOSE
Related Content