Building a Plane that Flies by Feel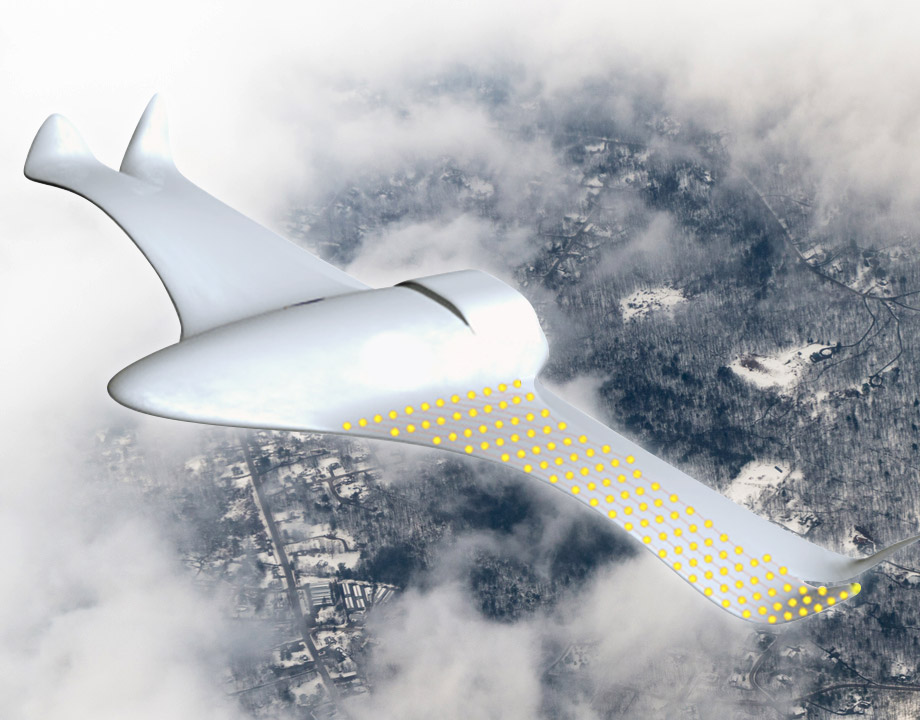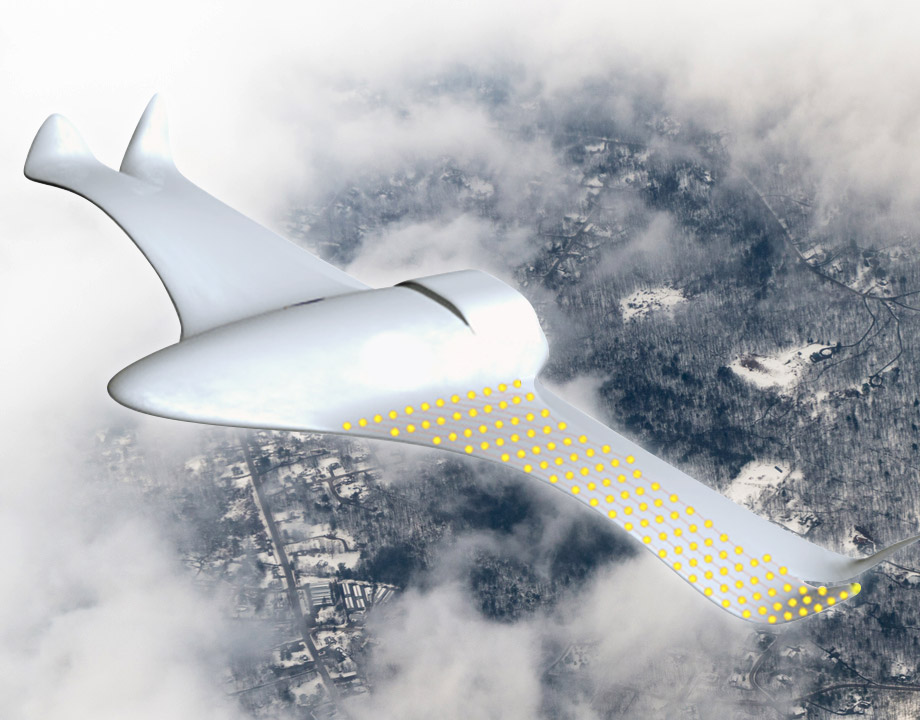 By installing a network of sensors over a wing, researchers seek to sense flight forces and fly the way a bird does. Photo: Stanford University Structures and Composites Lab
Building a Plane that Flies by Feel
Jan 27, 2020
Remarkable advances in vison sensors and digital image processing are revolutionizing everything from driving to manufacturing. Yet, Stanford University's Fu-Kuo Chang believes engineers are shortchanging themselves by ignoring tactile perception.
Chang, a professor of aeronautics who is considered the father of structural health monitoring, is proving his point by developing wings that can sense the flow of air moving over them. The same technology may also improve the performance of robots, autonomous cars, and other industrial internet of things (IIoT) components.
Today's aircraft, Chang argues, use only a handful of sensors to map wind speed, temperature, and pressure. Most reside on the fuselage and very few on the wing.
Beyond Vision Systems
Embedding sensors on a wing's surface would create a "fly-by-feel" aircraft that alters small sections of wing, the way birds arrange individual feathers or groups of feathers during flight, to boost performance and reduce energy costs.
To realize this goal, Chang is moving beyond vision systems.
"The haptic system is also very important," he said. We don't just react when we see something; We also react when we feel or touch something. That touch information gives us vital intelligence that vision alone can't give us."
Thanks believes he can get the information he needs by developing force-sensitive composites that combine surface sensors, electronics, and battery cells.
Currently, Chang's team is running wind tunnel tests on composite wings with an embedded network of piezoelectric sensors, which convert pressure variations into electrical signals. The lab is working on learning to use those signals to identify airflow velocity, angle of attack, and other flight state data. Ultimately, the group hopes to fuse data from these sensors into a "nervous system" that can alter the wing's shape in real-time.
You May Also Like
:
Engineering a Robotic Bird Like No Other
Chang is well known for using piezoelectric transducers to detect pressure, strain, and force. He is CEO of Acellent Technologies, a growing company that sells extremely thin films of Chang's networked sensors to monitor the health of bridges, buildings, aircraft and other structures.
His lab has used semiconductor technology to create a sensor network on a wafer that he can stretch into a 10-meter-diameter web of sensors. Engineers could cut the web to size without losing the functionality of any of the sensors.
Integrated Wing
Although Chang wants to minimize the sensor web's power draw, he plans to build battery cells that also act as part of the wing's structure. The sensors would also monitor wing and battery health.
"A structural design would minimize the battery storage area as well as the weight of the total system," he said.
Recommended for You:
Long-Range Drone Takes Off, Lands like a Bird
While integrating battery cells into wing structure is a challenge, even for drones, Chang believes his lab will be able to build its first integrated wing within the next few years.
"As we learn more about how to make these multifunctional materials, products will gradually change to fully take the advantage of these material designs and concepts. It's a very exciting time," Chang said.
Kayt Sukel is a science and technology writer based outside Houston, Texas.