Biomedical Engineering in Sports Medicine
Biomedical Engineering in Sports Medicine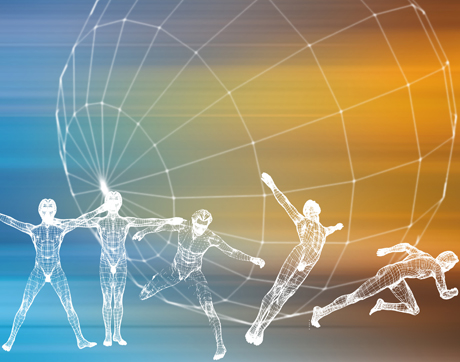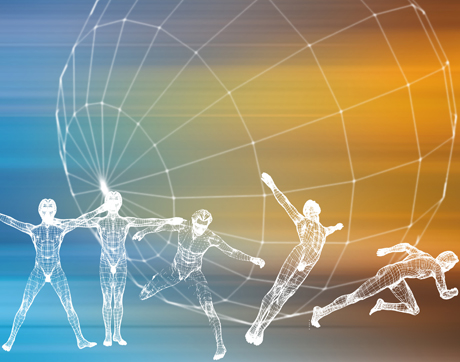 Attending the University of Wisconsin-Madison, Jennifer Sanfilippo is working toward a graduate degree in biomedical engineering, specializing in sports medicine. Sanfilippo's experience has involved working for high school and university programs and with mechanical engineers, doctors, therapists, and athletic trainers for her research. Sanfilippoholds a B.S. degree in biology and another in athletic training and plans to graduate in May 2011 with an M.S. in biomedical engineering.
Falling for Sports Medicine
She recalls how it all began: "I became interested in sports medicine when I was in high school. Participating in sports myself, in the off season, I would stay involved helping the school's athletic trainer with athletes during the practice season. Coming to Madison, I began my college experience studying in the biology department as a general student with the hopes of continuing in medicine, but as many young students find themselves honing in on specific interests, I eventually moved into the kinesiology department. There I sought a degree in athletic training. While studying, I had the opportunity to work with various athletes on their injuries, following them to away games, and observing different medical professionals reveal their specific expertise. During this time, I realized my true love of research and my unknown desire to become an engineer. Working for my master's in biomedical engineering, I have taken courses in materials, mechanics, statistics, and biology which are all required in my everyday research.
"The University of Wisconsin Madison Athletic Training Education Program features a strong mix of basic sciences, kinesiology courses, and athletic training subject matter. The program features clinical experiences in intercollegiate and secondary school settings. Working directly with school athletes is unique to the Athletic Training program. Every semester, student athletic trainers are assigned to a collegiate team, where they are directly involved in the athletes' rehab program. One semester is done at a high school helping with the sports offered for the semester. This provides an exposure to a larger variety of injury types. In biomedical engineering, you can have a variety of experiences at the master's level based on your particular research interests. As my interests are more biomechanically related specifically to orthopedics, I study hamstrings and work directly with the physical therapists and athletic trainers.
"My personal research is directly related to the injuries themselves. It is very interesting to see how one injured muscle can affect all parts of a person's gait (way of walking) and how the healing process further affects this. Normally, as an athletic trainer, I saw the overall effect, but in my research I am able to see tissue level healing with the help of MRI use. We work on using engineering techniques to analyze injuries and how rehab directly affects the healing tissues. The mechanical engineering we use is directly involved in data analysis; using specialized equipment, we can see when muscles fire, how much force they apply, and which ones do the most work. We use such programs as Matlab to calculate peak torque of specific muscle groups. After analyzing an injured athlete, we help with new rehabilitation techniques and then retest the subjects to determine how well we have cured the injury. I use mechanical concepts at almost every step, starting with proper function of equipment, proceeding with testing forces, and ending with our analysis. If you would like more information about the laboratory I work in along with other research we are currently investigating, follow the link http://www.engr.wisc.edu/groups/nmbl/index.html.
"Many of my colleagues have moved from research to work in academic laboratories, national laboratories such as the National Institute of Health, medical equipment design, companies such as GE Healthcare, and others. I hope to move into athletic training specifically designing new treatment methods for injuries and stay tied in research while helping athletes at a university."
The Move to Research
In the past, athletic trainers and sports medicine professionals have worked specifically on athletes, but they are now moving to assist with sports-related research and work for companies as on-staff medical personnel. Also, as the population grows and ages, the need for medical assistance is increasing in demand. With more specialized professionals, people can get the exact help they need without relying on a first visit to a general care doctor.
Sports medicine is a growing field, uniting biomedical engineers with sports medicine professionals, allowing the field to advance in materials with the creation of ergonomic prosthetics with biocompatible materials, monitoring systems for recovering injuries, mechanical bracing apparatus for weak joints, and more.
It is very interesting to see how one injured muscle can affect all parts of a person's gait (way of walking) and how the healing process further affects this.Jennifer Sanfilippo, University of Wisconsin-Madison
Related Content