Bioengineering Blog: AI to Predict Ki...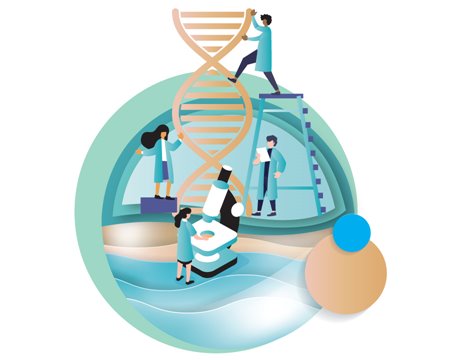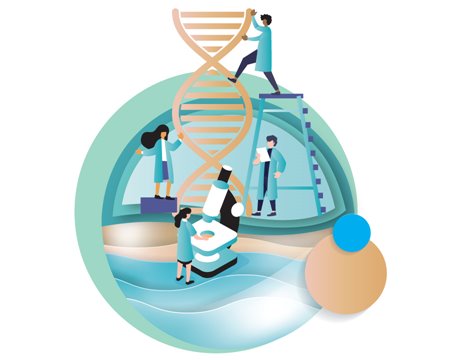 Alphabet's DeepMind develops an AI system for predictive medical care.
Bioengineering Blog: AI to Predict Kidney Failure in Advance
Nov 26, 2019
Artificial intelligence and digital tools are advancing to the point where they can be used for predictive care rather than reactive. That claim, from Mustafa Suleyman and Dominic King of DeepMind, came after recent publication in the journal
Nature
of research on technology that could give doctors a two-day notice in treating patients with acute kidney injury (AKI).
DeepMind is owned by Alphabet, the company behind Google, and has been working to develop digital tools to spot serious medical conditions sooner. Acute kidney injury is a condition where the patient's kidneys stop working properly, and it's very difficult to spot.
It affects up to one of five hospital patients in the U.S. and the U.K., according to Suleyman and King, writing about their research on DeepMind's website. Deterioration can begin quickly but a substantial number of cases could be prevented by early detection.
Suleyman is co-founder of DeepMind and King is a doctor and clinical lead.
DeepMind worked with the U.S. Department of Veterans Affairs, using artificial intelligence within data drawn from a network of more than one hundred VA sites. The
results show
that AI could accurately predict acute kidney injury in patients up to 48 hours before it is currently diagnosed.
The model also correctly predicted nine out of 10 patients whose condition so severely deteriorated that they needed dialysis. Suleyman and King said this could be a strong tool for earlier preventive treatment that would avoid the need for invasive procedures such as dialysis.
"This is our team's biggest healthcare research breakthrough to date, demonstrating the ability not only to spot deterioration more effectively, but actually predict it before it happens," they said.
Related Bioengineering Blog Post:
Advanced Design and Manufacturing Tools Empower Personalized Medicine
DeepMind is also working through the "black box" problem in clinical care, where doctors must understand how AI algorithms arrive at their conclusions. Because of malpractice risk, doctors cannot blindly rely on AI for clinical recommendations. At least not yet.
DeepMind's model provides clinical information that influenced its predictions and provides predicted future results for several relevant blood tests, helping doctors and clinicians understand the reasoning behind the AI alert.
At the same time, DeepMind reported results of a peer-reviewed evaluation of its mobile medical assistant called Streams. The app uses the existing national Acute Kidney Injury algorithm to identify patient deterioration, to support the medical information review at bedside and enable instant communication between medical teams.
Further Reading:
Mini Kidney on a 3D-Printed Chip
Clinicians using the app at the Royal Free, a U.K. hospital, reported Streams saved them up to two hours a day in diagnosis and organization. The authors said that by using the app, specialists reviewed urgent cases with 15 minutes or less, a task that normally could take up to several hours. Fewer cases of AKI were missed with the app, with 3.3 percent compared to the standard 12.4 percent.
Perhaps as important, the app reduced the average cost of admission for a patient with AKI by 17 percent. That's a huge potential cost saving for hospitals as acute kidney damage costs the U.K.'s National Health Service more than one billion euros per year.
Streams does not use artificial intelligence, Suleyman and King noted, but DeepMind researchers are planning to investigate ways to integrate predictive AI models into the app.
John Kosowatz is senior editor.