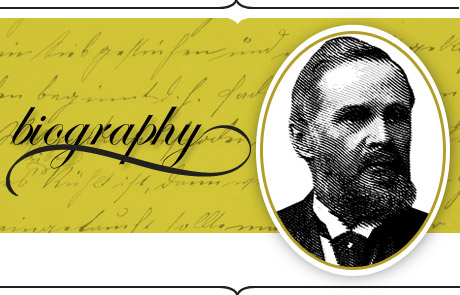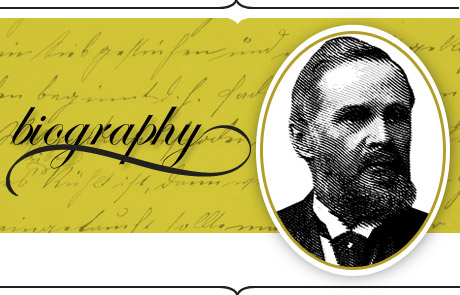 Making machines is one thing. But making machines that make machines is the basis of machine making. One of the first giants of the field was Amos Whitney who, with Francis Pratt, made his mark in the machining world—quite literally, as the two names would be stamped into metal by the millions and distributed worldwide.
Whitney had the machine gene. His father was a machinist and locksmith and his cousin Eli would make his own mark with his little cotton gin. At the age of 14, Amos became an apprentice at the Essex Machine shop, making tools and locomotives. He continued to work for the company for another year after his apprenticeship, during which time he fiddled with cotton machines himself. Then he followed his father to Hartford, CT, to work at the Colt Armory, as the gunmaker's plant was then called. It was there that he first met Pratt and formed what would become a lifelong partnership.
Before long, Pratt had left Colt to become superintendent of the company that would become the Phoenix Iron Works. He lured Whitney to join him, but it must have been with future prospects, as Whitney left Colt's eight dollars per hour for the Phoenix Iron Works' mere two. Six years into their employment, the pair rented a 40 square foot room to start their own business, but while maintaining their jobs at Phoenix.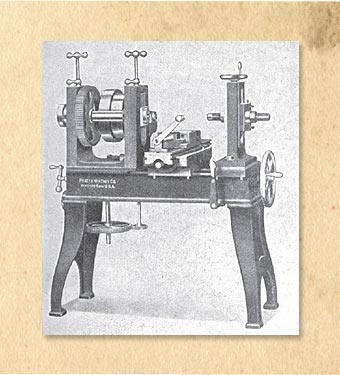 In their little room, Pratt and Whitney invented their first success, a device for winding silk thread. After several moves, thanks first to a fire and then to growth, the pair resigned from their jobs at the Phoenix Iron Works and built their own three-story building. They leased the top floor to the Weed Sewing Machine Company. Detractors who thought Pratt and Whitney had already overextended themselves cracked that the Weeds would soon take over the whole building. In fact, within a matter of years, Pratt and Whitney needed the top floor as well. This was in part due to their second big success, the Lincoln miller.
From the beginning, Pratt was president and Whitney superintendent. The arrangement seemed to fit them well and together they made an astonishing array of tools and products. To mention their lathes, die sinkers, planers, spindle drills, gang drills, rock rills, miller's drills, boring mills, hydraulic engines, drop hammers, gear cutting machines, jib cranes, interferometers, cup an cone grinding machines, weighing machines, machines for drilling spoke holes in bicycle rims, guns, machines for making parts of guns, cigarette packing machines, typewriters, envelope making machines, hyrdolic elevator piston machines, and soap wrapping machines, is just to mention a tiny fraction of the company's output during its first decades.
Tiny fractions would arguably become their most lasting and important contribution to the machine world—tiny fractions of an inch, to be specific. Until Pratt and Whitney decided to put an end to the long era of imprecision, there was no standard inch. Whitney realized that a future of interchangeable parts (as promoted by cousin Eli's gun manufacturing for the country's young U.S. army) and of industry that would lighten the workload for humanity, was dependent on such standards. The company went to great lengths to standardize this single length and in 1880, they created the master bars that would define an inch with an accuracy within millionths of an inch. They also developed the tools that would allow measurements to within a hundred thousandth of an inch.
With all of the above going on, it's perhaps no wonder that the workaholic Whitney never took more than three days of vacation a year. But, as part of his job was that of salesman, he did travel for a good two thirds of a year. Several such trips brought him to Germany, earning him contacts with the government worth over a million dollars as well as a letter stating that the company had performed their work "with such nicety and precision as to save one half of the wages, and to render the government in no small degree independent of the power and the skill of the workmen."
Though a tyrant for precision and accuracy, Whitney was known for his camaraderie with his workmen, who knew him as "Whit." He would stroll the aisles of the Pratt and Whitney plants looking for good conversation. He carried a file with him during these strolls and, as he had an apparent aversion to sharp corners, he would round any corner he found offensively sharp.
"Whit" himself remained sharp until the end. At the time of his death in 1920, he was president of the Gray Telephone Pay Station Company and treasurer of his son's company, Whitney Manufacturing.
Michael Abrams is an independent writer.
Until Pratt and Whitney decided to put an end to the long era of imprecision, there was no standard inch.
Related Content