Alleviating Pressure Ulcers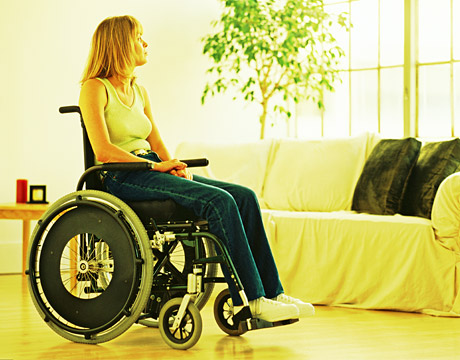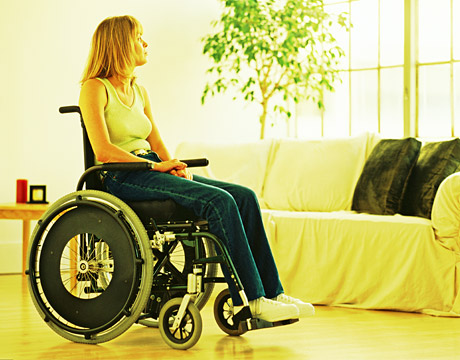 Alleviating Pressure Ulcers
Nov 19, 2015
by Eric Butterman ASME.org
There are many issues that have been brought into the public eye when it comes to paralysis. But one issue patients deal with that many may not be familiar with is pressure ulcers, which can lead to serious infection and, in the worst cases, death. Surgery can cost between $50,000-100,000 per episode, says Carmen DiGiovine. He is a clinical associate professor in occupational therapy, and the program director for the assistive technology center with The Ohio State University's Wexner Medical Center.
For his team, the solution they're working on is called Sit Smart. DiGiovine says it began when he was approached five years ago about the pressure ulcer problem by someone in the medical community. The idea for the device didn't immediately take off but was then seen as a good project for a capstone. "This is exactly the kind of project where a student's enthusiasm can make the difference," he says.
What are pressure ulcers? "For individuals who don't have sensation in the lower half of their body they don't have that feedback system the rest of us have," explains DiGiovine. "They can't detect pain and can't move around to react to that pain. Sitting for long periods of time in a wheelchair, the bone can push against muscle and push against their skin, which causes a pressure ulcer." He says the statistics say that 50%-85% of those with paralysis will suffer from ulcers.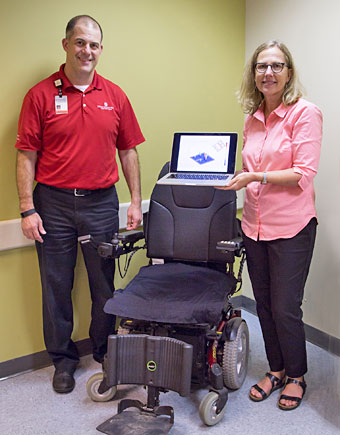 According to DiGiovine, the Sit Smart invention is about helping with "behavior adjustment" as much as anything. "You want less pressure on the parts prone to injury and pressure ulcers, so, if you're out of position, it will 'know,'" he says. "Sit Smart gives those in the medical field data to look at to help the user change their behavior."
It also tells the user when they're out of position. "People in wheelchairs are told to switch positions every 15-30 minutes but don't always do it because they don't keep timers and it's not easy to have a sense of how much time has gone by. Our way says that rather than time, look at the amount of pressure and provide that feedback to the user."
The vision right now is that consumers would see the areas that are under that potentially harmful pressure light up. Presently, Sit Smart is wired but the intent is for it to become wireless and utilize Bluetooth.
Students involved stretched their minds to think about everything from a whole seat cushion system on down, he says, but over time, they realized sensors in a mat was the efficient and affordable way to take measurements and provide feedback to both consumer and clinician.
"A unique part is also that our students are graduating and going on to their own lives yet are still involved in the project," he says. "They are still consultants and they did that because they really wanted to help people. We all meet every other week driven by recognizing that this is a significant problem, but, one that has a potential solution."
Eric Butterman is an independent writer.
Learn about the latest trends in bioengineering at ASME's Global Congress onNanoEngineering for Medicine and Biology.
For Further Discussion
Sit Smart gives those in the medical field data to look at to help the user change their behavior.Prof. Carmen DiGiovine, The Ohio State University