Academia and Industry Partnerships Go Far Beyond Internships
Academia and Industry Partnerships Go Far Beyond Internships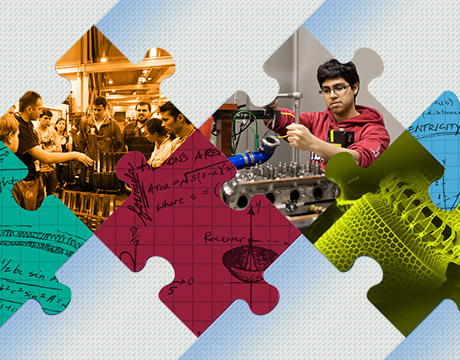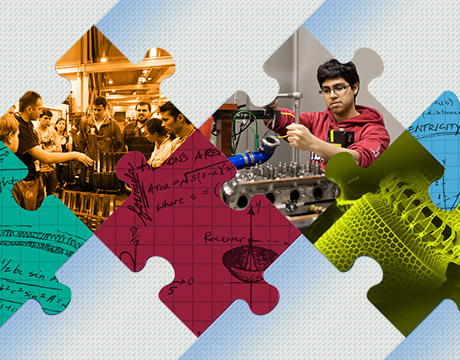 Innovative, strategic partnerships between academia and industry are a major component of how engineering schools are starting to train the next generation of engineers.
Schools such as Arizona State University's Ira A. Fulton Schools of Engineering are stepping up efforts to form what Fulton Engineering Dean Kyle Squires calls "comprehensive" partnerships in which an industry partner is involved with university programs across a broad spectrum.
"It's vital [for us] to be able to produce the kind of talent that industry is going to need in moving forward," he says. "We want to be preferred providers to drive talent that makes sense for them. It's a different combination of variables [than in the past]."
While the partnerships may not initially be the comprehensive relationship that's desired, they often morph into that. Most partnerships between academia and industry usually start with a critical need for industry, which is usually the need for talent.
These new types of relationships typically go far beyond endowed professorships and traditional internships and co-op opportunities for students.
It's vital [for us] to be able to produce the kind of talent that industry is going to need in moving forward.Dean Kyle Squires, Arizona State University
For You: The Rise of the Master of Engineering Management Degree
"We encourage our industry partners to think about being educational partners and research partners, as well as employment partners, by being engaged in the full arc of the student experience," says Robin Hammond, director of the Fulton School of Engineering Career Center.
The hiring process is no longer about a company showing up at a career fair to interview graduating students. It's much more like a courtship over a period of time to allow each party to decide if it's a good fit, she says.
"Our approach is very holistic. It starts with our thinking about what companies might need, either an immediate need or a pipeline need," she says, noting that a conversation then follows about how they can positively influence the educational process. That system benefits students by because for them everything is integrated – what they learn in the classroom and knowing what industry needs, she says.
Industry involvement can take place in many ways beyond offering internships and co-op experiences. Those include funding undergraduate scholarships and graduate research fellowships; providing access to faculty; funding research to advance technology and provide students with hands-on, collaborative experiences with new technologies; student mentoring; partnering in a campus research center or institute to help steer technology development; and participation in informational career events for students.
Some of the Fulton Schools' partners include Avnet, Benchmark Electronics, Concept Laser (a subsidiary of General Electric), Dash, Google, Honeywell Aerospace, Intel, ON Semiconductor, and Phoenix Analysis & Design Technologies (PADT).
For example, Concept Laser and PADT were among companies partnering with Fulton Schools to establish a Manufacturing Research and Innovation Hub, the largest additive manufacturing research facility in the Southwest, which opened in early 2017. Both companies were especially interested in testing their prototypes there. Avnet is a partner in the Avnet Innovation Lab at the Fulton Schools, which encourages and supports aspiring technology entrepreneurs with awards from a $250,000 annual grant.
Fulton Schools and Dash, a blockchain-powered digital currency, have a partnership designed to accelerate research, development, and education for advancing transaction speed, efficiency, and security of blockchain technology as well as to expand its uses. The partnership has a scholarship component, research lab, industry open-source projects, and the development of a graduate course in blockchain technology.
This approach affords students a variety of options for hands-on, real-world experiences that start with a first semester introduction to engineering and continues throughout their educational years.
"We call it Engineer from Day 1," Squires says. "From day one, we begin to get the students to think like engineers and designers, and to work on teams. In practice, they are going to be on diverse teams working on complicated systems. As much as you can practice that, you are going to be better going forward."
One option is a formal industry-sponsored extracurricular opportunity called an e-project. Students at the Polytechnic School, one of Fulton's six schools, are involved in about 45 e-projects each year. For example, this year, a team of students is working on a project for Honeywell minimizing the structure and weight of parts for future aircraft structures, engines, mechanical components, and avionics boxes. Students are using mathematical models and computer-aided design to predict stiffness, strength, and fatigue life of honeycomb designs, and validating their stiffness and strength through 3D printing.
The goal is to create t-shaped engineers by making available a multitude of experiential opportunities that students can have outside the classroom that will enable them to develop a breadth of skills," Hammond says. "Engineers are in high demand, but not just any engineer. It's your best engineers that industry wants when looking at the talent pipeline."
Nancy Giges is an independent writer.
Read More:
Measuring Motivation
Robots Modeled on Bees Sense Rather than Think
Solar-Powered Drones Go Mainstream
Related Content