A Festival Proudly Drones On
A Festival Proudly Drones On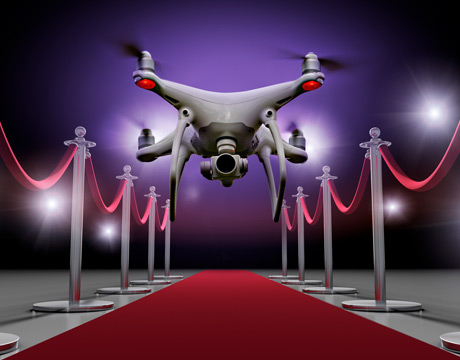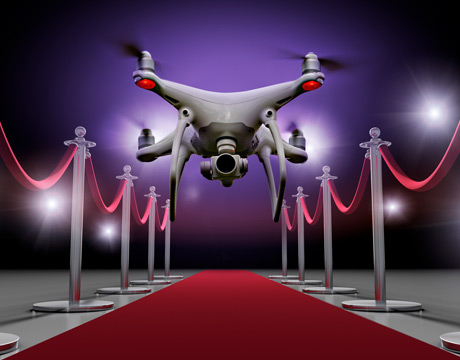 In popular culture, the drone has gone from fringe figure to ubiquity. It appears in many areas of daily life, from home delivery to scientific measurement to crowd security. Now the drone is the star of its own film festival.
The Flying Robot International Film Festival
, held in San Francisco since 2015, provides a showcase for the stunning visuals and creative filmmaking enabled by drone technology.
The type of aerial filmmaking is the very thing that Eddie Codel, director and founder of the event, wants to share with the world.
"It's part of why I'm a huge fan of drones and film," he says. "I thought, let's bring novices and more experienced people in aerial films. This is a festival that utilizes drones or is about drones."
The festival has an open submission process for seven categories. Films must be five minutes or less. One of the most innovative categories is the "FPV Racing & Freestyle." "There is this subgroup that loves to have competitions and more and more of these films show the fun of what they can do," Codel says.
But drones can also be used for philanthropic purposes, as the "Drones for Good" category highlights. "A movie we've had shows drones bringing food and supplies to a country in Africa," he says. "It's amazing how they can cut down on costs and how it's helping to get to remote areas and swoop in and swoop out, giving people hope."
The most popular category is "Epic Landscape," an easier kind of drone film to make on average, he says, but often resulting in beautiful shots set to music.
The first year of the festival had about 150 attendees at the opening event at the Roxie Theatre in downtown San Francisco. Last year, 180 attended. The goal is to expand the festival to Europe in coming years.
The most memorable films since the festival began?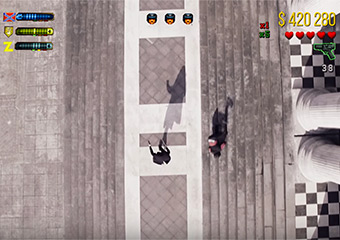 "I think the one from the Netherlands with a taxidermy-like ostrich drone made to fly ranks high," Codel says. "There was also a beautiful piece, a simple one by a French filmmaker. In the cinematic narrative category, two dancers are dancing together and the drone becomes an actor in this sort of dance, the drone as a third actor working around them all. All done in one shot, no cuts at all."
Quinn Muller, 14 of San Francisco, won the top prize in the first year of the festival. His father worked for a company that deployed solar products in rural Africa and the film followed him as he helped put solar panels on roofs and did other humanitarian work.
Another film memorably combined sound and sight.
"It was a swarm of drones, very precise, playing musical instruments," Codel says. "Small quad copters bouncing up and down on keyboards, and others would drag something across strings, all sequenced in an orchestral arrangement. Eight or ten drones in a swarm formation playing a song," says Codel.
There was even a trailer-style entry of a killer drone, combining humor with a touch of horror. "I hear now the director, who has a Hollywood background, is going to try and make it into a much bigger film," he says.
The event will be held once again in San Francisco in November and Codel can't wait for the festivities to begin. "We already have over one hundred submissions and you can feel the enthusiasm for this," he says. "A goal is really to get this out to the world. To let everyone see how terrific the drone really is."
Eric Butterman is an independent writer.
For Further Discussion
A goal is really to get this out to the world. To let everyone see how terrific the drone really is. Eddie Codel, founder, The Flying Drone Film Festival
Related Content