A Digital Twin for Mother Earth
A Digital Twin for Mother Earth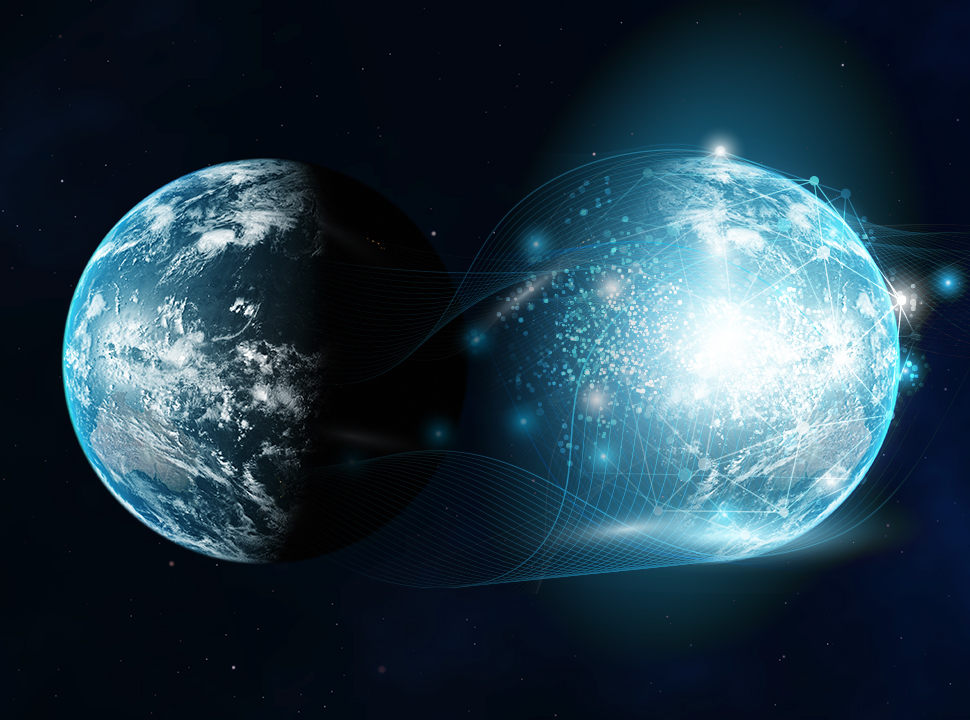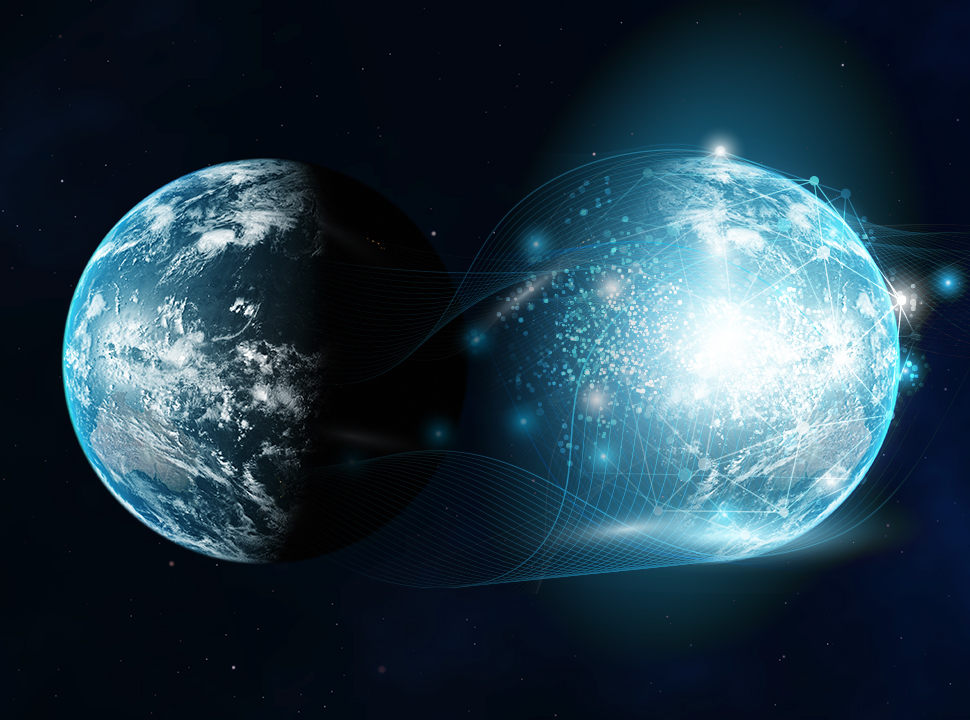 Building a digital twin for Earth would enable global long-range planning to deal with climate change.
There's a lot that goes into producing a digital twin, but the name is just a fancy way of describing a digital model of an object or system that allows engineers to quickly and cheaply test out various scenarios. By testing a virtual thing instead of an actual one, they can try different architectures and configurations to iron out possible problems. Can the digital twin concept be used to tackle the biggest problems facing the biggest systems of our biggest object? Peter Bauer, deputy director for Research at the European Centre for Medium-Range Weather Forecasts thinks it can.
Bauer, as co-initiator of Destination Earth, plans to create a digital twin of our planet so scientists, climatologists, and governments can better understand, and plan for climate change. "Climate change comes with a whole set of impacts that are so costly, so irreversible, so unpredictable in parts, that we really need a much better grasp on the science of it to be informed for decision making and policy making."
Such a model would help countries plan where best to build, figure out how best to deal with water supply issues, determine where to put wind farms, and inform a host of other issues.
"It's really important for national or regional decision making. What should a country that has a lot of coastline do if storms increase in the future? Or maybe frequency doesn't change, but intensity does. If certain parts of the coast become more exposed than others, what do I do?" asked Bauer. "For these kinds of thoughts, I need much more reliable information, because that is decision making at the top level; the most costly level, you could argue."
If a country, civil planner, or engineer wanted to see the effect of, say, adding 1,000 jets planes to the current air traffic at any given moment, the Destination Earth model could offer a simulation. "You would take the whole Earth system—as accurately as it can be described with physics and my computing—and then you would add the impact of those jets at the appropriate heights, using whatever emissions estimates, to get a picture that is as realistic as possible," he said.

Editor's Pick: Digital Twins of Nuclear Power Plants

Similarly, carbon dioxide could be added or subtracted to different scenarios to see how it would change weather patterns in 50 or 100 years.
There are, of course, models already at use today to predict both the weather and the future that climate change will bring, but their resolution is too low for the kind of accuracy Bauer has in mind. "Climate models today run at best at 25 kilometers," said Bauer. "We need to go down to a kilometer at least to have reliable prediction at decision making scale, which is regions and countries."
To do that, he plans to use some 20,000 graphic processing units, which will consume twenty megawatts of power. To makes sure the solution is not part of the problem, those GPUS will draw their electricity from the most carbon neutral source available.

Reader's Choice: Video: Best Practices for Deploying Digital Twins

Resolution isn't the only thing that makes current models less than ideal. "We need to upgrade these systems significantly, because there are so many errors in them," said Bauer.
But with or without errors, models are useless if the people making decisions can't use them. User friendliness is a major goal of the project.

More for You: Five Ways to Cyber-Protect Your Digital Twin
"Right now, these systems are expert systems. You really do not have access as a non-expert to any of this information," said Bauer. "We want to make this system a lot more accessible, to upgrade the accessibility and the convenience of dealing with data and models a lot more, so that this enormous threshold that lies between the expert system and the non-expert system gets smaller."
Destination Earth, like any serious effort to grapple with climate change, is an interdisciplinary and multinational collaboration. "It's something that has to work across European borders, or U.S. borders, or Asian borders," Bauer pointed out. "There's a lot of expertise available worldwide that needs to come together. But there's nothing fundamentally in our way that we shouldn't."
Michael Abrams is a technology writer based in Westfield, N.J.
Related Content