6 Ways Digital Technology is Changing...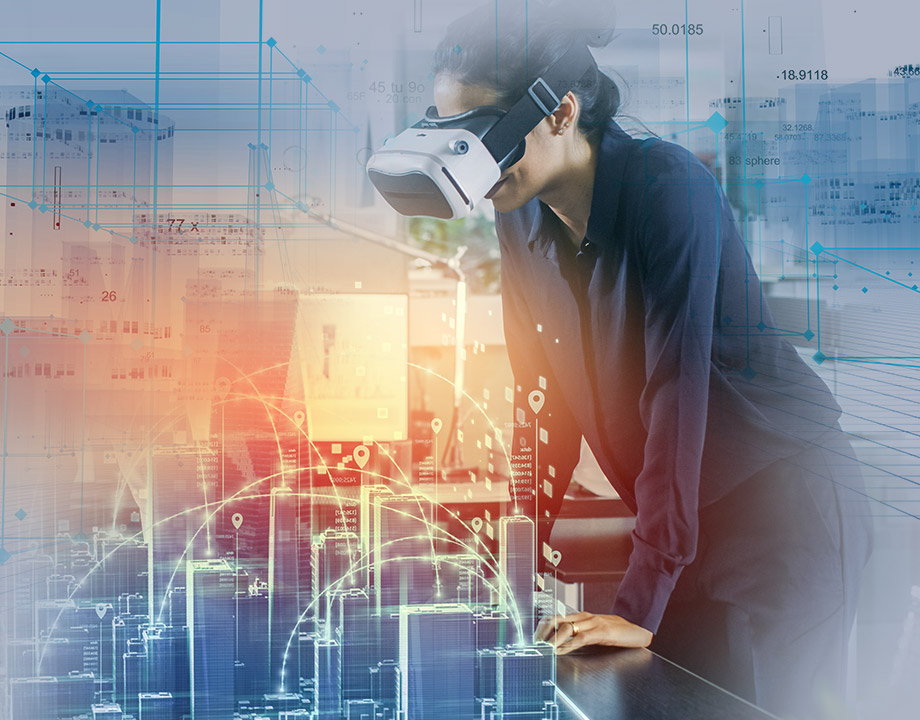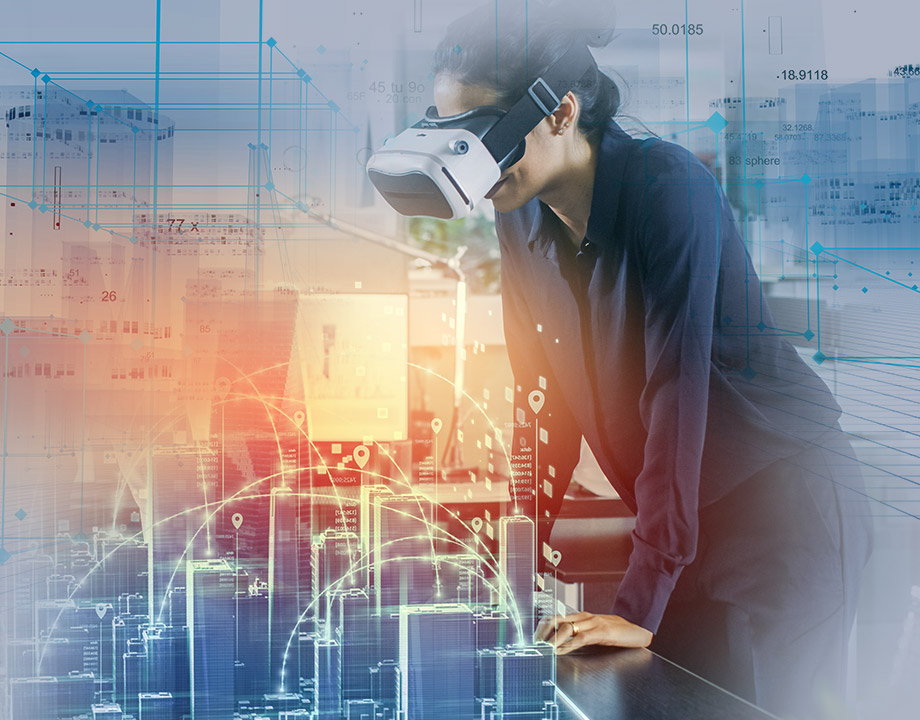 Using AR headsets, engineers can display interior and exterior views of a structure and make any modifications needed to the virtual plans.
6 Ways Digital Technology is Changing Construction
Aug 7, 2019
Construction is shifting from paper-based systems of plans and drawings to digital ones consisting of building information management (BIM) software tools, 3D models, handheld devices, drones, and most recently augmented reality (AR) and virtual reality (VR) systems and tools.
Using advanced optical and sensor technologies, AR combines a real physical setting (such as a construction site) with computer-generated information and presents it together. Virtual reality (VR) is a computer-generated simulation of an interactive 3D environment that has no real-life physical components included.
Both AR and VR are extremely useful for presenting detailed, interactive, three-dimensional information that provides more accurate views of what will be built, including all components and materials. These models can be reviewed at any time to check progress and look for possible problems.
Below are six key benefits of AR/VR on construction projects that improve quality, save time, protect workers, and reduce overall project costs.
1. Project Planning
Augmented reality can generate 3D models directly on a 2D plane. "Combined with 3D modeling software and building information modeling, construction companies can produce detailed, interactive models of building projects and present them to clients at the start of a project," said
Lior Zitzman,
director of the digital audience for BigRentz, a construction equipment rental firm. "This allows clients to get realistic of the project outcomes, identify any problems before they surface, and make any desired changes before construction begins."
2. Automated Measurements
AR can measure the physical properties of space with precision and present this data from a variety of perspectives in 3D models, creating highly realistic views that show all the key components and how they relate to each other. "When wearing an AR unit, workers will be able to tap to automatically make measurements of the built components and compare them against the measurements specified in the building models," said Zitzman. Detailed measurements also help reduce waste of materials during construction.
3. Project Modifications
One benefit of AR is its ability to make design modifications directly in the field. Using AR headsets, team members can display interior and exterior views of a structure and make any modifications needed to the virtual plans, said Zitzman. "One example is that engineers will be able to remove and relocate walls or components or modify the layout, using only a few taps on their AR-enabled device," he said. "This also allows experts to troubleshoot any errors in a virtual view before applying changes to the physical structure."
4. Enhanced Collaboration
An increasing number of designers, architects, engineers, and owners utilize AR/VR to "walk" through the design plans before giving their consent to start construction. AR/VR also enables rapid communication throughout the construction process. "When potential issues come up on the job site, it's much easier to resolve them quickly if they can be inspected and evaluated remotely,"
states PlanGrid
, a construction management software firm, on its Construction Productivity Blog. "Instead of waiting for the project manager to free up a few hours to drive to the site, see the actual problem, assess and deliver a solution, VR can reduce the time to just a few minutes."
Recommended for You:
Mixed Reality Changes How Engineers Work
5. Improved Safety
By providing detailed models of the construction site, AR/VR can reveal where potential safety problems occur and correct them before construction starts. This is especially helpful when change orders might compromise previous safety planning. AR and VR technologies are also essential tools for teaching situational and safety training in a highly realistic way, customized to each construction site. Virtual AR/VR models are also used to teach the safe operation of heavy equipment, such as cranes and boom lifts.
6. Cost Reduction
Construction companies want to exceed customer expectations and keep their workers safe, but they also want to reduce costs as much as possible. Streamlined communication and decision-making through AR/VR maximize construction efficiency, finishing the project sooner. Costs are further reduced through better use of materials and less rework. "Around 9 percent of the total project cost is estimated to be the cost of rework," according to PlanGrid. "However, when construction workers have AR headsets available that can overlay the plans with the actual work taking place, they can prevent the need for rework in areas where the work doesn't match the plans."
You May Also Like:
Wearable Holographic Computer
Mark Crawford is a technology writer based in Corrales, New Mexico.