5 Technologies Changing Music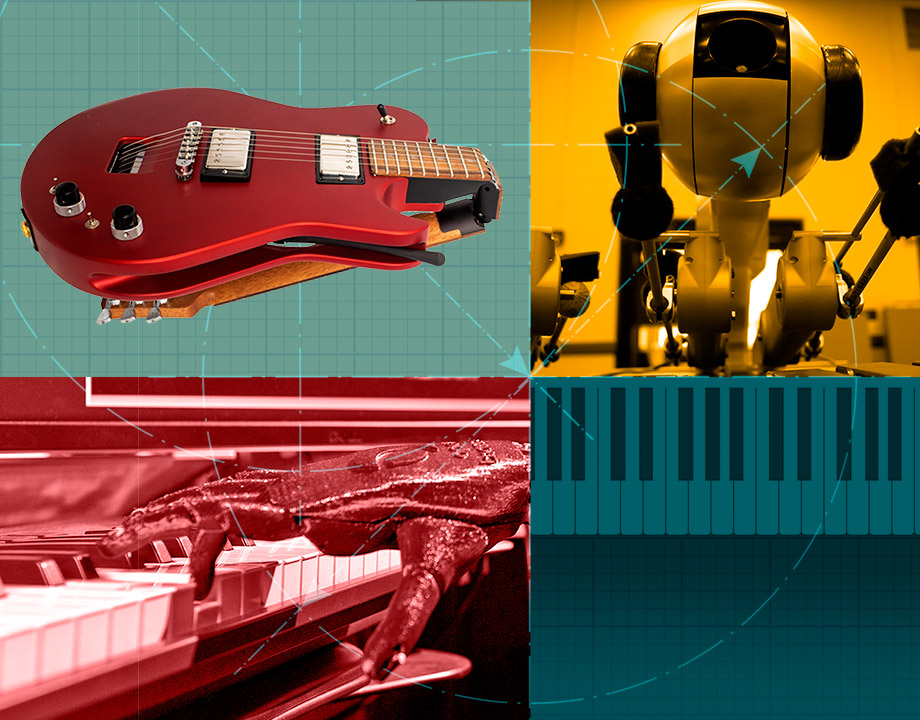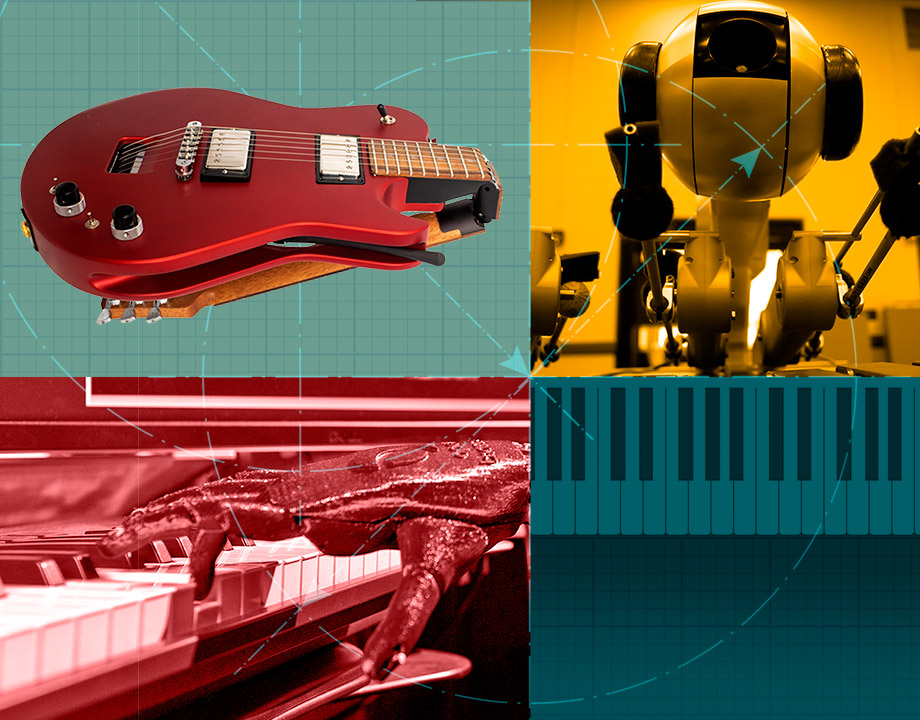 Engineers are making musical instruments and music itself more accessible.
5 Technologies Changing Music
Nov 6, 2019
"Down on the ground, the rainbow led me to the sun," sings a melodic voice that seems to have listened to all too much Beatles. The catchy pop tune is called Daddy's Car, and the composer is Flow Machines software trained by researchers at Sony.

Now the 2016 song might as well be ancient history: AI is creating entire pop music albums, symphonies, and soundtracks for the lobby of the Museum of Modern Art in New York City.

Technological advances have made music more accessible to humans too. Musicians with disabilities can 3D print modifications to instruments. Startups are inventing easier ways for bands to travel with their gear. Anyone can produce professional music on a budget, and anyone can learn to play music, even with little musical aptitude.

Here are five of these technologies and inventions.
1. Headache-Free Travel

Musicians know that travelling with their instruments can be stressful: Many airlines won't allow them as carry-ons, but checking-in an instrument worth several thousand dollars and risking damage is not a good alternative.

So an IP attorney and a passionate musician, Jonathan Spangler, asked for help from his friends, who happened to be bioengineers usually designing hip and knee joints replacements.

Further Reading: Striking a Better Chord

Their collaboration resulted in the creation of a travel-ready guitar—an electric guitar with a foldable neck that fits into a backpack, and is always ready to go from an airplane to a gig.
Ascender
, as the first Ciari guitar model is called, has a glass back "to showcase the engineering," Spangler said.
Under this glass hood is the mechanism: a mid-neck hinge, translating truss rods, and a floating bridge. A concealed lever loosens the strings and unlocks a hinge at the neck that allows it to bend completely backward as the strings follow the fold. Unfolding is just as simple with strings reverting to the fully tensioned state of about 118 pounds, but they will require fine tuning before playing. When unfolded, Ascender is a regular-looking electric guitar made in Nashville, Tenn., using Plek technology (a CNC machine for guitar production).
2. Cobots-Musicians

Similar to industrial robots, robotic musicians are meant to enhance and help human musicians. This idea of combining human emotions and volition with robotic processing powers to produce music has inspired a team of engineers at Georgia Institute of Technology. Gil Weinberg, founder of the Georgia Tech Center for Music Technology, oversees a number of robotic musicianship projects.
Take Shimon, for example, a marimba-playing robot that is travelling the world performing with humans at concerts and festivals. Shimon's four moving arms hold mallets that hit the tone plates to produce melodies. Not only it plays marimba, but also listens, understands, and improvises to create meaningful harmonies.
Using deep learning, researchers have also taught Shimon to play its own compositions. While learning from thousands of songs and millions of motifs in all music genres, Shimon's own creations tend to reference classical harmonies and chromatic jazz steps.
Human musicians are more amenable to seeing a real-life robot playing an instrument, especially during jazz or classical music improvisations, according to Georgia Tech engineers. Unlike computer-based AI, Shimon creates a social collaboration with humans.

3. Synth in a Pocket

In 1906 audiences in New York City gathered to listen to electronic music performed on Telharmonium, an electromechanical musical instrument that weighed 200 tons and cost $200,000.

Several decades later—in the 1960s—synthesizers began to revolutionize popular music. Software-based digital interfaces and samplers eventually took over. However, musical keyboards and sound modules remained large and complicated, until a new generation of analog pocket-size electronic instruments came along.
These synths attract musicians who want to return to warmer and straightforward sounds but can't afford to pay a premium for professional equipment. Hardware synthesizers also have the added benefit of printed circuit boards, which means they aren't constrained by a large circuit to accommodate welding.
Further Reading:
Tapping Signals Replacement for Keyboards
In 2010 Kong Monotron was the pioneer of affordable, small, and simple synthesizers. Its circuit consists of one voltage-controlled oscillator, one voltage-controlled filter, and one low frequency oscillator.
One of the most popular synthesizers today is the size and feel of a calculator, powered by two AA batteries, with a central processor borrowed from thermostats. Pocket Operators from Swedish company Teenage Engineering is a multi-layer circuit board with 23 buttons, two controllers, and an LCD display, without an outer case. But it's capable of recording and adjusting samples, sequencing and modifying loops while playing.
4. Accessible Musical Instruments

There is a growing movement among makers, researchers, and manufacturers to make music more inclusive: Existing instruments are modified or augmented to meet specific needs of a disabled musician; new hands-free or breath-controlled accessible instruments are designed.

Kelly Snook, a former NASA aerospace engineer, helped Grammy-winning singer-songwriter Imogen Heap to create MiMu gloves. Inspired by Elena Jessop's work at MIT Media Lab, this new musical instrument captures the movements of hands and fingers, transmits the data to software that maps it to musical control signals, such as MIDI. This wearable tech lets musicians control the sound of their real or virtual instruments and own voice wholly through movement and gestures.
The lightweight gloves are made from Yulex natural rubber fabric, with the tech running along the back of the hand and wrist, with an easy-access Li-ion battery compartment on the wrist as well. Various electronic sensors, motion detectors, haptic and visual feedback, 802.11n WiFi, and mapping help transform gestures into electronic music.
Further Reading:
A Prosthetic Arm Bangs the Drums
Heap and her team of engineers and designers made glove prototypes which have been used by several musicians, including Arianna Grande and Kris Halpin, who has cerebral palsy. Halpin was ready to quit performing live as his condition deteriorated and he struggled playing a guitar and piano, but this wearable tech helped him to continue writing music and touring.
5. Easy Learning

According to Statista, only 10 percent of 18-to-29 year-olds, and less than 6 percent of 50-to-64 year-olds have played musical instruments during 2018. One of the main reasons for that: Learning to play music is probably one of the most daunting experiences.

Over the years, scientists and engineers have been trying to make it easier. There are likely hundreds of software programs, apps, and videos promising just that. One of the latest offerings is Lumi, a 24-key, light-up keyboard from a music hardware startup Roli.
The company says that learning to play a piano on Lumi won't require to master sheet music as a prerequisite. Instead it lets users follow the lights to press touch-sensitive keys to play their favorite songs, as a first step. After mastering these basics, Lumi keyboard and the accompanying app start to teach notes, then chords, and finally progressing to sheet music.
Further Reading:
5 Technologies to Bring a Quieter World
After all, learning to play a musical instrument is not only for bragging rights. There are a number of scientific studies claiming that music offers many physical, emotional, and mental benefits to humans.
Daria Merkusheva is a technology writer based in New York City.