5 Groundbreaking Airborne Military Advances
5 Groundbreaking Airborne Military Advances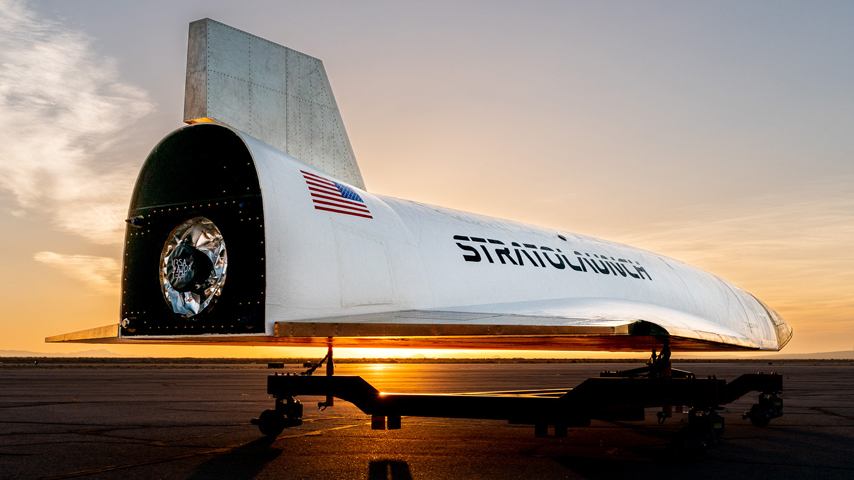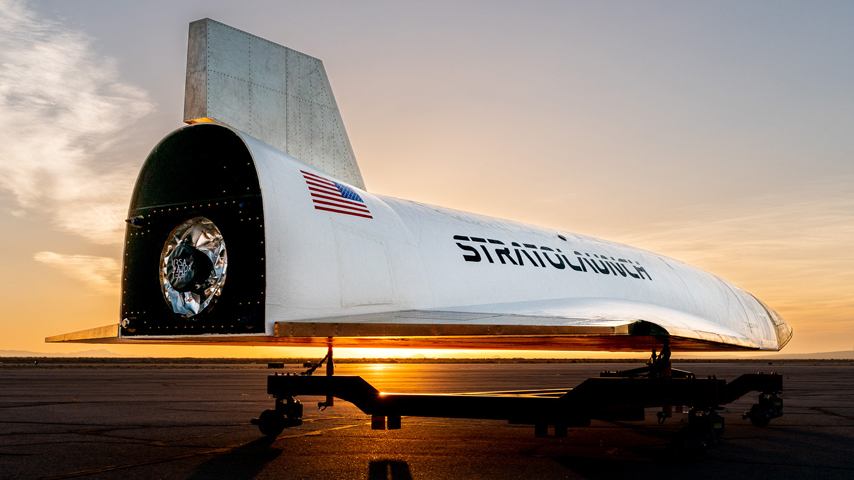 The deadly skies are getting deadlier with our groundbreaking new aircraft.
We've come a long way from dropping bombs out of a DH-4 Liberty and conducting reconnaissance from manned hot-air-balloons. The latest developments in AI, directed energy, and hypersonic weapons are making our military aircraft sleeker, stealthier, and deadlier.
Here are five examples of technological advancements that are transforming how wars will be fought in and from the skies.
Northrop Grumman's B-2 Spirit, AKA the Stealth Bomber, is the most iconic war plane of our times. But the famously faceted and expensive radar-dodger made its first flight in 1989—so it's been more than 30 years since the U.S. has had a new bomber.
In December, Northrop Grumman unveiled—partially—the Stealth Bomber's direct descendant, the B-21 Raider. Visually, there's a resemblance, to be sure. It's got the same thin, angular, overall shape. But the Raider is smoother, smaller, and grayer, with rounded narrower inlets, and fewer jags on the trailing edge. Like its predecessor, it can carry conventional and nuclear ordnance, but has half the payload.
Its architecture is "open system," so it can evolve to take on new advancements as they are invented. Most dramatically, no pilot is necessary. According to the DOD, the B-21 is "designed to accommodate manned or unmanned operations." It's slated to make its own—presumably piloted—first flight by the end of the year.
Lockheed Martin's VISTA X-62A, an experimental version of an F-16 fighter jet, made 12 remarkable flights in December. By sight alone, there wasn't much that was novel about them: take off, land, some combat maneuvers, and a bit of simulated dogfighting. And there was a pilot on board. But no human was flying the plane.
The real pilots were the Air Force Research Laboratory's Autonomous Air Combat Operations program and DARPA's Air Combat Evolution program. All told, the AI-controlled fighter flew for more than 17 hours without human intervention. The test flights were part of the Skyborg program, which aims to create unmanned combat aerial vehicles to support fighter jets in a cost-effective way.
Become a Member: How to Join ASME
Leonidas Directed Energy System
The highest tech and the most expensive tech are not always the most fearsome. As we've seen over the past year, cheap drones easily conduct priceless reconnaissance and take out tanks that cost millions.
To protect ourselves from potential threats from quadcopters and their like, we have the Leonidas Directed Energy System, created by Epirus. The Leonidas fires high powered microwaves at drones, putting their electronics out of whack and sending them falling to the ground.
Microwave weapons for bringing down drones aren't new, but the Leonidas has software that allows the frequency of the waves to be reconfigured on the fly. It can target single drones or blanket a section of sky to stop a swarm. Its precision allows it to target specific areas of airspace and leave friendly drones unmolested. The U.S. Army has just awarded Epirus $66.1 million to bring their units to the field as quickly as possible.
More for You: How Drones are Delivering Change in Ukraine—and Worldwide

Talon-A
The world's largest plane, Stratolaunch's Roc, made its ninth flight this January, staying aloft for six hours, its longest flight yet. The plane won't be dominating the skies in any kind of combat, but it will certainly play its part in military dominance.
The Roc will be used to carry and deploy another Stratolaunch vehicle, a hypersonic testbed they call the Talon-A. "Very generally, it's a Mach 6 vehicle, but we can fly it as slow as Mach 3 to Mach 4," said Daniel Millman, the company's chief technology officer. "It all depends on what the customer wants."
Those customers are U.S. entities that want to test their hypersonic missiles and components when they've graduated from wind tunnels. To do that cost effectively, the Talon-A is designed to be reusable. Though it has it has yet to make its own maiden voyage, on April first the Roc, on its tenth journey, took the Talon-A on a "captive carry flight" for five hours.
So, it won't be long before it's helping ready our hypersonic weapons. "This is how you advance the technology," said Millman, "because ultimately, you can do all the ground testing, you can do all the modeling and simulation you want, but until you fly, you don't know the truth of it."
Razer
Dumb bombs have less and less of a place in the world, for reasons both humanitarian and strategic. But there are a lot of unguided missiles in our arsenals. Now BAE systems has developed a kit to turn dumb bombs smart.
Its Razer is a low-cost method for providing guidance to once un-steerable munitions. It gives older missiles in the 88- to 110-pound range a makeover with a wing, a tail, and a GPS/INS guidance and navigation system.
The concept isn't new—Boeing's Joint Direct Attack Munition does a similar thing, but the Razer is meant to be used with uncrewed combat air vehicles, like BAE's STRIX hybrid VTOL uncrewed air system, plans for which they unveiled this February.
Michael Abrams is a technology writer in Westfield, N.J.
Related Content