10 Must-Read Facts for Mustangs
10 Must-Read Facts for Mustangs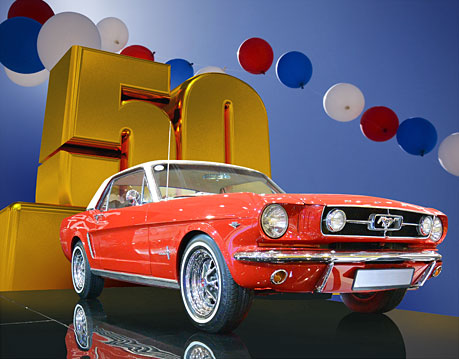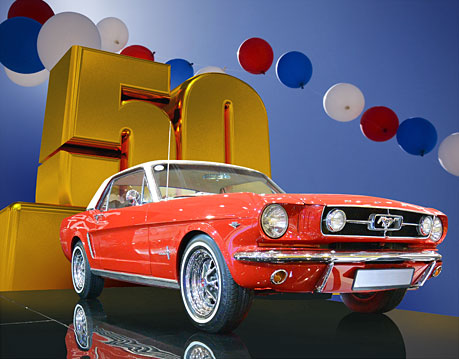 On April 17, 2014 Ford Mustang, the American icon, officially turns 50.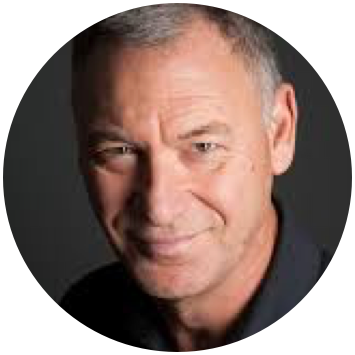 The Mustang – Ford's revolutionary pony car – turns 50 this year. The iconic four-seat muscle car is revered for its revved up performance, its revolutionary profile, and its lasting reverberations in American popular culture.
Ford and several Mustang fan organizations have big plans to celebrate the milestone, kicking off in Norman, OK, with a bi-directional long-distance Pony Drive. Twin convoys of Mustangs and their devoted drivers will head en masse to two simultaneous Ford-sanctioned events at speedways in Las Vegas and Charlotte over Easter weekend. But you don't need to be there – or even be a Mustang fan – to appreciate the car's dual impact on automotive engineering and popular culture. In celebration of the Mustang's milestone, here are 10 of the most notable facts from the pony car's past.
10. Father of the Pony
The genesis of the Mustang begins with the professional rise of engineer Lee Iacocca – the man often considered, over his objections, to be the "Father of the Mustang." From the beginning, the Mustang was a pacesetter in design and performance, but it was not easy to get it out of the Ford starting gate. This pony was too wild – it bucked tradition, but it couldn't throw the tenacious engineer-turned-executive.
Iacocca graduated with an undergraduate engineering degree from Lehigh University and went on to earn a master's from Princeton in 1946. He joined Ford as an engineering trainee the same year. Though his talents drew him to sales, his engineering know-how would serve him well. Recently kicked upstairs to head the Ford division, Iacocca stepped into his role determined there was a new and yet-to-be identified car buyer out there looking for a dream car that didn't then exist. In 1962, he assembled a super-secret automotive A-team of engineers, designers, product planners, market researchers, and ad men – the Fairlane Committee – to plot Ford's future. A dozen or so clandestine meetings later, muscle car history was made. More than one million Mustangs were built in its first two years of production. It was Ford's greatest hit since the Model T.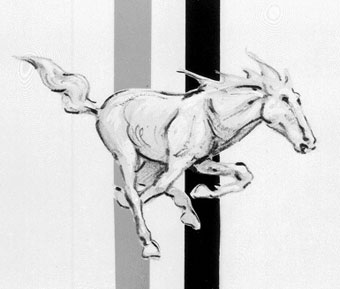 9. What's Not in a Name
What do you call a totally new car for a totally new category of customer? Some team members proposed naming it after things that fly – Special Falcon, XT-Bird, Thunderbird II, Comet. Others went for exotic-sounding foreign names – Avanti, Avventura, Allegro, Stiletto, Monte Carlo, Torino. Still others voted for a name with four legs – Cougar, Bronco, Cheetah, Puma, Colt. Many of these names found their way onto later car emblems, but Ford stuck with Mustang for the sporty low-slung original.
Although many fans maintain the Mustang name honors the WWII-era P-51 Mustang fighter plane, the moniker has always had an equine connection. The misconception persists because it's at least partly true. The airplane was indeed an inspiration for the Mustang name on a long and very preliminary list of ideas pitched for the still-conceptual car. A few years later, on the strength of emblem designer Phillip Clark's vivid sketches of horses in motion, the name was pitched again, this time as a symbol of America's small, hardy, half-wild horse. Mustang had its brand.
8. E-Guys Finish Last
The Mustang success story in many ways begins with an equally famous flop, the Edsel. Originally called the E-car for "experimental," Ford's new Edsel marquee bombed big. In the early 1960s the multimillion-dollar losses were still racking up. The Edsel's status as a lemon soured board chairman Henry Ford II on experimental concepts like the Mustang for years. Ford's pejorative tag "E-guy" meant an executive's career was running on fumes.
7. Sexy, Fast, and Cheap?
Ford market research showed that young car buyers knew just what they wanted in a car, and it was nothing that didn't already exist. However, those features were impossible to find in the same car. "What they wanted was a contradiction in terms," Iacocca told author Robert A. Fria in his history Mustang Genesis. New drivers and young professionals sought the Thunderbird's sex appeal, the Ferrari's racy lines, and the Volkswagen's compact price tag. At the time, he said, you could not expect to turn heads, win races, or save gas in a car that cost only $2,500. Enter the Mustang.
6. Big Wheel on Campus
By 1963, a Mustang experimental prototype was strutting its stuff in exhibitions on major U.S. speedways. Purdue University officials invited Ford to bring the model to campus to give its engineering students a sneak peek at the auto industry's future. They turned out in droves, prompting the company to launch a 17-campus national tour exposing the prototype to more than 63,000 college students. The intent was to interest good engineering students in a Ford career but the company also pre-sold 500 Mustangs in the process.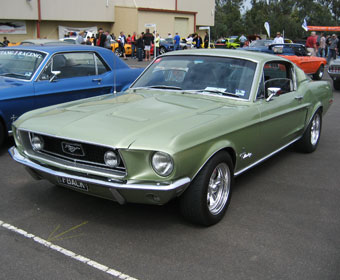 5. Manly Yes, but Mom Likes It Too
The Mustang has a macho muscle-car image, but it was also the first car Ford specifically marketed to women. As the post-World War II economy stretched, women became a market sector to be reckoned with. Working women gained direct purchasing power and growing families suddenly had money for a second or third car. Stay-at-home moms and teenagers suddenly had a voice in the car buying decision. That could explain why ads of the time declared Mustang "The sweetheart of the supermarket set."
4. Star Power
Mustang's flashy looks have landed it in starring roles from the beginning. From James Bond vehicles like Goldfinger and Diamonds are Forever, to Steve McQueen's iconic two-seater in the king of car chase movies, Bullitt, Mustang has added muscle to more than 3,000 movies and television shows.
3. FORTRAN on the Floor
The Mustang was Ford's first foray into computer-aided design. With the mighty FORTRAN program calculating the curves, nascent CAD technologies mapped out the novel suspension design protocol.
2. First, at Last
Many of Ford's design and engineering innovations behind 1962's two-seat Mustang prototype were repurposed in the GT-40, the first entry in Ford's new performance era and the first LeMans win for an American manufacturer. Soon titans of the track like Al Uncer, Mario Andretti, and A.J. Foyt were winning races with Ford's new performance-powered engines. In 1965, a Ford car flew under the checkered flag of the Indianapolis 500 for the first time, leaving Ford's dull image in the dust.
1. Beatles, Ponies, and Kids Gone Wild
One memorable Sunday night in February 1964, a record 73 million Americans were glued to TV screens as the Beatles debuted on the Ed Sullivan Show. Five three-minute songs later, the below-30 set was calling most of the shots in American consumer trends. The next day, the first car designed specifically for those screaming teens began rolling down the assembly line.
Michael MacRae is an independent writer.

For Further Discussion
The Mustang has a macho muscle-car image, but it was also the first car Ford specifically marketed to women.
Related Content