Blog: Being a Young Professional - Volunteerism
Blog: Being a Young Professional - Volunteerism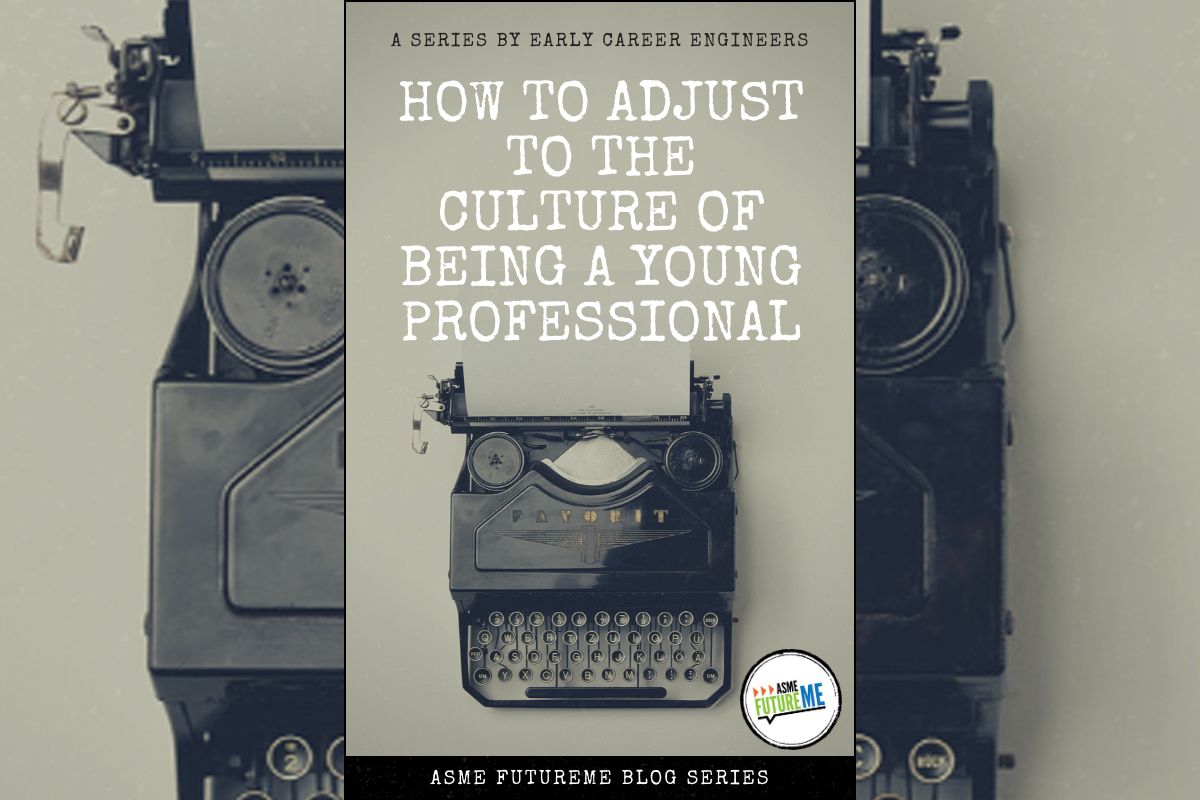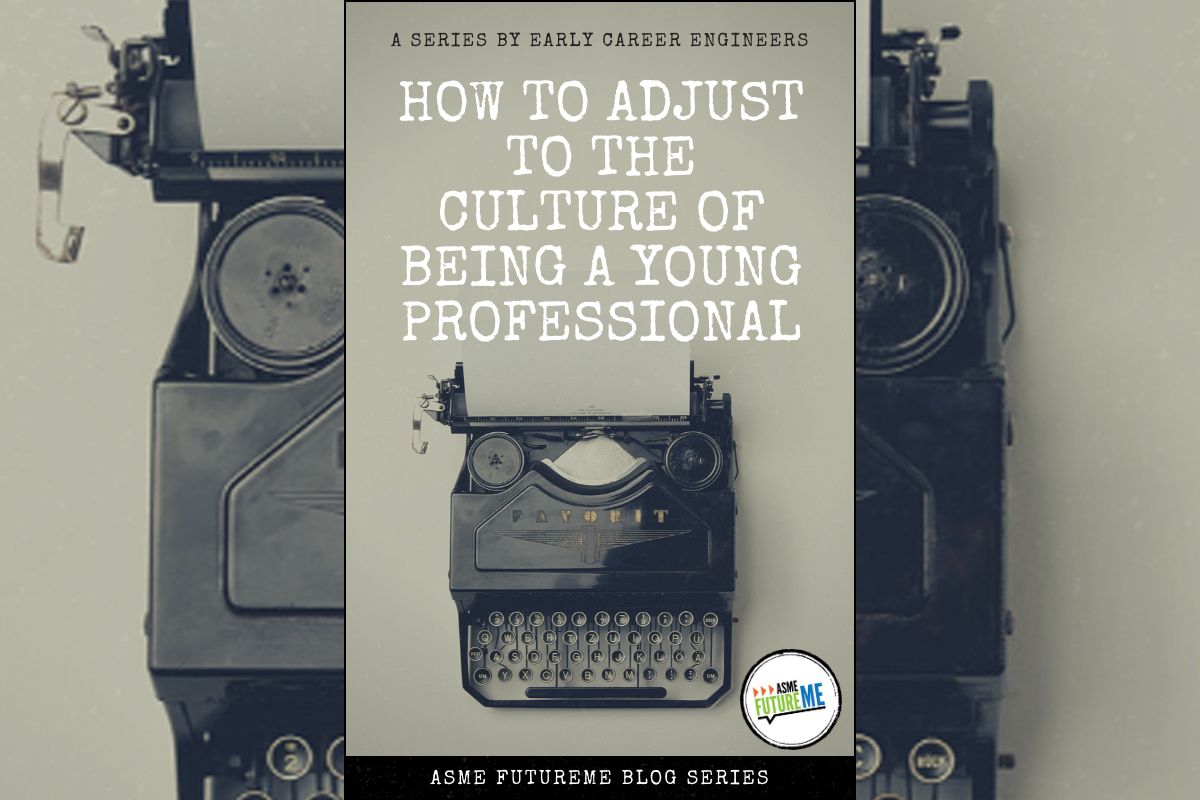 This blog entry was derived from the FutureME Mini-Talks program held at the 2019 ASME E-Fest North which covered different perspectives and best practices on transitioning from school to work.
A path to building confidence and creating connections
Promoting personal growth during the college to career transition
Back in college, Joseph Radisek and his University of Dayton classmates spent their Saturday mornings collecting donated bicycles for the project Wheels for Kids. These bicycles were in various states of disrepair before this team refurbished the wheels, brakes, and gear systems. Once completed, they reached out to the local elementary schools to pair the bicycles to deserving children without one of their own. Incorporating a Wheels for Kids Day, the deserving children were introduced to the team and picked out their own bicycle. The day was spent learning how to fix and repair their new possession, as well as safety tips while riding the bicycles in town. In addition, each child received a new bicycle helmet donated from the local hospital. This experience helped Joseph understand the importance of giving back. "Volunteering affects you internally as much as the physical act itself," says Joseph. "It is the ability to do something of purpose outside of work and home."
One of the biggest lessons Joseph learned from his Wheels for Kids experience was that volunteering helps to refine learned skills. These could be new skills you want to try out, as well as skills from school or work you feel the need to develop. For Joseph, it was public speaking. He used volunteer opportunities to communicate and instruct. It also helped him build a healthier work-life balance during his transition from college to professional life.
Joseph's first company out of college shared his interests in giving back. The company organized blood drives, 5K's, and supported local area businesses in their small town. He recalls, one day out of the year, the company would host an open house for local high school seniors. Many of the students could see family and friends at work in the marketing and engineering departments. They would realize once they graduate college, there would be opportunities to return home and join a world-class company.
After ten months, Joseph completed his training as a field sales engineer and was relocated to North Texas. His role was to provide technical support and be the local face of the company; tasked to maintain and save existing business from the competition, as well as develop new business opportunities. The constant travel to multiple customers and multiple projects helped develop new relationships in a foreign environment. Although Joseph's technical skills and public speaking skills improved, this new environment did not offer a healthy work-life balance. Between his work phone and vehicle, there was always work to do. Seeking conversation outside of work, he sought out volunteer opportunities. He thought if he could give back somewhere, he could rebuild that balance. Joseph reached out to two groups he knew quite well in order to accomplish this goal.
The first group Joseph joined in Texas was the local ASME North Texas Section. As a member, he had immediate connections to the local engineering community. The section's monthly meetings often showcased emerging technologies from the local industry or a member's lifelong passion project. While Joseph's work dealt with cutting tool technology every day, the ASME meetings delved into topics ranging from nanotechnology to developing utensils for Parkinson's patients. These topics sparked his creativity and energized him back at work. Joseph became more involved in the section and began to realize his skillset was not as narrow as he first believed. More than cutting tool technology, his work related to project management and business development. One of the biggest takeaways he took from participating in the local ASME section was having a supportive group of engineers; they helped him realize he had the early skills and experiences to propel his career forward.
The second group Joseph joined was his alma mater's local alumni community. They all shared a mutual affection for the University of Dayton, and offered support to cope with the challenges of relocation. The alumni community offered an avenue to build friendships and further improve the work-life balance. Their yearly volunteer event, Christmas Off Campus, provides volunteer support for a local charity event. To say this volunteer event changed Joseph's life is an understatement - in 2013, he met his future wife Pamela while separating canned goods for the North Texas Food Bank. Pamela's friend, the alumni community president, invited her to help volunteer and soon enough the two became inseparable.
There are no promises that volunteering will find you the next job or a future spouse but volunteering does offer the ability to hone skills in a low-risk environment. Volunteering can allow you to see a fresh perspective, meet good people with shared interests, and promote a work-life balance.
---
Joseph Radisek is a manufacturing engineer at Honeywell. He joined ASME in 2007 and has served in several leadership roles nationally including Student Section Committee, Affinity Community Operating Board, Student Leadership Training Committee, History & Heritage Committee, and IAM3D. He also served on multiple professional sections in Nebraska and Texas, and served as the North Texas Chair. As a History and Heritage ECLIPSE Intern, Joseph spearheaded an ongoing program focused on the promotion of existing ASME landmarks to local sections and events. Joseph lives in Omaha, Nebraska with his wife, Pamela, where they enjoy volunteering together in their community.
Related Content