Engineering Optimization Applications...
Books
Engineering Optimization: Applications, Methods & Analysis
This product is sold through an ASME partner.
Please complete your purchase through their site
Length: 0 days CEUs: PDHs:
by R. Russell Rhinehart

Wiley - ASME Press Book Series

Print copies may be ordered through Wiley at www.wiley.com

Use discount code ASM3 to receive 20% ASME member discount on all Wiley books.

The eBook edition will be available on The ASME Digital Collection.

An Application-Oriented Introduction to Essential Optimization Concepts and Best Practices.

Optimization is an inherent human tendency that gained new life after the advent of calculus; now, as the world grows increasingly reliant on complex systems, optimization has become both more important and more challenging than ever before. Engineering Optimization provides a practically-focused introduction to modern engineering optimization best practices, covering fundamental analytical and numerical techniques throughout each stage of the optimization process.

Although essential algorithms are explained in detail, the focus lies more in the human function: how to create an appropriate objective function, choose decision variables, identify and incorporate constraints, define convergence, and other critical issues that define the success or failure of an optimization project.

Examples, exercises, and homework throughout reinforce the author's "do, not study" approach to learning, underscoring the application-oriented discussion that provides a deep, generic understanding of the optimization process that can be applied to any field.

Providing excellent reference for students or professionals, Engineering Optimization:
• Describes and develops a variety of algorithms, including gradient based (such as Newton's, and Levenberg-Marquardt), direct search (such as Hooke-Jeeves, Leapfrogging, and Particle Swarm), along with surrogate functions for surface characterization
• Provides guidance on optimizer choice by application, and explains how to determine appropriate optimizer parameter values
• Details current best practices for critical stages of specifying an optimization procedure, including decision variables, defining constraints, and relationship modeling
• Provides access to software and Visual Basic macros for Excel on the companion website, along with solutions to examples presented in the book
Clear explanations, explicit equation derivations, and practical examples make this book ideal for use as part of a class or self-study, assuming a basic understanding of statistics, calculus, computer programming, and engineering models. Anyone seeking best practices for "making the best choices" will find value in this introductory resource.

#861OPTQ (eBook edition) $130 List price / $104 ASME Members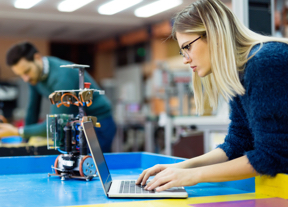 Get papers online in the ASME Digital Collection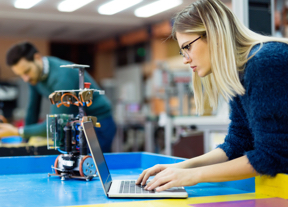 Find eBooks, journals, and proceedings papers
Sign up for content alerts
Sorry, we only have available spots for this course. Would you like to add those to your cart?